Master
Media Component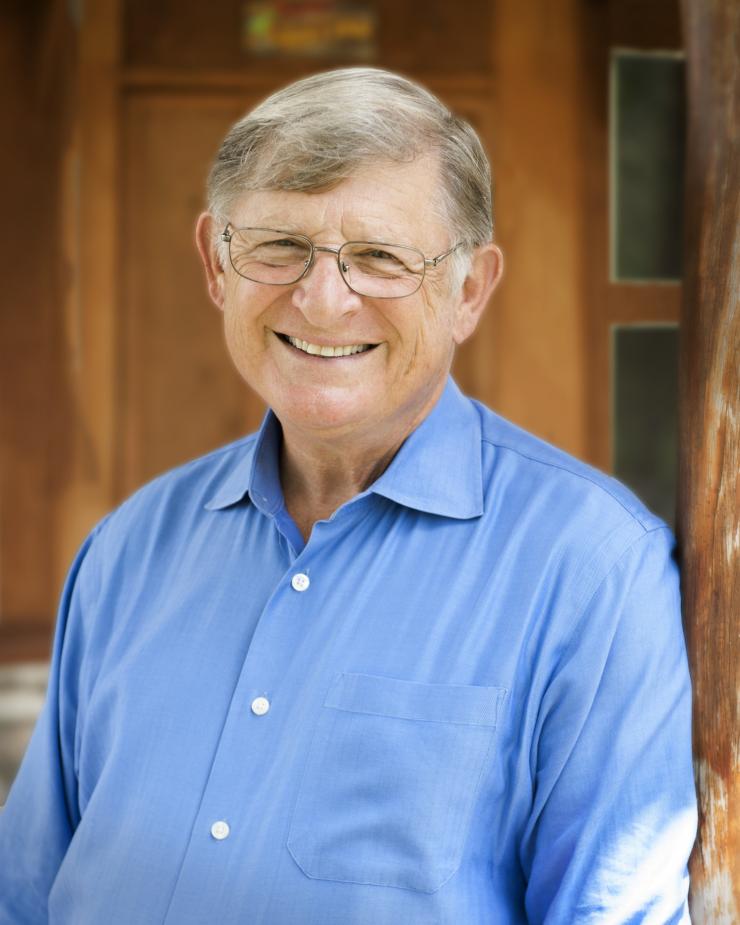 Content
More Than A Medical Problem: One Doctor's Quest To Share Patient Stories
As a practicing neurologist, J.T. Hutton, M.D., Ph.D., understood the overwhelming challenge his patients faced to maintain their dignity as they lost brain and motor functions. They weren't just patients. They were people with complex lives, hopes and dreams, and families who dearly loved them.
Dr. Hutton also realized that in many cases, he was the last one standing to share their stories. Because of this, he felt compelled to write their tales. "I think that all of us, doctor or non-doctor, can learn from their courage and that we can still maintain our dignity and have a positive self-awareness," he said.
Before becoming a writer, though, Dr. Hutton first became a physician. He knew he wanted to be a doctor since high school. After breaking his thumb playing football, he went on some rounds with his family physician, Dr. William Powell, and was impressed by how intimately he knew his patients. This influenced Dr. Hutton at an early age, and he went on to earn his medical degree from Baylor College of Medicine in 1972.
"I have so many fond memories of Baylor," he recalled. The wonderful clinical opportunities offered at the College drew Dr. Hutton into the world of patient care. When he received his black bag, branding him a physician, the gravity of the moment reminded him he had a long way to go to become a caring doctor.
Throughout his professional career, Dr. Hutton met many patients who were ordinary people with extraordinary courage. One such patient was a small, 90-pound older woman who had just suffered a massive cerebral hemorrhage. She was in a coma and unresponsive. It wasn't until her husband entered the room and described their bond that she became a living, breathing person rather than just another stranger. He realized then that what every patient needed was someone to listen.
"So often in medicine I felt like I was so busy dealing with big problems that I didn't have time to fully process what was going on," he confided, "and yet I felt like there was more going on than just the medical problem. There were the individuals. And some of them were fascinating individuals. I wanted these stories to persist."
The longer Dr. Hutton treated patients, the more he thought their stories should be recorded. There was just one problem – he was a doctor used to writing in medical jargon, not for a broader audience. Undaunted, Dr. Hutton enrolled in writing classes at Texas Tech University to learn how to really capture his patients' lives. In 2015, he published Carrying the Black Bag: A Neurologist's Bedside Tales through Texas Tech University Press. The book has garnered dozens of positive reviews and ultimately won a national award from Feathered Quill for "Best Debut Author."
Now retired in the Texas Hill Country, Dr. Hutton has had time to reflect on his experiences. People around the world have the same needs, desires, interests and love for family. Taking the time to really listen to people and to know them individually expanded his understanding of what it means to be a compassionate human being. He hopes that students at Baylor today will also let their patients speak. "I would ask students to stop on occasion and let it soak in that Baylor is providing them a tremendous opportunity to participate in patient lives in a meaningful way," he advised. "In these days of practicing medicine, the visits are short, the doctors are rushed and sometimes it really takes a while for a patient to tell what's most important to them. I think if we can learn that, not only will we be better diagnosticians, but we also will be better doctors."
Having discovered a passion for the written word, Dr. Hutton currently is in the process of writing a book tentatively titled Prescription for Defeat on how Adolf Hitler's physical and mental health may have affected the outcome of World War II. You can learn more about the book on his website and watch out for its publication in 2021.