Master
Media Component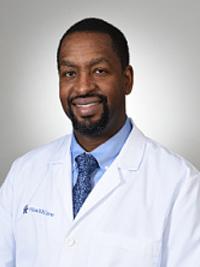 Content
Richard King, M.D., Ph.D., Class of 2002, has always been fascinated by the question of why human behavior occurs, how chemical reactions, synaptic signaling, external stimuli and internal motivations influence thoughts and actions. It inspired him to obtain an M.D./Ph.D. in neuroscience from Baylor College of Medicine before completing his Cognitive and Behavioral Neurology Fellowship at the University of Utah. Now, as associate professor of neurology at the University of Kentucky, Dr. King seeks to use what he's learned to unlock the secrets of Alzheimer's disease and related neurodegenerative disorders.
When seeking to obtain his M.D./Ph.D., Dr. King wanted a program that would teach him to understand behavior from multiple viewpoints. He wanted to learn to see the human body as a system and discern what was happening in the brain on a molecular level.
While the history of excellence of the Department of Neuroscience was a major draw, the people he met were the deciding factor in Dr. King's choice to enroll in Baylor's M.D./ Ph.D. program. He felt assured by Dr. Gayle Slaughter, senior associate dean for Graduate Education and Diversity, an advocate for minority students and diversity initiatives. But it was Dr. James L. Phillips, senior associate dean for Diversity and Community Outreach and professor in the Department of Pediatrics, who made Dr. King feel like he belonged at Baylor.
Heading
First African-American M.D./Ph.D. Student at Baylor
Media Component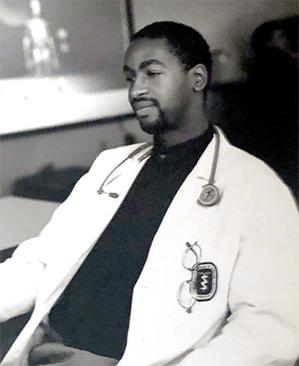 Content
As the first African-American M.D./Ph.D. student at Baylor, Dr. King believes that increasing medical school admittance for minority students isn't enough—they must feel supported, encouraged and nurtured. They must believe that someone believes in them. For many minority students, facing an unfamiliar setting with new social dynamics intensifies the challenges of medical school. Having Dr. Phillips as a dedicated mentor gave Dr. King invaluable guidance.
With his trademark "holistic" mentoring, Dr. Phillips created a safe learning environment for Dr. King and many trainees. Dr. Phillips didn't always need to be right or know the answer, but he did take great care to acknowledge the difficulty of what his mentees experienced before helping them see how they could surmount the challenge.
"Without a doubt," Dr. King continues, "Dr. Phillips made a difference in retaining African-American students. I might have made it through without Dr. Phillips, but there would have been more insecurity and bitterness. I would have been a different person coming out the other side."
Today, Dr. King continues Dr. Phillip's legacy at the University of Kentucky, where he is involved with recruiting and serves on the diversity committee. He also serves as co-director of the M.D./Ph.D. program, where he can interact with students as an experienced, reassuring and sympathetic voice. These roles have allowed him to help shape crucial conversations with and for students as he starts his clinical practice and research operations.
It all comes back to the question of why a certain behavior occurs. Like his mentor, Dr. King wants future minority medical students to gain confidence and hone their abilities. "The answer is there inside them, but they have to learn to recognize it," he explains. "That is the real skill they will need the rest of their lives." By demonstrating that he sees their potential, Dr. King knows he can help them cultivate it. Sometimes, the most lasting behavioral changes come from external forces shaping what was already there, waiting to be developed.