Master
Media Component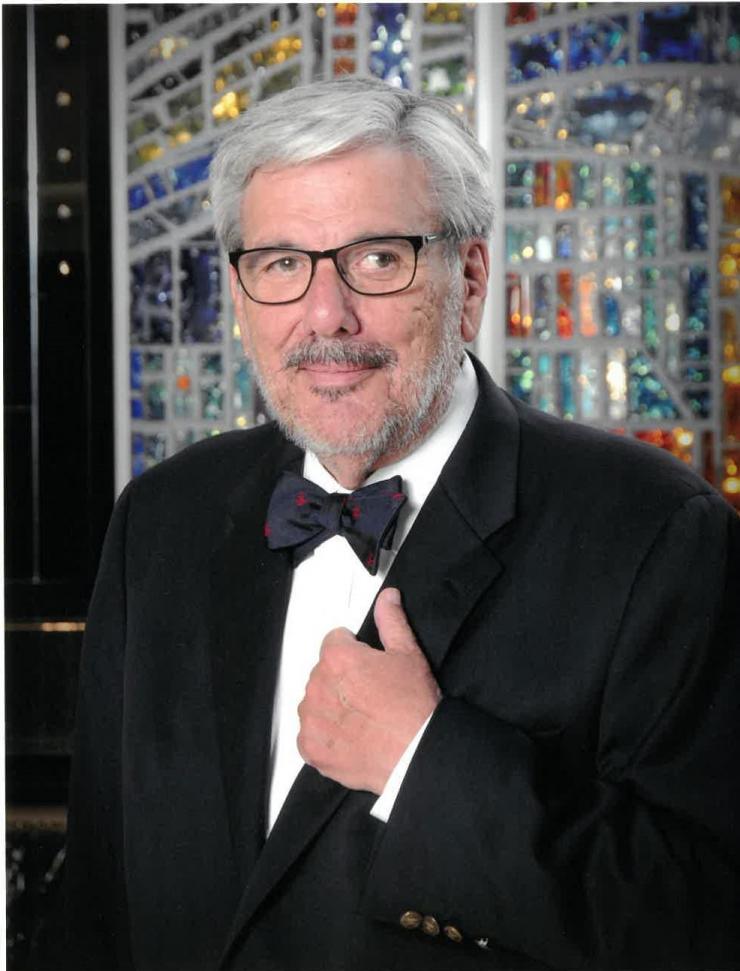 Content
A book can make a world of difference to an inquisitive young mind, especially when that book chronicles an intriguing topic. Microbiologist Paul de Kruif's acclaimed "Microbe Hunters" was a thoughtful gift from a father to keep his teenage son, Stephen Greenberg, intellectually engaged during a bout of tonsillitis. But the tome's impact on Stephen proved unexpectedly immense.
"The book was about the history of physicians who made discoveries in infectious diseases, and it caught my attention," Dr. Greenberg recalls. Although no one in his family was a physician, he always wanted to be a doctor as far back as he can remember. Upon entering the University of Maryland School of Medicine, he had not yet decided on a specialty, but a seed had been planted. Within a handful of years, this opportune gift from his father inspired his decision to specialize in infectious diseases – the launchpad for Dr. Greenberg's long and stellar career at Baylor College of Medicine and Ben Taub Hospital.
Dr. Greenberg's relationship with Baylor began toward the end of his residency at the University of Maryland, when he developed an interest in the new antiviral compound interferon. He wanted to learn more about virology, and with the support of his department chair, he applied and was accepted into the fellowship in infectious diseases at Baylor. Before he and his wife, Lisa, set off on their drive to Houston and a new life in Texas, he promised they would return to Baltimore at the conclusion of his fellowship. Looking back now, he recalls several intervening factors that changed his mind.  
"The idea was for me to go to Baylor, learn respiratory virology and bring it back to the University of Maryland to start a program. But the people I worked with were wonderful from the very beginning," he explains. In fact, key to his remaining at Baylor were his mentors, renowned acute respiratory diseases experts Drs. Robert Couch and Vernon Knight. "They were doing great work with flu vaccines and antivirals, and I got a chance to work with interferon for the common cold. Every time I tried to look for another position, I always decided I was better off at Baylor." Regarding that promise to his spouse, he discloses, "My wife's still waiting!"
While Dr. Greenberg may best be known for his expertise as an educator and his proficiency as a clinician, he concentrated on science for the first 15 years of his tenure at Baylor, working on influenza and the common cold. It was his last research effort, an unsuccessful phase 1 HIV/AIDS vaccine trial, that proved to be a turning point in his career. Out of that experience he embraced a new direction, one that began with his appointment as chief of medicine service and shortly thereafter as Herman Brown Teaching professor, two crucial roles at Ben Taub that he held until his retirement on August 31. He likes to recount this story of failure and renewal to other faculty, in part to share an encouraging message: "Even though things don't turn out the way you want scientifically, or even regarding patient outcomes, you still have a chance to do good things, whether it's in education or through practicing medicine."
Since childhood and throughout his extraordinary career in academic medicine, books and learning have been integral to Dr. Greenberg's life. These priorities and the desire to build a legacy dedicated to preparing the next generation of physicians remained prominent throughout his calling as one of Baylor's most steadfast medical educators. Achieving these goals has required countless hours, but to Dr. Greenberg, his efforts have been well worth it. "Teaching the next generation, however well they do, will justify all the years I've spent. So I look around and see how well our residents, chief residents and fellows have done, and I think, I've contributed to that – that's my legacy – and every time they do well, I feel good about my participation in their education."
One of his accomplished trainees, Sagar Lonial, M.D., FACP, chair and professor of the Department of Hematology and Medical Oncology and chief medical officer of the Winship Cancer Institute at Emory University School of Medicine, beautifully describes his thoughts on learning at the side of Dr. Greenberg. "Dr. Greenberg was an amazing teacher and mentor during my time as a resident and chief resident at Ben Taub. He was always able to bring home important lessons on patient care, leadership and science in an effortless manner. As someone who uses Dr. Greenberg as a role model in my current roles, the latter part, the making it look easy, is the hardest, yet he always managed to do this with grace and kindness. He was the heart and soul of the Ben Taub Medicine program." 
One facet of Dr. Greenberg's remarkable legacy in medical education took root in the mid-1990s, when he and 11 other faculty members spent nearly a year effecting major changes to Baylor's undergraduate medical curriculum. The new ideas brought forth and instituted, such as early access to patients by medical students, positioned Baylor as a leader in the approach to revising medical curriculum. Several years later, during his eight-year tenure as dean of medical education, he was instrumental in implementing core competencies and an 80-hour work group for residents. This period also witnessed the completion of new medical student space for education and simulation activities, a 15 percent increase in the medical school class size and greater diversity within the student population. 
Among his numerous contributions to the education area was his leadership in providing local and national CME activities for practicing physicians. He also had a significant hand in the implementation of workshops and training programs over the last two decades, vital steps to ensure residents and faculty acquire the competencies necessary to be effective educators. Today, thanks in large part to Dr. Greenberg's efforts, Baylor has distinguished itself as a frontrunner in training current and future doctors.
After decades of accruing vast knowledge and wisdom, Dr. Greenberg no doubt can impart some words of advice to those following in his footsteps. To first-year medical students, he offers, "This is a marathon and you have to be prepared to continue to learn and to motivate yourself, to bring in new knowledge and information. You never stop learning. The concept of lifelong learning is real and important, and learning those habits of keeping up and reading is crucial. Also understand that you really do have to like and value taking care of patients, which still is the essence of medicine." And, for those just beginning their career as a medical educator, he opines, "Being a medical educator generally implies you are good with patients, so being a good physician is halfway there. If you're a competent physician, then it's about learning to communicate what you know to your learners."
When asked what has brought him the most joy during his exceedingly impactful career, he replies, "Interacting with the students and faculty and seeing how best to help them be as successful as possible, in whatever stage of their career. I enjoy patient care, but it's equally important to ensure the faculty and residents are doing their best. In looking back over the decades, it's what's given me the most pleasure." 
Beyond this personal fulfillment, Baylor has paid homage to Dr. Greenberg's superior teaching and patient care abilities by bestowing on him three of the institution's most prestigious awards, the Barbara and Corbin J. Robertson, Jr. Presidential Award for Excellence in Education, the John P. McGovern Outstanding Teaching Award for the Clinical Sciences and the Master Clinician Award for Excellence in Patient Care. He also has been listed among the Best Doctors in America® for more than 23 years, thus cementing his national reputation for clinical excellence.
In talking about his plans for retirement, they may not sound like retirement at all. In fact, one of Dr. Greenberg's sons has an inside bet on when he'll return to work. Even so, he's clear about his goals after August. "I have mixed emotions, but I'm not going to sit on the couch. I plan to stay in the community for a while. I've got papers I need to finish over the next several months, and I'll be meeting regularly with the new chief of medicine to help ease the transition. And, I'll probably continue to teach at some of the conferences. So, I'll be around."  While he expects to miss the daily interaction with students and faculty, he won't be far from the action – at least for now.