Master
Heading
Global Health Leadership
Heading
Sharmila Anandasabapathy, M.D., Vice President, Global Health
Media Component
Content
Sharmila Anandasabapathy, M.D., is a professor of medicine in gastroenterology and vice president of Global Health. She oversees Baylor's global programs and affiliations, as well as the Baylor Global Innovation Center, which seeks to develop innovative approaches to global health challenges.
Anandasabapathy's research focus involves the development and validation of novel technologies for the diagnosis and management of gastrointestinal cancer. She has been principal investigator on several grants funded by the National Cancer Institute and has led multiple international clinical trials focused on the endoscopic diagnosis of esophageal, and gastric cancer.
In addition to her primary appointment at Baylor College of Medicine, Anandasabapathy also holds an adjunct appointment in bioengineering at Rice University.
View Bio
Heading
Amanda Hollenbaugh, M.A., Administrator
Media Component
Content
Amanda Hollenbaugh, M.A. is the business manager at Baylor Global Health. She is responsible for overseeing and supervising Global Health's activities and employees and keeps the department aligned with the goals of the institution.
Before joining Baylor Global Health in 2019, Amanda was director for Kantonsspital Aarau in Switzerland. She was also program director of radiation oncology clinical research for MD Anderson Cancer Center and managed the division's clinical research business operations.
View Bio
Heading
Global Health Team
Terms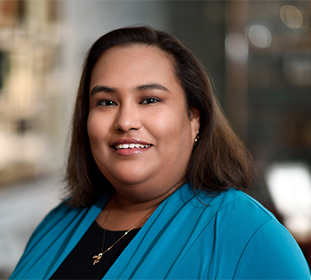 Item Definition
Maria Aguirre is the executive assistant of Baylor Global Health, Baylor College of Medicine in Houston. In this position, she provides administrative support to the Baylor Global Health director.
Before joining Baylor Global Health in 2018, Maria was senior administrative associate for the Center of High Energy Density Science, at The University of Texas at Austin. She served as assistant to the CHEDS Director, and managed the day-to-day operations, and provided administrative support services to the center's faculty, staff, and students.
Maria earned a B.S. in biology from The University of Texas at Arlington, and an M.B.A. in healthcare management from The University of Texas at Tyler.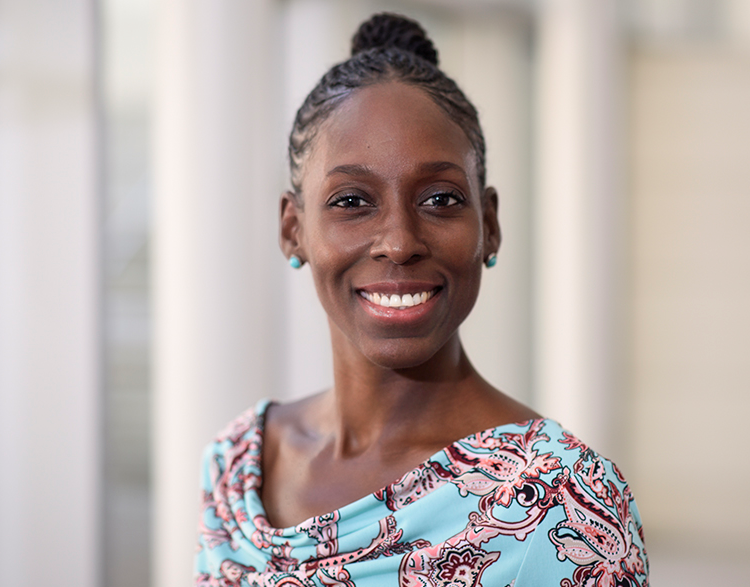 Item Definition
Fatima Friday is the communications associate for Baylor Global Health. She holds a B.A in biology/psychology and a M.S in education. She worked at St. George's University School of Medicine as a public health professor and practicum coordinator for the Department of Public Health and Preventive Medicine. Fatima has over fifteen years of instructional experience as a Professor of Physics, Medical Terminology, Anatomy and Physiology and High School Teacher of Biology and Forensics.  Founder and Artistic Director of Oracle Voices, Fatima has worked as an international consultant, dance choreographer and performance artist for educational arts conventions in New York, Africa and the Caribbean. 
As the communications associate for Baylor Global Health, Fatima manages the department's creative and marketing efforts which include developing and executing marketing plans, videos, blogs, social media posts, newsletter campaigns, presentations, annual reports and monthly outreach to Global Health Scholars and potential collaborators.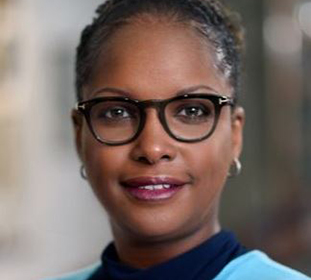 Item Definition
Allisa Jackson is the senior business operations coordinator in the department of Global Health at Baylor College of Medicine in Houston. As senior coordinator, Allisa oversees the department's grant funding. This includes monitoring all financial transactions, execution of sub-award agreements, creating sub-award service orders, monitoring cost distribution changes, and processing quarterly effort certification.
Allisa began her career with Baylor in 1998. Allisa previously served as the administrative coordinator for the directors of Financial Accounting & Disbursements and Controls, as well as the coordinator for the Internal Audit Department. Allisa has 15 years of Baylor finance experience, which includes payroll, financial accounting, and disbursements.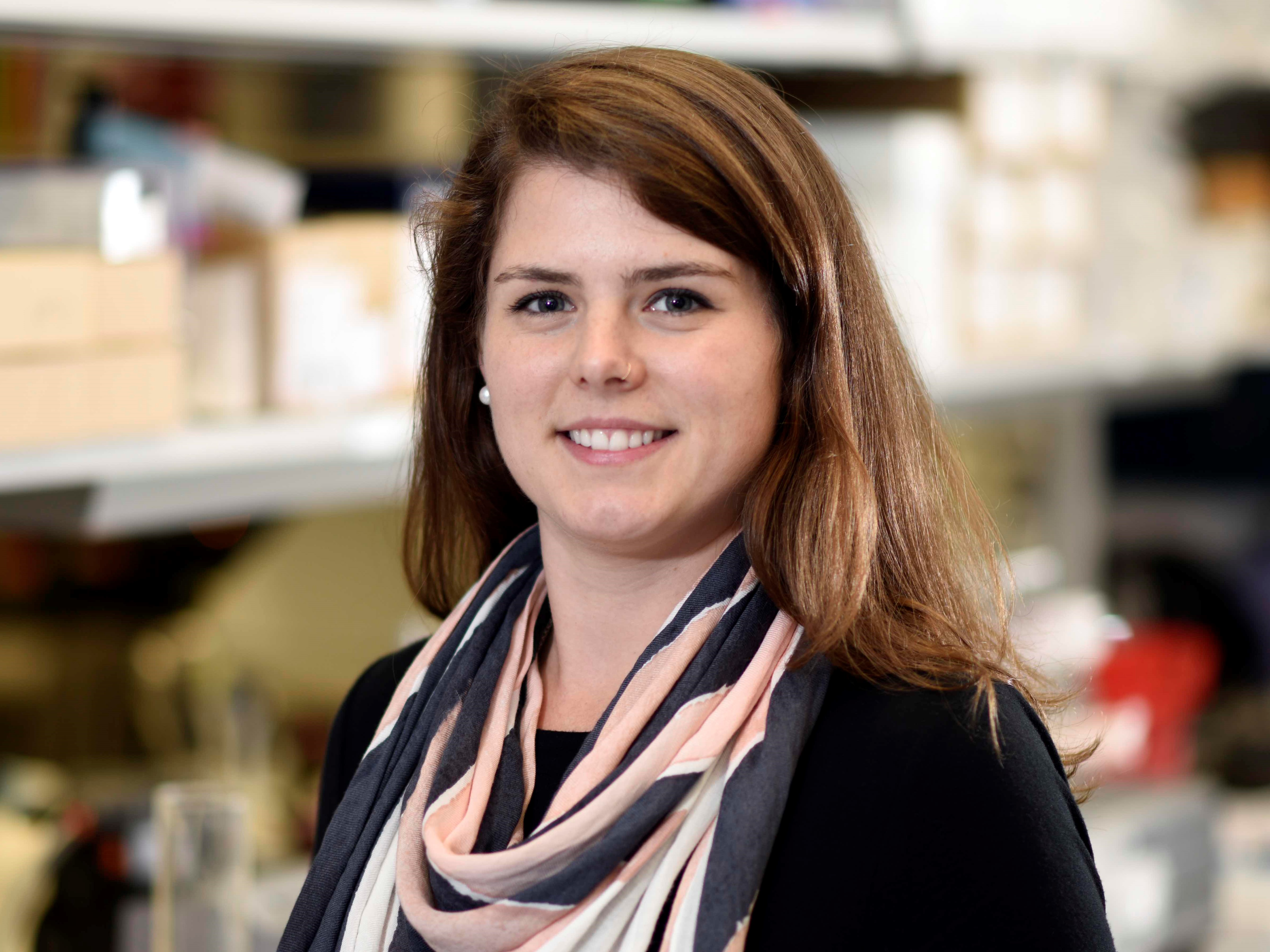 Item Definition
Adrianna Maliga is the senior research coordinator for Baylor Global Health. She manages the clinical trials and studies for Dr. Anandasabapathy, which are sponsored by the NIH/NCI. Adrianna coordinates research tasks such as subject recruitment, data collection and monitoring, biospecimen collection and management, regulatory reporting to the IRB, PRMC, DRC, and FDA, and grant submissions. Current research focuses on innovative technologies for esophageal and anal cancer screening in randomized control trials and a pilot study on the effect of the microbiome of the gastrointestinal tract on cancer.
Adrianna earned a masters of public health in epidemiology and a certificate of global health from Columbia University Mailman School of Public Health in May 2018. Before joining Baylor Global Health, she was a research coordinator working on two international surveillance studies in Central America on acute febrile illness. Currently, she is working on her Ph.D. in epidemiology and minor in biostatistics at the School of Public Health at University of Texas Health Science Center at Houston.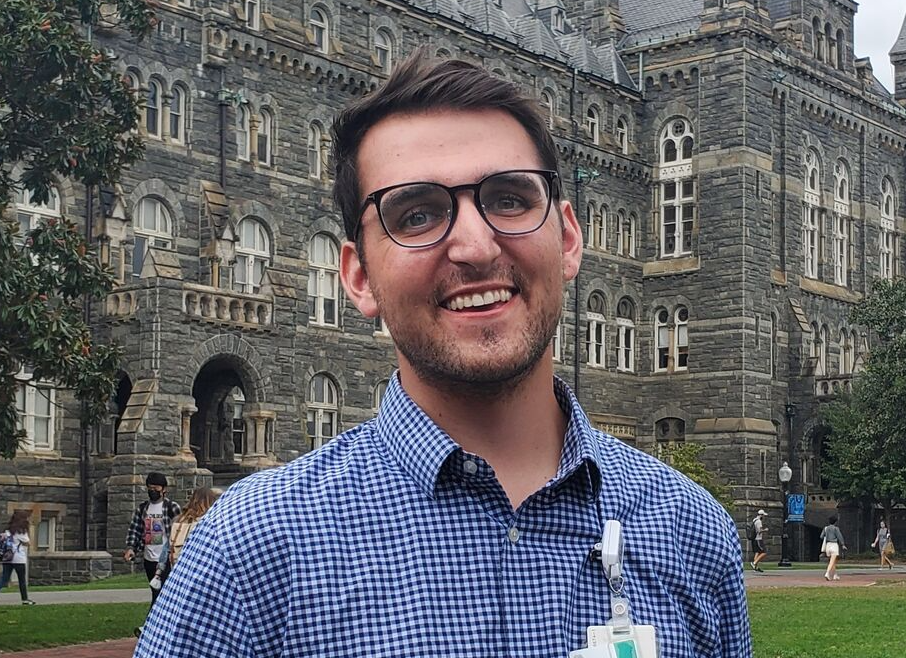 Item Definition
Benjamin Roberts is a global health fellow at Baylor Global Health. He holds a B.A. in public health with a minor in religious studies. He worked at Georgetown University as a clinical research coordinator for three years, assisting in research studies related to oncology, neurology, infectious diseases, and hematology. From May to August 2022, he completed his thesis in Ghana, in collaboration with the Dodowa Health Research Centre of Ghana Health Services. His research focused on the sustainability of mental health task-shifting, as a response to Ghana's mental health legislation, Act 846. He completed his master's in science in global health at Georgetown University in August 2022, and promptly moved to The Gambia to begin his role as Baylor Global Health's fellow. As Baylor Global Health's fellow, Benjamin focusses on assisting staff and faculty with the safe labor and delivery projects currently in progress in The Gambia. He is passionate about continuing his career in global health, and excited to be working with Baylor Global Health!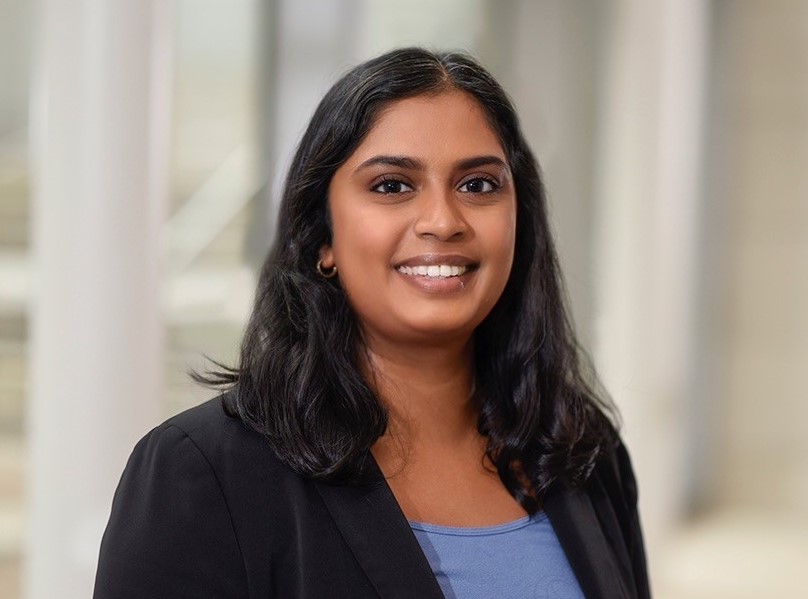 Item Definition
Krithika Subramani is the project management associate at Baylor Global Health. She holds a B.S. in biomedical engineering (specialization: cell and tissue engineering). She worked at Goldman Sachs as a senior analyst in the Global Markets Division for two and a half years before graduate school. She graduated from Rice University in 2022 with a Masters of bioengineering in global medical innovation. While at Rice, she worked with Baylor College of Medicine to engineer and design an intra-vaginal non-surgical device to passively perform vaginal tissue stretching for patients with vaginal stenosis. 
As the project management associate, Krithika oversees the engineering and implementation of innovative and sustainable technologies that Baylor Global Health carries out domestically and to Low- and Middle-income Countries. She is passionate about expanding healthcare access and reducing global health disparities!