Master
Content
Department of Medicine researchers received a five-year, $5.5 million-plus grant from the National Cancer Institute (Part of the National Institutes of Health) for research on liver cancer risk factors and prevention, with the goal of reducing the burden of liver cancer in patients with metabolic dysfunction. Dr. Hashem El-Serag, principal investigator of the study, department chair. The researchers, led by Dr. Fasiha Kanwal, professor of medicine and section chief of gastroenterology and hepatology at Baylor, also will examine the genetic factors that contribute to differences in response to prevention medication.
Dr. Jason Hou has been selected as the interim section chief of Gastroenterology and Hepatology at the Michael E. DeBakey VA Medical Center. He previously served as the program director of the Department of Medicine GI Fellowship for the past five years.
Dr. Christie Ballantyne has been appointed as a guest editor-in-chief, Journal of the American College of Cardiology. JACC has an impact factor of over 20 and is one of the world's most highly ranked cardiovascular journals.
The American College of Surgeons Commission on Cancer has confirmed the reaccreditation of Ben Taub Hospital as an Academic Comprehensive Cancer Center for another three-year period. Dr. Nathan Deal, executive vice president of Ben Taub Hospital, credited the leadership and dedication of Dr. Martha Mims for the accomplishment.
Dr. William Mitch was included in a listing of the World's Top 2 percent of Scientists in Nephrology. The evaluations were based on an analysis of the number of scientific publications by each nephrologist plus a score for citation frequency. Dr. Mitch was in the top 99.91% of those evaluated and ranked number 31.
The American Society of Nephrology and KidneyCure have established the Garabed Eknoyan Endowed Lectureship in honor of Dr. Garabed Eknoyan, distinguished emeritus professor, who is recognized as a key architect of evidence-based and expert-generated clinical practice guidelines in nephrology. The Endowed Lectureship is to be given at the annual Kidney Week of the American Society of Nephrology, the largest nephrology conference. Dr. Eknoyan retired after more than 52 years of service at Baylor earlier this year.
In the latest U.S. News and World Report's global ranking of universities, Baylor College of Medicine ranked #37 globally in the category of Cardiac and Cardiovascular Systems, and #15 for U.S. institutions. This was driven by publications with total citations ranking #18 globally and papers in the top 10 percent most cited ranking number #26 for Cardiac and Cardiovascular. This high ranking has been due to the hard work of members of Baylor Cardiology, Cardiovascular Research, Physiology and the Cardiovascular Research Institute.

The Baylor St. Luke's Medical Center Heart Transplant Program underwent an exhaustive site visit this week, conducted by the Centers for Medicare and Medicaid Services. The surveyors recommended full accreditation as a CMS-approved Heart Transplant Program, after the site visit found no deficiencies.
The Dan L Duncan Comprehensive Cancer Center's Office of Outreach and Health Disparities has been selected for the American College of Gastroenterology (ACG) 2020 SCOPY Award, "Grand SCOPY," for their "Light the Night Blue: A Colorectal Cancer Awareness Initiative."

The American Heart Association has recognized Ben Taub Hospital as a 2020 Mission: Lifeline – STEMI (ST-Elevation Myocardial Infarction) Receiving Center – Gold Plus. This recognition is based on Ben Taub's continued success in using the Mission Lifeline program, including applying up-to-date evidence-based treatment guidelines to improve patient care and outcomes.
The Section of Geriatrics and Palliative Medicine has achieved national recognition for Age-Friendly Health Systems designation. Age-Friendly Health Systems were founded by The John A. Hartford Foundation, Institute for Healthcare Improvement, American Hospital Association, and Catholic Health Association of the United States, with the goal of 20 percent of all health systems obtaining this designation by 2020.
The Lown Institute Hospitals Index – Houston has rated Harris Health as the second highest-rated hospital of all Houston institutions. It rates hospitals that best serve people of lower income or education levels and people of color to create a more holistic evaluation of facilities, rating on civic leadership, value of care and patient outcomes. Harris Health also ranked No. 1 nationwide for its "commitment to equity, inclusion and community health."
Heading
2020 Faculty Recognition and Honors
Terms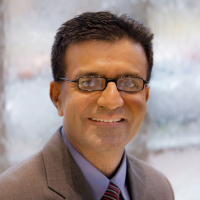 Item Definition
Dr. Salim Virani has been awarded the American College of Cardiology National Cardiovascular Disease Registry's Leadership Award in recognition of his service as NCDR Management board member and as a member and then chair for the Research and Publications Committee for the NCDR PINNACLE Registry.

Item Definition
Dr. Waqar Qureshi has published the book Diagnosis and Management Guide for Anorectal Disease: A Clinical Reference.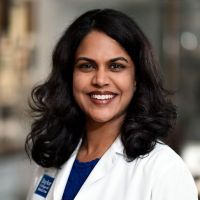 Item Definition
The BSLMC GI Motility Lab, under the direction of Dr. Reena Chokshi, has been included in the American Neurogastroenterology & Motility Society's Registry of GI Motility Laboratories. This is a national recognition reviewed by the ANMS Clinical Practice Committee and was made possible by the addition of anorectal manometry along with a number of quality procedures performed at the facility.

Item Definition
The Antimicrobial Stewardship Program at BSLMC (co-led by Dr. Mayar Al Mohajer) has received the Antimicrobial Stewardship Center of Excellence designation by the Infectious Disease Society of America.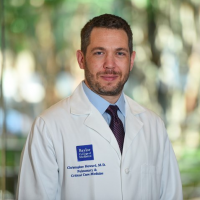 Item Definition
Dr. Christopher Howard, assistant professor, Pulmonary, Critical Care and Sleep Medicine, presented the rollout of a new BSLMC initiative regarding helmet-based noninvasive ventilation to more than 150 national clinical leaders of the CommonSpirit hospital system.

Item Definition
Trevor Hadley, medical student, is the first-place winner of the 2020 Foundation of the NLA Young Investigator Award for outstanding lipid research, for his abstract titled "Genetic Testing for Hypertriglyceridemia – Experience from a single center lipid clinic."

Item Definition
Dr. Joslyn Fisher, associate professor, General Internal Medicine – Ben Taub, has been recognized by the Greater Houston Women's Chamber of Commerce with their inaugural Kathryn Stream ICON Award.

Item Definition
Vignesh Ramachandran, fourth-year medical student, received the Section of Infectious Diseases' Musher Prize in Adult Infectious Diseases for 2020.

Item Definition
Dr. Fasiha Kanwal, professor and chief, Section of Gastroenterology and Hepatology, has been invited to co-chair the American Gastroenterological Association's GI Division Chief's Consortium, effective for the 2020 academic year.

Item Definition
Dr. Chris Amos, interim chief, Epidemiology and Population Sciences, and associate director of quantitative science at the Dan L Duncan Comprehensive Cancer Center, was honored with the 2020 AACR-American Cancer Society Award for Research Excellence in Cancer Epidemiology and Prevention.

Item Definition
Drs. Tara Barto, assistant professor, Pulmonary, Critical Care and Sleep Medicine, and Puneet Garcha, associate professor, Pulmonary, Critical Care and Sleep Medicine, were awarded membership into the Cystic Fibrosis (CF) Lung Transplant Transition Learning & Leadership Collaborative 3 (CF LTT LLC3) program.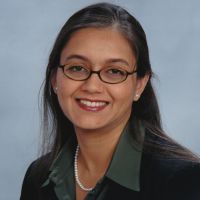 Item Definition
The Baylor Medicine Hospitalist program expanded their clinical foot print once more by going live June 1, 2020 at  CHI The Vintage Hospital. The team, led by Medical Director Dr. Shazia Sheikh, assistant professor, General Internal Medicine, consists of seven Baylor College of Medicine faculty and two advanced practice providers.