Master
Media Component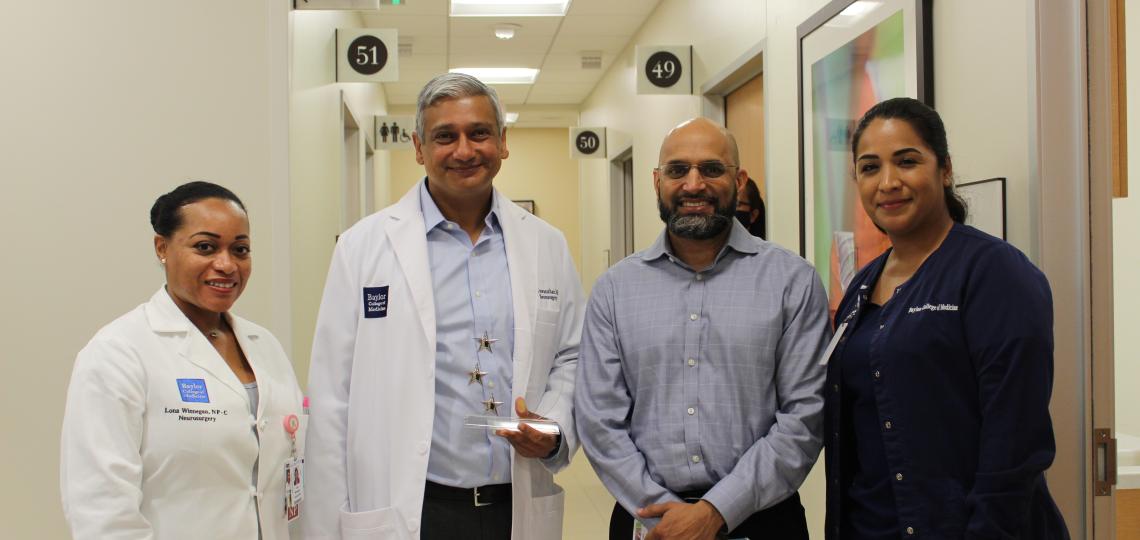 Heading
Celebrating Black History Month
Media Component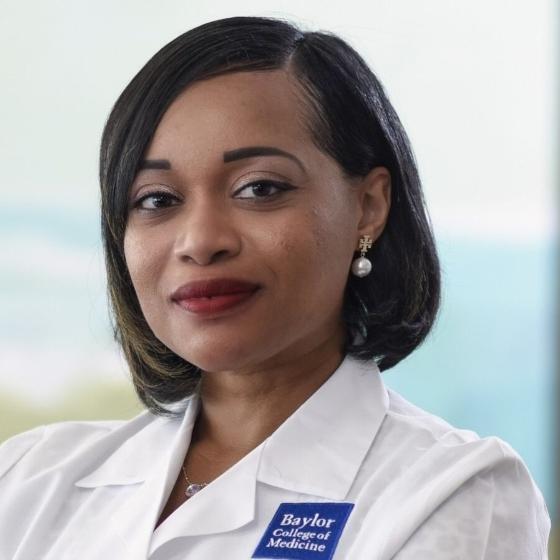 Content
BCM Neurosurgery is proud to celebrate Black History Month. This February, we caught up with nurse practitioner Lona Winnegan, MSN, APRN, NP-C, who has been with the department for eleven years. Read in her own words what inspired her to pursue this career:
What inspired you to pursue a career as an NP?
I have always loved educating patients and empowering them to make decisions that will improve their health. It is so rewarding when you can make an impact on a patient and see changes in behavior that result in improvement in quality of life. The autonomy you have as an NP really allows you to build relationships with your patients.
Working in neurosurgery, how does it feel to be a woman in a male-dominated field? Are there any challenges you feel you have had to overcome?
Over the years, I feel that being a woman is less noticeable in this male-dominated field. It feels more like I am noticed for what knowledge and talent I can bring to the department, my team and my patients and less about my gender. 
The bigger challenge, I have noticed, is with the patient population. I feel that initially, patients want to see/hear from the male surgeon. I make it clear that while I am not the surgeon, my role as a nurse practitioner is to assess/evaluate, diagnose, prescribe, educate, and treat them during the perioperative period. Once my role in their care is established, the collaborative relationship between the surgeon and NP becomes apparent and the patients are welcoming to the care I provide. 
Where have you found empowerment in your career journey? 
I have found empowerment from the many NPs, physicians, surgeons, and administrators I have met throughout my career. One of my fondest memories was when I was pregnant with my son and the women's health NP spent time educating me at each visit. I felt my healthy delivery was due to the decisions she helped me make during my pregnancy. When I pursued my NP degree, I frequently thought about this memory and used it as motivation as I wanted to have the same impact on a patient's life.
I later became a patient myself who required neurosurgery care for many years. The BCM neurosurgeons and my NP literally saved and changed my life. The surgical procedures and the healthcare guidance to make lifelong adjustments stuck with me. I feel I am a better NP because I have been a patient. I know what it feels like to feel pain, fear, hopelessness and loss of control. When patients voice their concerns to me, I listen to them and offer guidance through the surgery and recovery period.
As clinicians, we deal with surgery and the surgical process every day, our patients do not. We have to make patients comfortable in our world. My healthcare values and passion are known by those who work with and around me. I have the amazing fortune of being able to walk next door to my mentor whenever I need any kind of assistance and she always has time for me.
What advice would you give to individuals from underrepresented groups considering a career in medicine?
Never count yourself out! If you are passionate about a career in medicine, stay focused, be a sponge and take every opportunity to be involved and in the room. I have received many opportunities just from being present and having passion as well as compassion. Learning from a textbook is only part of entering healthcare, you also have to be relatable. 
Heading
Celebrating Women in Medicine Month
Media Component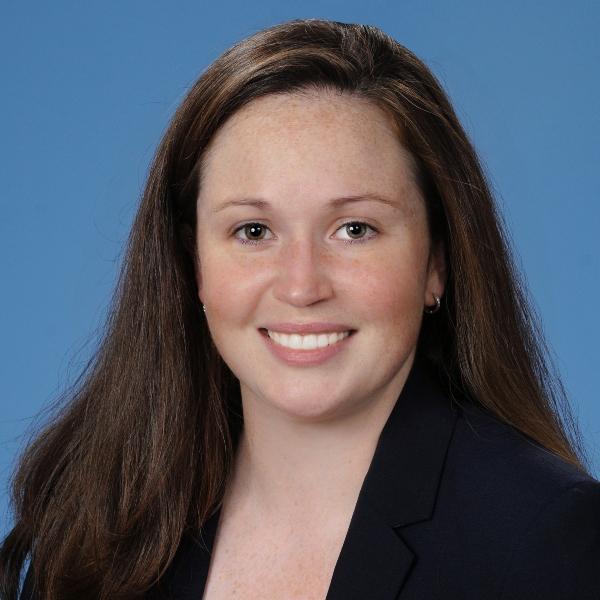 Content
October is Women in Medicine Month. Chief Resident Caroline Hadley, M.D. shares her neurosurgery journey. Read her story below:
My name is Caroline Hadley, and I am a PGY-7 in the Baylor College of Medicine Neurosurgery Residency Program. I first became interested in neurosurgery in college while taking neuroscience courses. This is what led me to apply to medical school in the first place. Choosing a specialty in medicine is a bit of an odd decision because it is based on a limited amount of information about, and even more limited experience in, one's chosen field. I chose neurosurgery because of a combined interest in the technical skills of surgery and the intellectual challenges of neuroscience. I think this is a common reason, but it also is a limited view of what this field really is. In this last six years, I have gained technical and clinical knowledge, but I have also built relationships with patients and their families to help them navigate their illnesses.
In neurosurgery, our patients face tremendous challenges during their treatment and grapple with diseases that can threaten to affect who they are and how they interact with the world. Being able to be a partner to them and their families and work together through these challenges is one of the most important parts of my job and is something that I value in my current role as a neurosurgery resident and something I will continue to value going forward in my career. I do not know that I fully appreciated the importance of this when I decided to pursue a career in neurosurgery 12 years ago, but this is something for which I am extremely grateful now and it is the reason I continue onward in this pursuit. 
Heading
Celebrating Hispanic Heritage Month
Media Component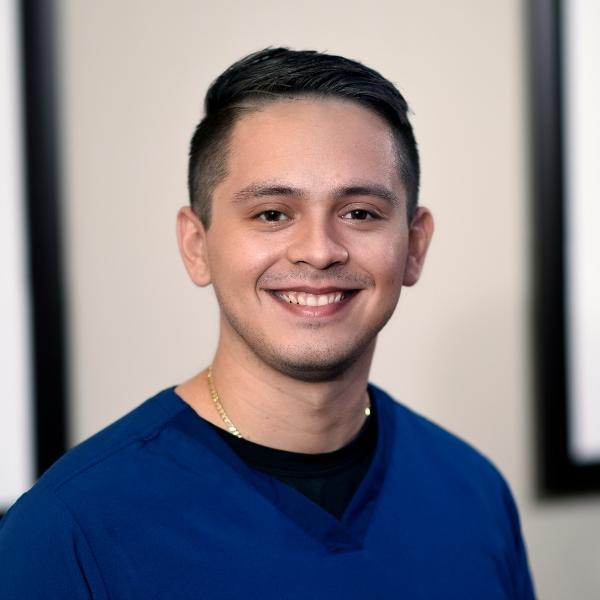 Content
Hispanic Heritage Month runs from September 15-October 15 every year. Senior patient support coordinator Will Diaz discusses his career at BCM Neurosurgery and offers advice for anyone considering a career in healthcare. Read his response below:
What inspired you to work in healthcare?
I was introduced to the field when I joined the front desk team. I was inspired by a quote that my old manager told me. It went something along the lines of "Most people don't come to the hospital because they want to, but because they need to. Our actions and interactions can make a meaningful impact on someone's life." This made me want to be more hands on with patient care, so I decided to advance my career in healthcare.
What are your long-term career goals?
My current long-term career goal is to become a neuro-interventional technician. I was able to shadow an emobolization procedure and found that process so interesting. I am also fascinated by the field of neurosurgery and the amazing work our doctors do.
What role does your culture play in your day-to-day role here at Baylor?
I feel like the ability to understand my culture and be able to speak Spanish helps me guide the population that hardly speaks English or that is new to the U.S. and ensure that they will receive the proper healthcare that they need. 
My grandparents came to the U.S. from El Salvador knowing very little English and I saw the struggles that they faced. This motivated me to ensure that everyone gets equal access to the information and care they need.
Have you had any mentors who have helped you along your path?
I have come across several mentors in this field. From physicians to nurse practitioners and my fellow colleagues, I find everyone's story inspiring to create my own.
What message would you give to anyone considering a career in healthcare, especially those from underrepresented groups?
My message to anyone pursuing a career in healthcare is "dale ganas," which is Spanish for "give it your all." I think that we as healthcare workers are able to impact so many people that the job itself is so rewarding. Being bilingual and diverse environment will ensure that no one feels excluded, especially in a place where people of many different backgrounds come to.