Master
Media Component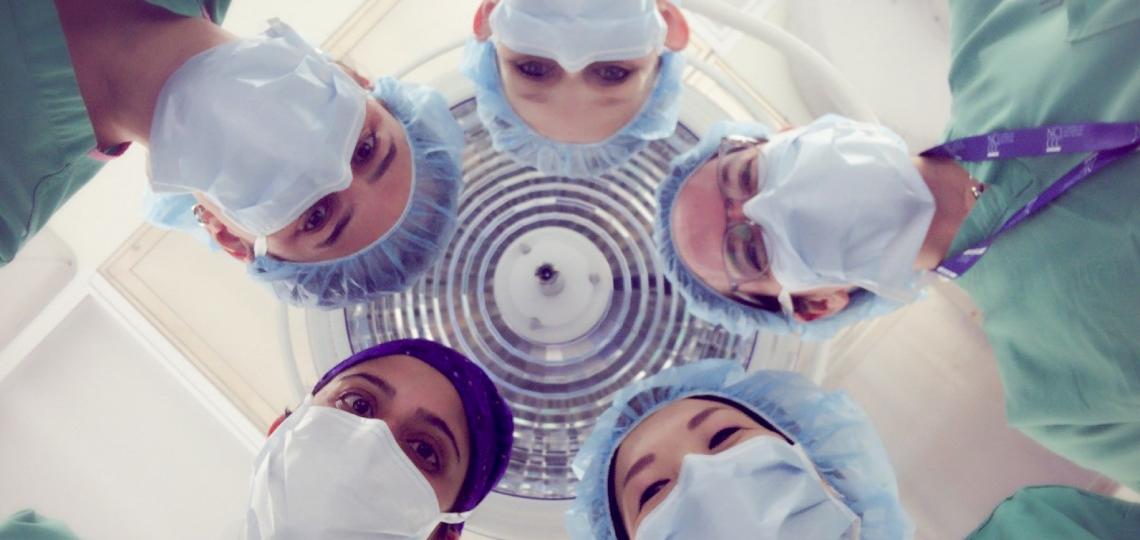 Content
Outreach and Inclusion Committee
The Outreach and Inclusion Committee was formed to improve the culture and climate of social equity by addressing biases and to learn the factors that perpetuate inequity. The members of this committee are dedicated to fostering a transformative culture of equity, diversity, and inclusion to create an environment powered for optimal education, research and clinical excellence in surgery. 
Through education and prevention, the committee will support the department by bringing together people from diverse backgrounds to enrich the academic environment so that all are able to achieve their academic and professional goals. We will ensure equity in the hiring, professional development, promotion, retention, participation in department activities, and support of women and underrepresented faculty, staff and learners. The committee is dedicated to eliminating all forms of bias and discrimination and elevating social consciousness and cultural competence.
Staff Council
The Staff Council's purpose is to support, represent, and serve the staff in the Michael E. DeBakey Department of Surgery. The Staff Council will work collaboratively with Department of Surgery leadership and divisions to implement and optimize staff development and culture. The Staff Council is also an arena for networking and mentoring, as well as policy and procedure optimization.  
Scope of Work:
Forum for discussion and solution development of issues relevant to department staff
Mentoring network for staff 
Spotlighting successful models to stimulate ideas and discussion of best practices
Support the onboarding and professional development practices for all department staff
Our inclusion initiatives have expanded the diversity and engagement in the department. During the time frame of 2012 to 2022, 75% of our faculty recruits have been women and underrepresented minorities.
Content
Baylor College of Medicine is a world-class research institution and academic center situated in the heart of the Texas Medical Center. The Office of Community Engagement & Health Equity has programming, which all can participate in. 
Learn More About Diversity At Baylor
Heading
Surgery Diversity, Equity and Inclusion Team
Description
The Department of Surgery has designated faculty and staff inclusion ambassadors who lead the department's efforts.
If you have questions or would like to get involved with the Department of Surgery's Diversity, Inclusion and Equity initiatives and activities contact our ambassadors below. 
Heading
Highlighting Baylor's Diversity
Content
Baylor promotes a culture where all people are welcome. Our faculty, staff and students describe what diversity means to them in the workplace, in science and medicine and on a personal level.
Heading
Race and Implicit Bias
Content
A Conversation to Start a Dialogue with guest presenter Robbie Tolan as a part of a meeting held by the Department of Surgery in collaboration with the Office of Community Engagement & Health Equity at Baylor College of Medicine.
Heading
Pride Celebration
Content
Pride Month serves as an important reminder that Baylor College of Medicine is committed to fostering a supportive environment for all community members, including LGBTQ+ faculty, staff and trainees.
Content
The Department of Surgery faculty have authored or co-authored publications on the topic of Diversity, Equity, and Inclusion. 
View Listing