Master
Heading
First Grants Awarded for Proposals
Content
Baylor College of Medicine has awarded its first round of grants for research projects on racial health disparities and social determinants of health in support of its position statement "Strengthening Our Commitment to Racial Justice to Improve Public Health." The Office of the President garnered 46 proposals, from which eight were selected in December 2020 for one-year grants totaling $250,000. Projects will be showcased at the annual Center of Excellence in Health Equity, Training and Research Summit.
Read the Position Statement
Description
The request for proposals issued by the President's Office stipulated team diversity and inclusion of trainee, student or junior faculty members on every project submitted. Funded proposals and their leaders are listed.
Terms

Ashley Butler, M.D.
Item Definition
"Addressing Social Needs and Behavioral Health Early in the Type 1 Diabetes Course to Mitigate Inequitable Health Outcomes among Socioeconomically Disadvantaged Minority Youth"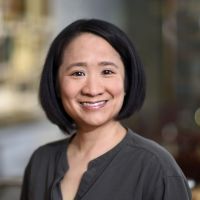 Jamie Fong, CGC
Item Definition
"Perspectives of Mexican Americans about precision medicine for Alzheimer's disease: Implications for dementia education and outreach"

Sylvia Hysong, Ph.D.
Item Definition
"Concordance between the race of patients and their care team: overcoming chronic health outcome disparities in primary care"

Keila Lopez, M.D., MPH
Item Definition
"Transforming the Future of Social Determinants of Health Screening: A Medicaid Pilot Program to Address Food Insecurity"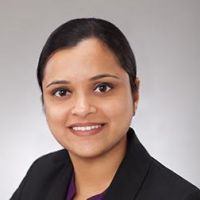 Meghna Sebastian, M.D.
Item Definition
"Technological determinants of health: Factors associated with equitable utilization among minority Adolescents and Young Adults receiving sexual health services"
Co-led by Ph.D. candidate Alyssa Abacan

Item Definition
"Utilization of Computed Tomography Pulmonary Angiography Imaging for Suspected Pulmonary Embolism Based on the Patient's Race and Sex"

Kellie Williams, M.D.
Item Definition
"Potential Racial Bias During Pediatric Emergencies: A Simulation Study"