Master
Heading
Project Description
Media Component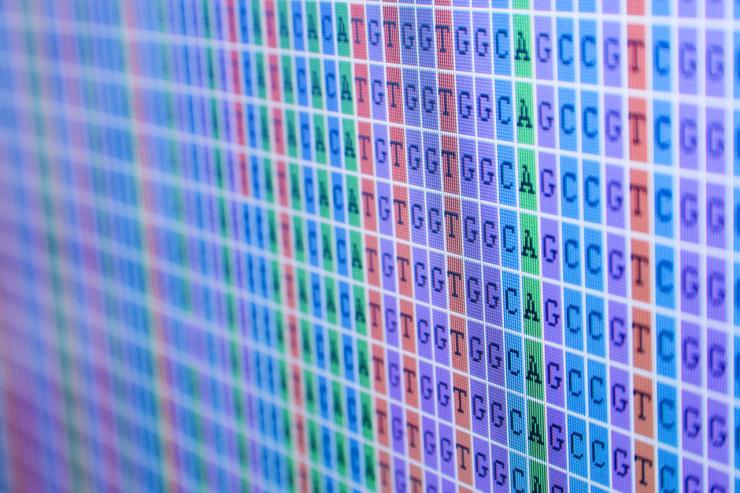 Content
The Human Genome Sequencing Center at Baylor College of Medicine supports a broad range of activities that address biomedical questions using high-throughput sequencing.
The ethics core, led by Dr. Amy McGuire, provides ongoing consultation on issues as they arise, including ethical and policy issues related to individual whole genome sequencing, broad data sharing, return of individual research results, and informed consent for biobanking and large scale genomic research.
Supported by: U54HG003273, National Human Genome Research Institute, NIH
Heading
Project Personnel
Content
Pereira S, Robinson JO, McGuire AL. Return of individual genomic research results: What do consent forms tell participants. European Journal of Human Genetics 2016, [PubMed ahead of print]
Curnette MA, Frumovitz KL, Bollinger JM, Cook-Deegan RM, McGuire AL, Majumder MA. Developing context-specific next-generation sequencing policy. Nat Biotechnol. 2016 34(5): 466-470.
Green RC, Goddard KA, Jarvik GP, Amendola LM, Appelbaum PS, Berg JS, Bernhardt BA, Biesecker LG, Biswas S, Blout CL, Bowling KM, Brothers KB,Burke W, Caga-Anan CF, Chinnaiyan AM, Chung WK, Clayton EW, Cooper GM, East K, Evans JP, Fullerton SM, Garraway LA, Garrett JR, Gray SW,Henderson GE, Hindorff LA, Holm IA, Lewis MH, Hutter CM, Janne PA, Joffe S, Kaufman D, Knoppers BM, Koenig BA, Krantz ID, Manolio TA, McCullough L,McEwen J, McGuire A, Muzny D, Myers RM, Nickerson DA, Ou J, Parsons DW, Petersen GM, Plon SE, Rehm HL, Roberts JS, Robinson D, Salama JS,Scollon S, Sharp RR, Shirts B, Spinner NB, Tabor HK, Tarczy-Hornoch P, Veenstra DL, Wagle N, Weck K, Wilfond BS, Wilhelmsen K, Wolf SM, Wynn J, Yu JH;CSER Consortium. Clinical sequencing exploratory research consortium: Accelerating evidence-based practice of genomic medicine. Am J Hum Genet. 2016, 98(6): 1051 - 1066.
Messner D, Naber J, Koay P, Cook-Deegan R, Majumder M, Javitt, Deverka P, Dvoskin R, Bollinger J, Curnutte J, Mcguire A. Barriers to clinical adoption of next generation sequencing: Perspectives of Delphi Panel. Applied & Translational Genomics, 2016.
Gambin T, Jhangiani SN, Below JE, Campbell IM, Wiszniewski W, Muzny DM, Staples J, Morrison AC, Bainbridge MN, Penney S, McGuire AL, Gibbs RA, Lupski JR, Boerwinkle E. Secondary Finding and Carrier Test Frequencies in a Large Multiethnic Sample. Genome Med, 7, 2015; 54.