Master
Heading
Project Description
Media Component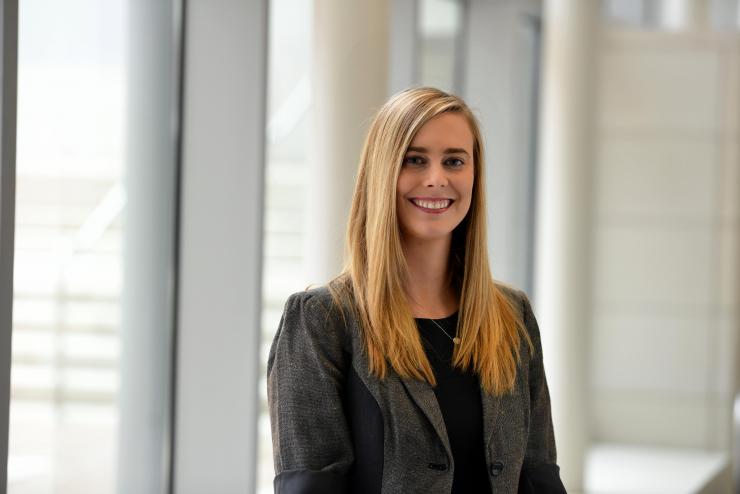 Content
Choice architecture refers to how the presentation of choices may influence decision-making and is a technique that has been implemented in public and private policy domains. The way in which options are categorized and then presented to a decision-maker is an example of presenting options in a way that influences choice. Related to health care, for example, nations that require citizens to opt-out of organ transplant donation have a significantly higher organ-donor rate than nations where the citizens must affirmatively choose to take part (opt-in). Another technique suggested is laying out various outcomes of a decision in a way that is easy for the choice-maker to understand. The literature on choice architecture builds a framework to distinguish between two types of tools that choice architects can use: those that structure a choice in a certain way, and tools that make use of how options are presented to decision-makers. To illustrate, the use of a default, where the default option will lead to a more socially desirable outcome, is an example of structuring choices.
This project aims to develop empirically-informed comprehensive normative guidelines for the use of choice architecture in (1) prostate cancer treatment decision-making, and (2) decision-making about tracheostomy placement in critically ill children.
Supported by: The Greenwall Foundation, Making a Difference in Real-World Bioethics Dilemmas Grant Initiative
Heading
Project Personnel
Content
Blumenthal-Barby J, Ubel PA. Supported Decision Making: A Concept at the Margins vs. Center of Autonomy?. Am J Bioeth. 2021;21(11):43-44. doi:10.1080/15265161.2021.1981033
Trenaman L, Jansen J, Blumenthal-Barby J, et al. Are We Improving? Update and Critical Appraisal of the Reporting of Decision Process and Quality Measures in Trials Evaluating Patient Decision Aids. Med Decis Making. 2021;41(7):954-959. doi:10.1177/0272989X211011120
Kostick KM, Blumenthal-Barby JS. Avoiding "toxic knowledge": the importance of framing personalized risk information in clinical decision-making. Per Med. 2021;18(2):91-95. doi:10.2217/pme-2020-0174
Blumenthal-Barby, JS. Good Ethics and Bad Choices: The Relevance of Behavioral Economics for Medical Ethics (in production, MIT Press, forthcoming in 2020). [book]
Blumenthal-Barby JS. On the Ethical Criteria for Health-Promoting Nudges: The Importance of Conceptual Clarity. American Journal of Bioethics, 19(5), 2019:66-68.
 
Blumenthal-Barby JS, Ubel PA. Truth Be Told: Not All Nudging Is Bullshit. Journal of Medical Ethics, 44(8), 2018:547.
 
Shannon CM, Coverdale JH, Gordon M, Blumenthal-Barby JS. Clinical Ultimatums: Coercion as Subjection. American Journal of Bioethics, 19(9), 2019:54-56. 
Blumenthal-Barby JS, Ubel PA. In Defense of Denial: Difficulty Knowing When Beliefs Are Unrealistic and When Unrealistic Beliefs Are Bad. American Journal of Bioethics 18(9), 2018:4-15.
Blumenthal-Barby JS, Opel DJ. Nudge or Grudge? Choice Architecture and Parental Decision Making. Hastings Center Report, 48(2), 2018:33-39. 
Won T, Chacko M, Blumenthal-Barby JS. Paid Protection?: Ethics of Incentivized Long-Acting Reversible Contraception in Adolescents with Alcohol and Other Drug Use, Journal of Medical Ethics 43(3), 2017:182-187.
Loewenstein, G., Hagmann, D., Schwartz, J., Ericson, K., Kessler, J. B., Bhargava, S., Blumenthal-Barby, J., D'Aunno, T., Handel, B., Kolstad, J., Nussbaum, D., Shaffer, V., Skinner, J., Ubel, P., Zikmund-Fisher, B. J. (2017). A Behavioral Blueprint for Improving Health Care Policy. Behavioral Science & Policy, 5(1), 2017:53-66.
Blumenthal-Barby JS, Shipchandler Z, Kaplan J. An Ethical Framework for Public Health Nudges: A Case Study of Incentives as Nudges for Vaccination in Rural India. Nudging Health: Health Law and Behavioral Economics, Johns Hopkins University Press (2016): 112-123. 
Blumenthal-Barby J, Loftis L, Cummings CL, Meadow W, Lemmon M, Ubel PA, McCullough L, Rao E, Lantos JD. Should Neonatologists Give Opinions Withdrawing Life-sustaining Treatment? Pediatrics 138(6), 2016:1-7.
Blumenthal-Barby J. Biases and Heuristics in Decision Making and Their Impact on Autonomy. Am J Bioeth. 16(5), 2016: 5-15.
Blumenthal-Barby JS, Denise L, Volk R. Towards Ethically Responsible Choice Architecture in Prostate Cancer Treatment Decision Making. CA: Cancer J For Clin. 65(4), 2016: 257-60.
Volk R, Kinsman G, Le Y, Swank P, Blumenthal-Barby JS, McFall S, Byrd T, Mullen P, Cantor S. Designing Normative Messages About Active Surveillance for Men With Localized Prostate Cancer. J Health Commun. 20(9), 2016: 1014-20.
Blumenthal-Barby JS, Naik A. In Defense of Nudge-Autonomy Compatibility. American Journal of Bioethics 15(10), 2015: 45-47
Content
"The Ethics of Nudging People Towards Research Participation" (panel presentation)
Public Responsibility in Medicine and Research (PRIM&R)
Advancing Ethical Research (AER) Conference
December 2020 (virtual due to pandemic)
"The Ethical Permissibility of Nudging in Critical Care" (panel presentation)
American Society for Bioethics and Humanities Annual Meeting
Baltimore (virtual due to pandemic), October 2020
"Medical Decision Making and Ethics: How You Influence Your Patients"
American College of Cardiology Texas Chapter Annual Meeting
October 2020 (virtual due to pandemic)
"The Importance of a More Nuanced Understanding of Hope, Unrealistic Optimism, Denial"
Rocky Mountain Ethics Congress (RoME)-International Ethics Conference
Boulder, August 2017
    
"Choice Architecture in Pediatric Critical Care—A Critical Analysis"
American Society for Bioethics and Humanities Annual Meeting
Washington D.C., October 2016
"Ethical Challenges Posed by Studies in Medical Decision-Making and Behavioral Economics"  
Baylor  St. Luke's Medical Center, Medicine Grand Rounds, June 2019
Baylor St. Luke's Medical Center, Internal Medicine Grand Rounds, June 2018
Texas Children's Hospital Pediatric Neurology Grand Rounds, February 2018
Intersections: Nudge Ethics, Decision Science, Behavioral Economics
University of Pennsylvania
Center for Health Incentives & Behavioral Economics/Health Policy Seminar
October 2019
Ethics and Philosophy in Choice Architecture
Philosophical Bioethics Workshop (Organizer and Lead: with Sean Aas, Dan Brudney, Jessica Flanigan, Matthew Liao, Alex London, Julian Savulescu, Wayne Sumner)
Houston, June 2019
Exploring the Ethics of Nudges in Medicine
University of Utah Philosophy Department, Colloquium Series (Grad Student Selection)
January 2019
Exploring the Ethics of Nudges
Aarhus University (Denmark), Workshop on Nudging in Public Health 
November 2018
Good Ethics, Bad Choices: The Relevance of Behavioral Economics for Medical Ethics
University of Stirling (Scotland) Behavioral Science Center        
[Invited, September 2018]
Biases and Heuristics in Clinical Decision Making and Their Impact on Autonomy
Children's Mercy Hospital Bioethics Center, Kansas City 
February 2018
What to Do When Patients Make Bad Decisions (with Peter Ubel)
Center for Behavioral Economic Health Research (CBEHR) at the University of Florida 
January 2018
Hope, Unrealistic Optimism, and Denial    
NYU Center for Bioethics, New York
January 2017
Autonomous Decisions and the Ethics of Nudging (Medicine Grand Rounds)
Hope, Unrealistic Optimism, and Denial (Bioethics Center Talk)
University of Pittsburgh, Center for Bioethics & Health Law (Visiting Professor) 
March 2017
Medical Decision Making and Behavioral Economics: How You Influence Your Patients
Bertini Ethics Lecture at St. Joseph Medical Center
September 2017