Master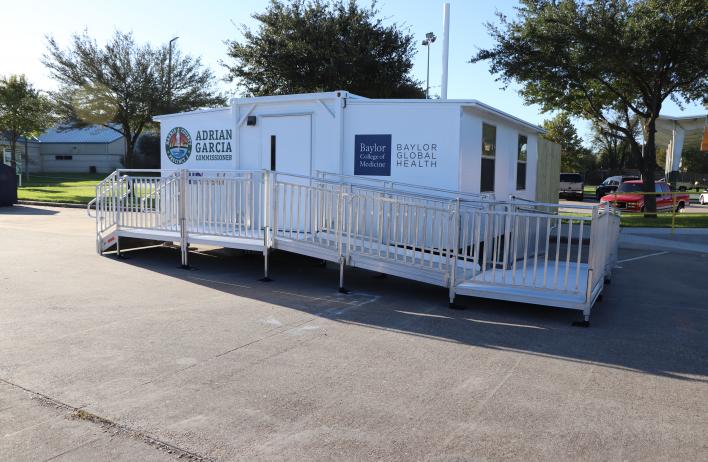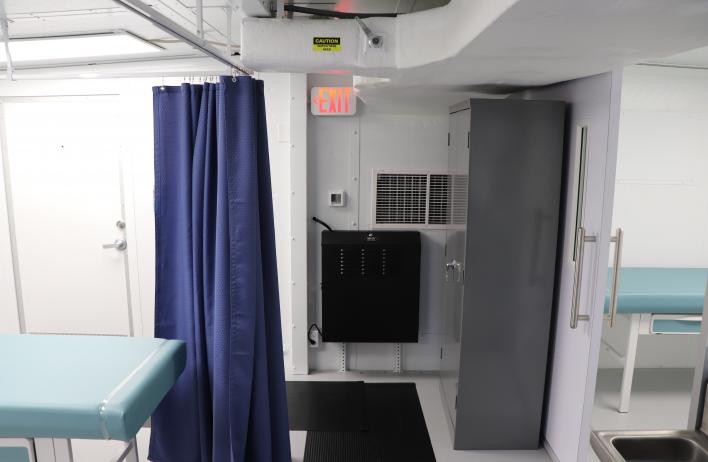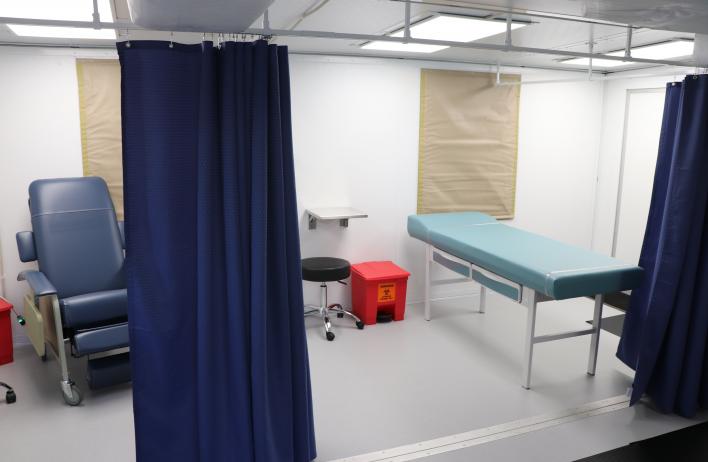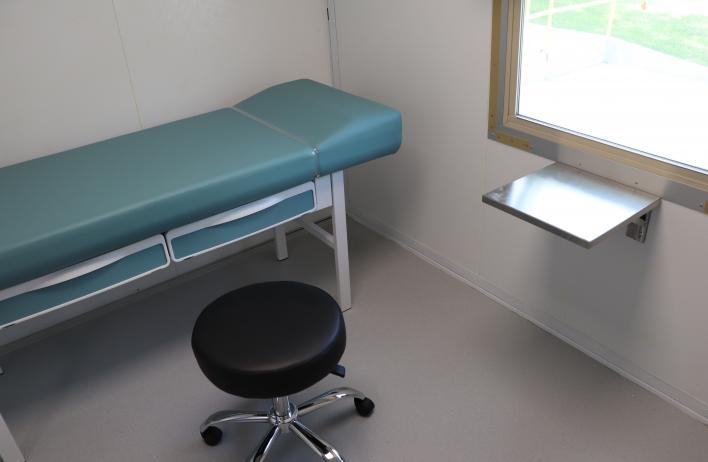 Heading
What is a Smart Pod Deployable Medical Facility?
Content
Designed in the wake of the 2014 Ebola outbreak, the Smart Pod is a deployable field hospital with all of the advantages of a modern hospital. Smart Pods provide a solution for areas of the world that have enormous challenges and limitations in accessing healthcare.
They can serve as primary care clinics, surgery centers, hospitals, and laboratory facilities or be easily and quickly transported anywhere in the world for an immediate response to global disasters.

Each pod can be shipped directly to its destination by boat, truck or air, and assembled in less than five minutes with a team of four. The structures are lightweight and eco-friendly, and can be customized for integration into various cultural communities.
Media Component
Heading
Harris County Precinct 2 Unveils Smart Pod
Content
Harris County Precinct 2 has purchased the first of two SMARTPODS available in the U.S. Known as ACCESS2HEALTH, pods will initially be used for COVID-19 testing. In the future, the pods will be available to treat infectious diseases and other illnesses.
The first SmartPod will be stationed at Northeast Community Center (10918 Bentley St., Houston, TX 77093) in Aldine. The second of the two SmartPod ACCESS2HEALTH units is expected to be stationed at East Harris Activity Center (7340 Spencer Hwy, Pasadena, TX 77505). The mobile clinics, designed and engineered by Baylor College of Medicine with volumetric modeling by engineers from NASA's Johnson Space Center, are an innovative answer to dealing with health care needs in Harris County Precinct 2.
"We are so thrilled to see Precinct 2 lead the way on using our innovative SmartPod in Harris County..."
Heading
How Can Smart Pods Be Used?
Media Component

Credit
TEDx Talks
Content
We've collaborated with experts to provide a health risk management system proven to eliminate 99.7 percent of dangerous pathogens. A tablet-based patient tracking system ensures consistent, reliable care for patients, and culturally-appropriate training content for the healthcare providers. The Smart Pod can be utilized for several medical purposes, including:
Lab/Pharmacy Unit
Public Health Surveillance
Diagnostics, Isolation, and Treatment
Screening
Surgical care
Triage
Clinical Management Unit
Women's Health
Refugee Care
Primary Care
Vaccinations
Media Component
Content
Medical equipment and supplies are shipped in the interior of the unit, which is the footprint of 8' x 20' shipping container. Once the container reaches its destination, it is quickly setup in minutes and expands to over 400 square feet.
Smarter
Equipped with mobile applications for provider education and training
Modifiable for languages and literacy levels
Scanning system for patients and supply tracking
Capable of integration and management of multiple Pods in large-scale epidemics and natural disasters, across multiple sites and countries
Energy Efficient
Built using 100 percent recyclable materials
Air-tight and water-tight for comfortable and energy efficient mobile shelter
Thermal-Core resin to withstand extreme weather conditions, both hot and cold
Faster
Plug-in ready
Deploys in less than five minutes
Only two to four people needed for set up
Lighter
Aluminum interior and exterior
Easily towed with standard vehicles
Can be air lifted to remote locations
Custom features are also available.
Media Component
Heading
Award-Winning Solution
Content
Vulcan Inc.'s Paul G. Allen Ebola Program
Baylor Global Health is one of seven awardees selected from Vulcan Inc.'s Paul G. Allen Ebola Program and one of three awardees to receive funding for emergency infrastructure and logistics; a challenge in any disaster response or infectious disease spread situation.
USAID Ebola Grand Challenge
Baylor Global Health is an awardee of the Ebola Grand Challenge granted by USAID, The White House Office of Science and Technology Policy, the Centers for Disease Control and the U.S. Department of State. From more than 1,600 applications, Baylor Global Health is one of 12 winners selected.