Master
Heading
Raising Awareness of the Potential Harm from Environmental Exposures During Pregnancy
Media Component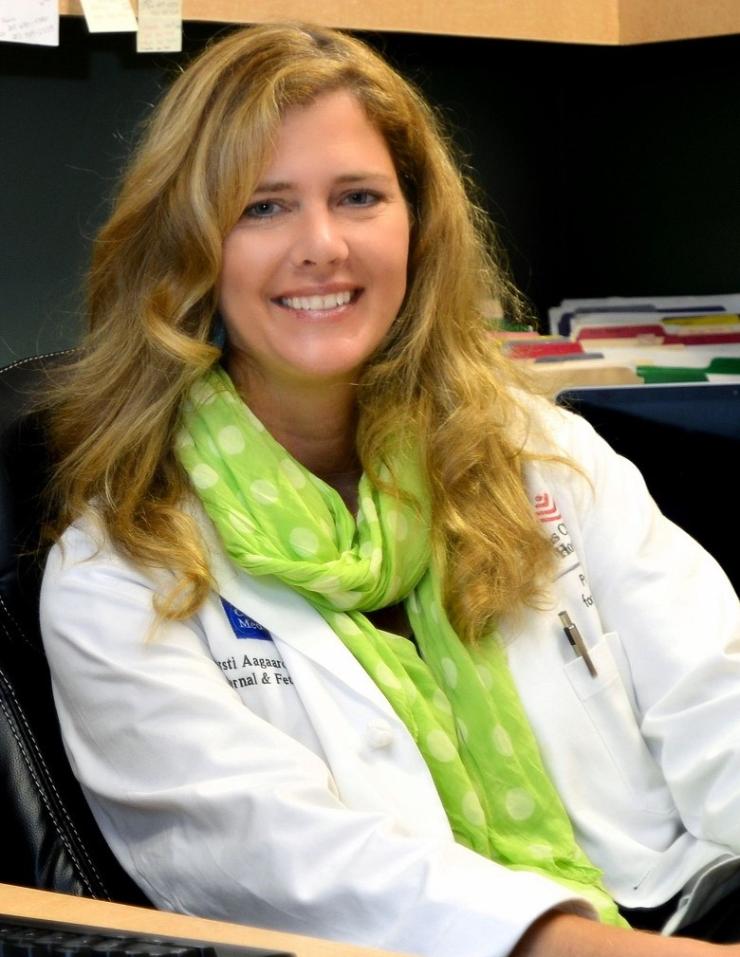 Content
Dr. Kjersti Aagaard received the 2023 Translational Impact Award from the Society of Toxicology for advancing our understanding of how key exposures during pregnancy, including environmental chemicals, impact fetal development and disease later in life.  
The award is presented to a scientist whose research has improved human and/or public health in an area of toxicological concern.
"I am very grateful for this award. It is incredibly meaningful because it raises awareness of the science and clinical issues which accompany environmental health research in pregnancy," said Dr. Aagaard, a maternal-fetal medicine (MFM) specialist and professor and vice chair of research in the department of Obstetrics and Gynecology.  "Our lab is dedicated to understanding what exposures during pregnancy, whether they are environmental chemicals, nutrition, drugs, or maternal comorbidities like diabetes and hypertension, mean for the lifelong health and trajectory of the mother and her child." 
A physician-scientist for now more than two decades, Dr. Aagaard's clinical and translational research interests focus on the role of the microbiome and epigenome in pregnancy and early developmental programming, and understanding the developmental origins of health and disease. Research from her lab has yielded groundbreaking advances in medicine and science. 
"The underlying premise of our work is to understand the molecular mechanisms which we and others have identified as exposure-specific changes to our epigenomes and our microbiomes. Early on, we felt that if we knew what exposures were driving which specific alterations and modifications, then we could use those to predict subsequent changes to our kiddos' metabolism, immunity and development years later. That ability to measure a more proximal event and reliably tie it the onset of a disease like diabetes gives us targets for intervention and disease mitigation. We felt that would really make a difference to both personalized or precision medicine, as well as population health," explained Dr. Aagaard. 
Recently, her team studied the impact of proximity to superfund sites and the links between maternal exposure to polycyclic aromatic hydrocarbons (PAHs) and the risk for preterm birth. "We have some idea of the key regulatory molecules that are altered and changed, and what mechanisms underlie those changes," she said. 
Their research has also raised awareness of environmental justice and how vulnerable communities disproportionately experience environmental chemical exposures, noted Dr. Aagaard. "We do this work out of a love for our field of obstetrical medicine and our passion for discovery science, and a deep shared belief that all of us deserve to live healthy lives." 
"I'm humbled by this toxicology award. And pleased that the world seems to be coming around and caring as much about pregnancy today as I did three decades ago when I first entered this field. The more folks who are interested in the science and medicine of pregnancy, the more likely we are to answer the many questions which really matter to the health and well-being of our world."