Master
Media Component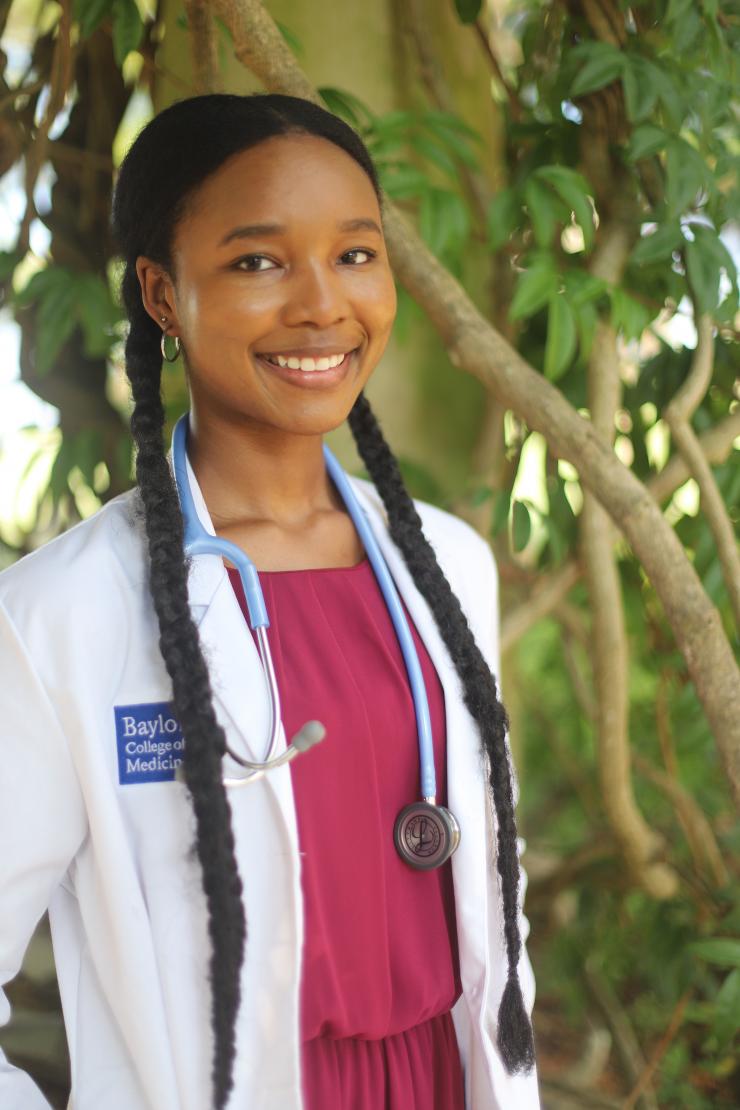 Content
What type of research opportunities did the program offer?
I had the opportunity to be paired with a research fellow and worked closely with her on her work. I along with another TPP scholar and an MS3 were all placed into a "research island" with a clinical fellow. Her research focused on mortality in Sickle Cell Disease, specifically in older adolescents who were transitioning from pediatric to adult care. I aided in writing multiple parts of the paper, which is on its way to being published, and in creating a research poster. This allowed me to gain valuable skills in how to interpret data and how to write scientifically. The poster was presented at the annual Health Equity Research Summit, and it won an award for best poster. 
How did the program help you in the medical school application process?
The Career Development Center was a great resource when I was completing secondary applications. We had weekly didactic lectures from a host of different staff and faculty, including medical school admission committee members and residency program directors. We also had representatives from TMDSAS and AMCAS speak with us about their specific applications. 
The program also encouraged us to do our own research regarding the application process. One of our assignments included researching a medical school, their stats (MCAT scores, average GPA etc.) and their admissions process and then presenting our findings to our classmates. 
The free MCAT prep is a major draw of the program. Kaplan courses were integrated into the program, and we were given free Kaplan MCAT study material. Ideally this helps strengthens applicant's applications by improving their MCAT scores.  
How did the faculty and staff serve as resources for you?
The staff in the program is very supportive. They provide information on webinars and lectures, but they also push you to pursue other opportunities. My cohort still has a GroupMe chat group with all our classmates, and the program director posts about various lectures and webinars we should attend. So even after the program ends, the support continues. 
What did you take away from this program?
I had the opportunity to make connections with Baylor faculty, which was helpful to me when I started here as a first-year medical student. The observership program also allowed me to become familiar with the affiliate hospitals where Baylor students rotate. Getting a glimpse into Baylor before I became a student here was helpful to me personally. For participants in the program overall, the significant take-aways were:
Quality research experience and the strengthening of knowledge of clinical research 
Clinical experience through shadowing
Insight on the medical school admissions process and how to be a good applicant 
MCAT prep