Master
Media Component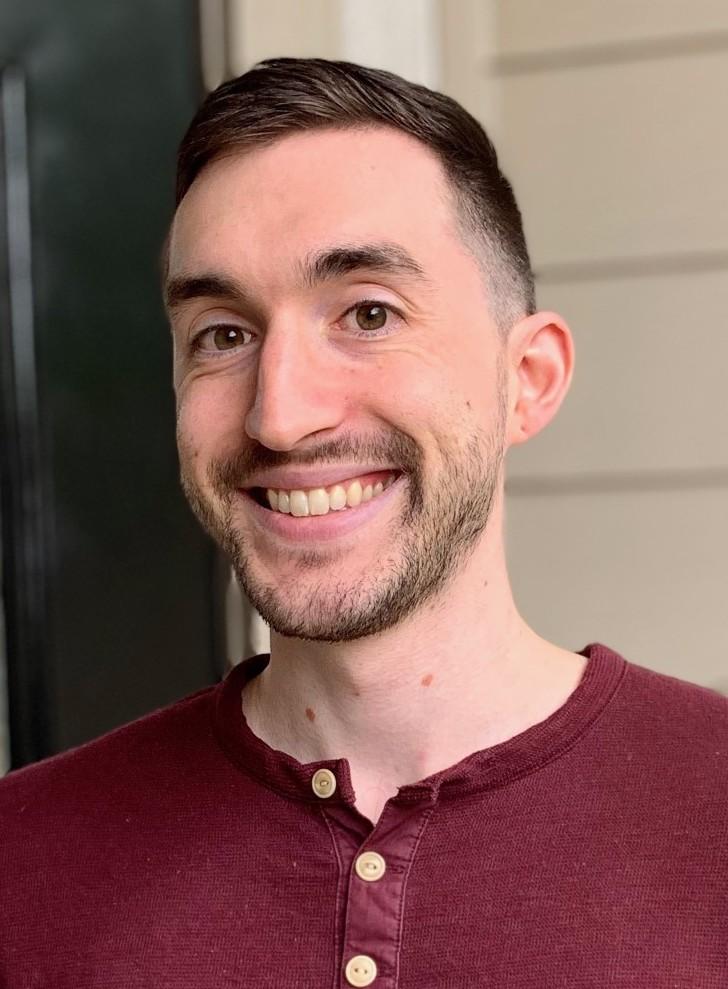 Content
Mentor: Michael Lewis, Ph.D.
Undergraduate major: B.S., Neuroscience
Undergraduate school:  University of Minnesota – Twin Cities
Why Did You Choose BCM?
BCM was an obvious choice for me for several reasons. Its location in the Texas Medical Center, the largest medical complex in the world, offers unparalleled opportunity to interact with numerous clinicians and researchers who are at the top of their respective fields. The ability to collaborate, hear talks from leaders in the field, and access the newest technologies are endless. I was also drawn to the high quality and high impact research at BCM. The research community is interdisciplinary and highly collaborative, which fostered the ideal environment for my Ph.D. experience. Speaking to the faculty and students during my interview process, I found a community dedicated to my success and growth. Both professionally and personally.    
What is Your Research Interest?
I am interested in how heterogeneity and differing cell populations within a tumor promote tumor progression. Specifically, I am interested in a subpopulation of rare but highly tumorigenic cells, referred to as tumor-initiating cells. My work revolves around understanding the role of this subpopulation in metastasis. 
 
Why Did You Choose Your Mentor?
There are many reasons I chose Dr. Michael Lewis as my mentor. Dr. Lewis is a renowned expert in translational breast cancer research, especially in the use of patient-derived xenografts. He also has a great record training students who continue to be successful in their careers. Most importantly, he truly enjoys mentoring and is invested in my scientific and professional development.  
 
What Aspects of Training Has Been Most Influential in Preparing For Your Intended Career?
My interaction within my lab and with my mentor has pushed my scientific thinking while helping me develop technical skills. The collaborative environment here has allowed me to interact with other faculty and students who have diverse research backgrounds and interests. Lastly, the resources at BCM, such as the more than 20 core labs, have given me access to cutting-edge technology.  
 
Did Baylor's Location in the Texas Medical Center Enhance Your Experience?
It definitely has. Top clinicians and researchers come to work or speak in the Texas Medical Center. As a student at BCM, I have access to all the talks, poster sessions, and opportunities to collaborate, which has greatly enhanced my experience. The Texas Medical Center is a bustling hub of medical and research activity unlike anywhere else in the world.
 
What Are Your Career Plans?
I plan to build upon my training at BCM and pursue a post-doc in academia. My ultimate goal is to become an independent investigator studying cancer biology at a research-intensive university.
 
What Do You Enjoy About Living in Houston?
The food scene in Houston is amazing. I enjoy checking out restaurants and trying new cuisines. Any type of food you want can be found in Houston. There are many museums to check out in Houston, many of which are not far from BCM. My favorite is the Museum of Natural Science. When I am up for a drive, there are many great places outside of Houston to get a break from the city including state parks such as Brazos Bend. The Gulf of Mexico is also just a short drive away. 
Coming from the north, I enjoy the weather and being able to wear shorts in December. Housing is more affordable in Houston compared to other big cities. With our stipend, it is easy to afford housing and have money left over to do fun things. Houston also has several sports teams and it is always fun to go to a game!    
 
What Advice Do You Have for Prospective Students?
Graduate school is a time of tremendous professional and personal growth. It is a time to make new friends, establish new collaborations, and find lifelong mentors. Graduate school huge commitment where you definitely want to be happy and supported both in lab and in your personal life. Talk to faculty but most importantly talk to current graduate students! See what they do in their free time and gauge how happy they are, it is usually pretty obvious if someone is unhappy. When you get to graduate school, make sure to pick a mentor and lab you are compatible with. Your experience in the lab can make your graduate school life miserable or the best time of your life. Also, maintain a good work life balance. While it may have stressful moments, graduate school is supposed to be fun!