Master
Media Component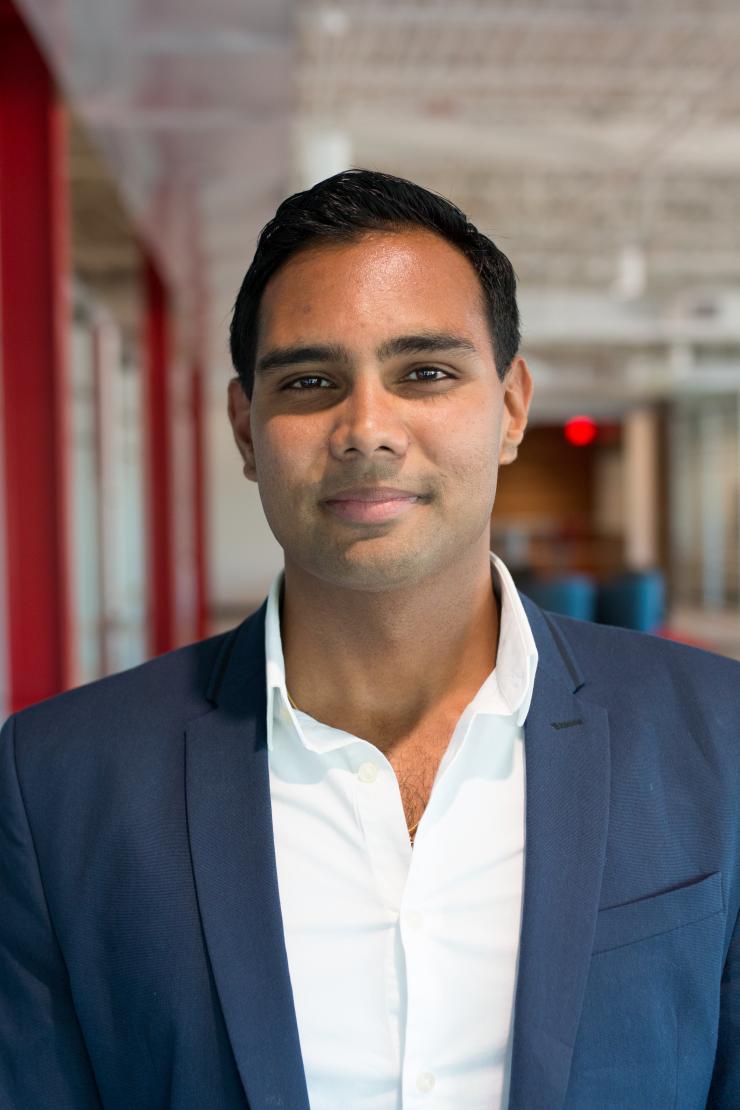 Content
Mentor: Margaret (Peggy) Goodell, Ph.D.
Undergraduate major: Biomedical Sciences
Undergraduate school: York University
Why did you choose BCM?
BCM was a clear choice because of the vast array of accomplished researchers in a multitude of scientific backgrounds. Not only did this allow me to experience different fields, but also helped create a multidisciplinary Ph.D. experience. My curiosity for stem cell development was realized under the tutelage of Dr. Peggy Goodell in the Stem Cell and Regenerative Medicine Center.
What is Your Research Interest?
My work involves understanding the role of DNMT3A in hematopoietic stem cells and how different mutations in DNMT3A impact blood development to cause hematological malignancies such as myelodysplastic syndromes (MDS) and acute myeloid leukemia (AML).
Why did you choose your mentor?
Dr. Peggy Goodell is world-renowned stem cell biologist who has re-shaped our understanding of epigenetics and hematopoietic stem cell biology. Beyond being a great scientist, her highly successful mentoring record and proven leadership skills as the director of the Stem Cell and Regenerative Medicine Center make her an exemplary role model for any aspiring scientist.
How does Baylor's location in the Texas Medical Center enhance your training and research?
The Texas Medical Center speaks for itself. BCM has uniquely placed itself as a leader in biomedical sciences within the largest medical center in the world. The ability to walk across the street to MD Anderson, Methodist, or UT Health fosters an enriching and collaborative environment for training. Beyond research, trainees have the opportunity to learn and experience different careers that they can pursue after their Ph.D. at events such as the annual Presidential Career Symposium.
What activities are you involved with at the College?
Board member, Baylor College of Medicine Student Alumni Ambassador Board Board member
Baylor College of Medicine Student Disability Committee
Graduate Student Council – IMBS program Representation
Graduate School Central Admissions Committee – Graduate Student Representative
What are your career plans?
I will build upon my training at BCM and continue my journey towards becoming an independent investigator in the field of hematology. In addition, I aim to bridge the gap between science and business to bring truly transformative medical products for chronic diseases to every household.
What do you enjoy most about living in Houston?
Houston offers all the great amenities of a big city for a fraction of the cost. As someone from the North, I was pleasantly surprised when I could be involved in outdoor sports during the middle of December. Recently, Houston has also become a culinary heaven so for all those food enthusiasts out there, this is the place to be! Let's not forget our championship winning teams!
What advice do you have for prospective students?
BCM and TMC are at the cusp of a massive scientific transformation. With new partnerships being fostered every day, Houston is continuing to promote awe-inspiring medical innovation. The Ph.D. experience is what you make it out to be. I urge you to look towards an environment, such as at BCM, that can provide you comprehensive training and broaden your professional network through which you can make a difference in the world.
Awards:
American Federation of Aging Research Scholarship
National Institute of Health F31 Fellowship – Dean's award of Excellence
National Institute of Health T32 Training Grant
Plenary Session speaker at the American Society of Hematology (top 6 out of around 3500 abstracts presented to greater than 20,000 basic and clinical scientists and doctors)
Abstract Achievement award American Society of Hematology (ASH) annual meeting