Master
Heading
Ping Pong Tournament
Media Component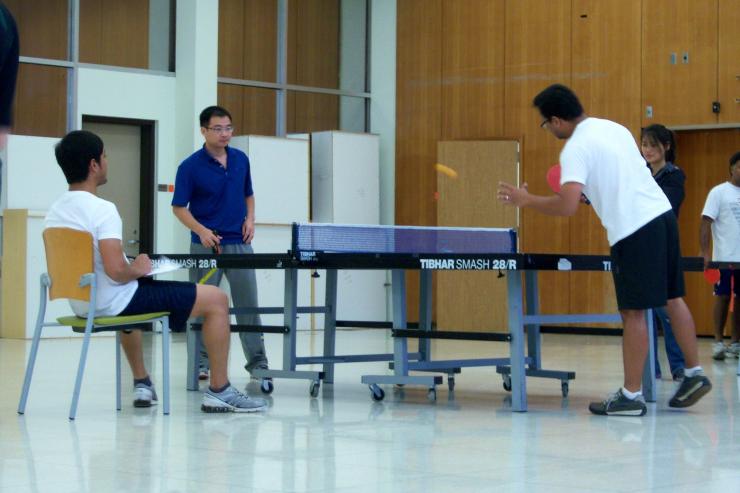 Content
Individuals and teams from the entire Texas Medical Center participated in the first table tennis tournament jointly sponsored by AGSD and the Indian Students and Scholars Association in November, 2013. Fierce competition for the title of singles or doubles champion took place over two days in Rayzor lounge. The tournament was a huge success and both organizations have agreed to make it an annual event.
Heading
Pumpkin Carving Contest
Media Component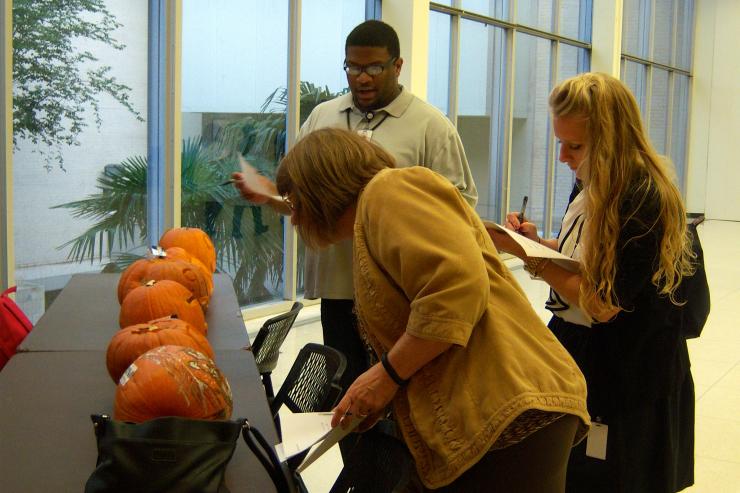 Content
Students, post-docs, and lab teams competed for the top prize in the 3rd annual AGSD pumpkin carving competition. Despite poor weather conditions, contestants wowed judges Dr. Nancy Weigel, Emily Legler, and Nelson Hawkins with their creative pumpkin designs. Thanks to all who participated and congratulations to our winners!
Heading
AGSD Annual Multicultural Potluck
Media Component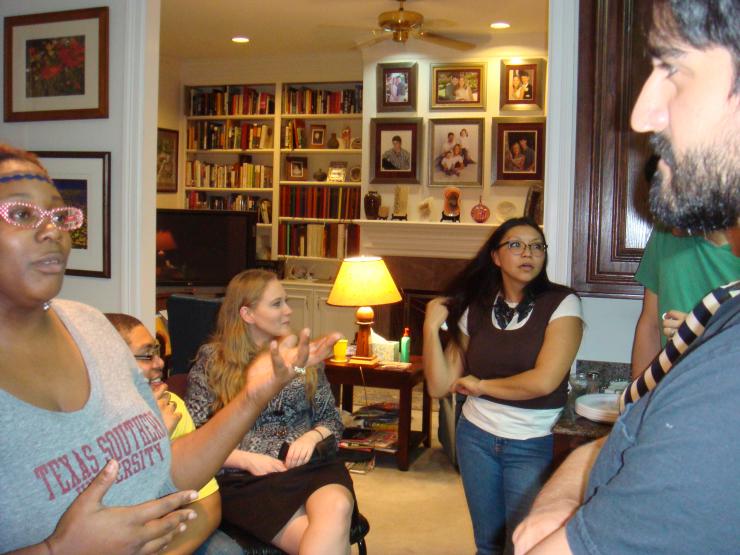 Content
Students and Post-docs gather at the Sr. Associate Dean's House and bring dishes from their home country. While at the event, everyone plays games, tells multicultural stories, and celebrates the uniqueness of others.
Heading
Cookout with BCM SMART students
Media Component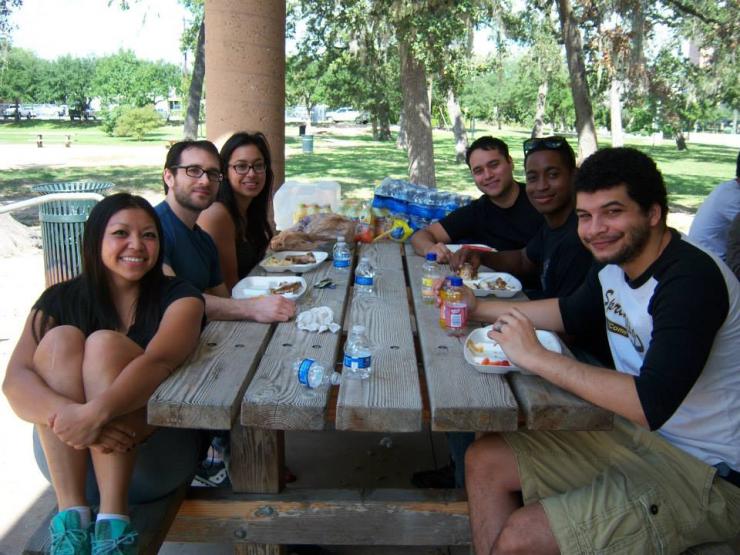 Content
In early October, AGSD members join with the BCM SMART NIH post-bac students and senior graduate students in the area and help them with their graduate school applications. While at the cookout, students and graduate students enjoy a variety of multicultural foods.