Master
Media Component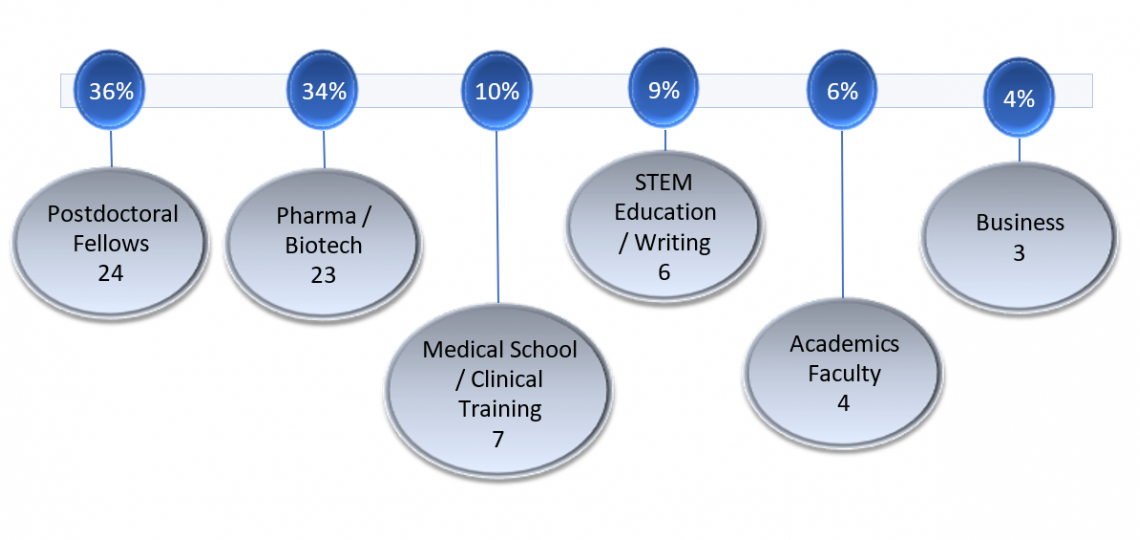 Heading
Alumni Highlights
Content
Our alumni have been appointed to leadership positions in academia and industry across the country.
Their accomplishments include (but are not limited to): faculty positions at Baylor College of Medicine, Duke University, Harvard University, Houston Baptist University, Johns Hopkins University, UT Southwestern Medical School, the Universities of Kentucky, Maryland, Pennsylvania, Puerto Rico, and Utah, as well as Stanford University and Yale University.
They are also employed at biotechnology or pharmaceutical firms in Alabama, Arizona, California, Kentucky, New Jersey, Texas, Virginia, and Washington. We even have students studying science public policy at the State Department, students working in patents, technology transfer, and grants manager. One of our alumni is now a program director at the National Human Genome Research Institute.