Master
Media Component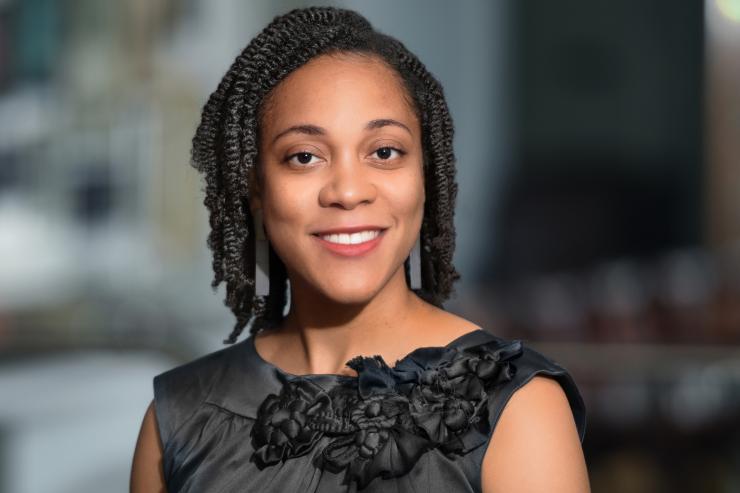 Content
What type of research opportunities did the program offer?
I was able to participate in several research projects during my time in this program. First, because the program focuses on addressing health disparities in medicine, I researched how food inequality impacts health. Another research project I took part in looked at pregnancy and appendicitis to learn current socio-demographics and maternal mortality rates in this population. The statistics team taught me how to interpret the data and guided me throughout the writing process. I have published two papers as a part of this research. 
How did the program help you in the medical school application process? 
The interview preparation was extremely beneficial. I was able to get real-time feedback through mock interviews and was able to polish my interview skills while still being able to tell my personal story. 
How did the faculty and staff serve as resources for you?
The faculty and staff are passionate and energetic. They were intentional in the planning of this program. They are committed to the cause of diversifying medicine and are available to answer your questions. Additionally, they are knowledgeable and able to advise you throughout the medical school application process. They supported my scholarship application with letters of recommendation. Finally, they connected me with several mentors who work in branches of medicine that I find interesting. You know that they are rooting for you!  
What did you take away from this program? 
I learned about the Health Services Collegiate Program offered through the U.S. Military, which provides financial aid to students who are pursuing a career in the health professions. I have since joined the Navy as a part of the aforementioned program. I also was able to focus on learning how to be a leader in medicine. The program helps you learn to think critically about problems in medicine and about teamwork, all through the lens of equity and inclusion. To this day, I am still connected with the faculty directors from the program. I have benefited bountifully as a result of this program.