Master
Media Component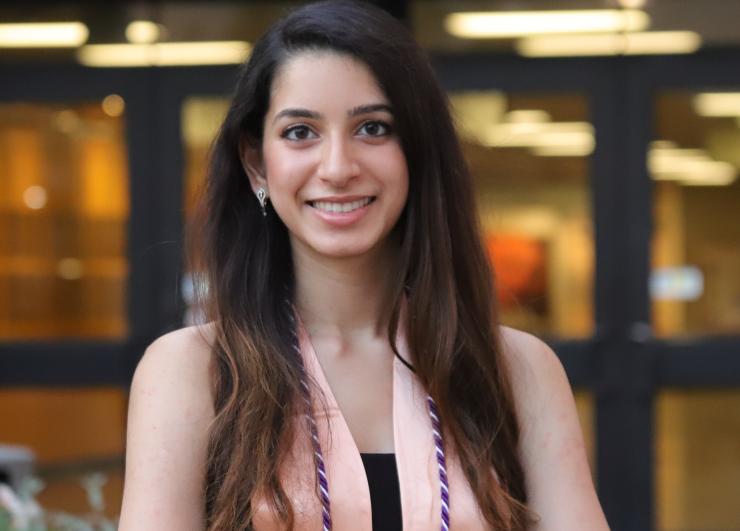 Content
What type of research opportunities did the program offer?
I have had opportunities to be involved in both health equity research and translational research. In lieu of MCAT training, I helped co-author a paper that is on its way to being published. Currently, I am pursuing research at Texas Children's Hospital, working on the molecular screening, pathogenesis and genome sequencing of mosquitoes with dengue virus. I have learned so much from working with the research technicians and pediatric residents in our lab.
How did the program help you in the medical school application process?
I was able to strengthen my writing and interview skills significantly through the career coaching and interview preparation resources that were offered. Furthermore, the rigor of graduate-level science coursework helped me develop as a better student and prepare myself with the fundamentals for what is to come in medical school. The program faculty also served as great mentors for me, helping me gain confidence and improve my performance in my medical school interviews. 
How did the faculty and staff serve as resources for you?
I found that course professors were student-centered and truly willing to help us succeed. I also received a lot of guidance for medical school applications and research through our faculty. Through the Academic Success Center, I took advantage of one-on-one sessions where I developed better study and organizational strategies. 
What did you take away from this program?
This program allowed me to increase my proficiency in highly rigorous science coursework while providing me opportunities to pursue meaningful research or shadowing. I have improved my study skills through mentorship and advising, which will also serve me well in medical school. Having opportunities to continue volunteering in my community, whether tutoring math or working at a free medical clinic, also has been a highlight of the program.