Master
Content
The Family Medicine Interest Group strives to unite students interested in family medicine and primary care and provides them with service and research opportunities. We seek to promote family medicine on campus by educating our peers on the importance, scope and possibilities of this fulfilling field. The FMIG also collaborates with local family medicine physicians and leaders to teach medical students about the specialty.
Media Component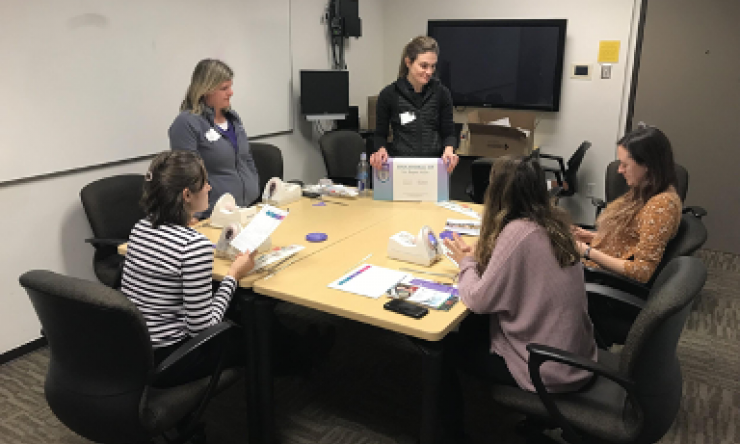 Heading
Annual Procedures Workshop
Content
FMIG students get hands-on experience with common procedures performed by family physicians, including suturing, IUD insertion, circumcision and ultrasound imaging.
Media Component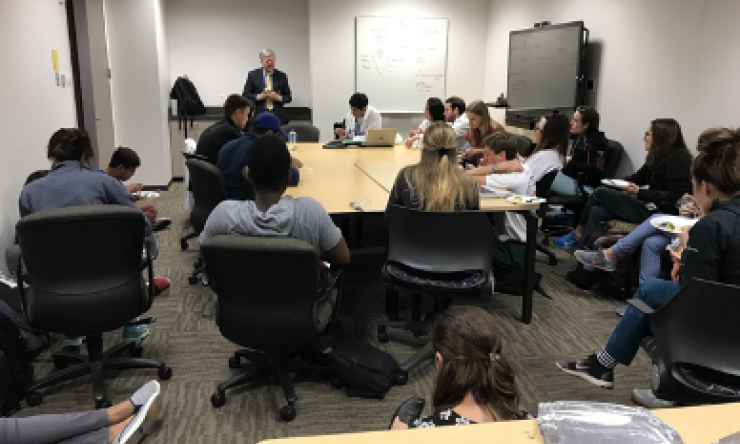 Heading
Monthly Lecture Series
Content
FMIG hosts speakers on a variety of topics, such as Introduction to Family Medicine, Sports Medicine and Family Career Paths. Pictured here is Dr. Stephen Spann, founding dean of UH College of Medicine and former chair of Baylor's Department of Family & Community Medicine, discussing Global Health and Family Medicine.
Heading
Pre-clinical Elective
Content
MEFAM 409, Longitudinal Community Medicine & Primary Care, is an elective that provides greater exposure to the role of continuity and community advocacy in patient-physician relationships. This elective pairs each student with a patient to follow over the course of the semester and also provides opportunities for community advocacy, one of the core values of family medicine. It is offered during fall of the MS2 year.
Heading
Clinical Elective
Content
MEFAM 200, Procedures in Primary Care, gives students an opportunity to learn about various office-based procedures done by a family physician in primary care settings. They will have an opportunity to get hands-on experience to assist and perform these procedures under faculty supervision.
Content
Become an American Academy of Family Physicians member - it's free!
Attend the AAFP National Conference of Family Medicine Residents & Medical Students - held annually in late July/early August, it's a must-attend event for medical students interested in family medicine. At this event, you will learn from diverse physician leaders about the wide-ranging possibilities in this field, as well as explore the expo hall featuring more than 350 family medicine residency programs. The Texas Academy of Family Physicians provides financial support for Baylor students every year to attend, and there are additional scholarships provided by the AAFP. Contact us if you would like to learn more!
Texas Family Medicine Preceptorship Program - The TFMPP matches first- or second-year students enrolled in a Texas medical school with an experienced and skilled family physician for a two- to four-week period to help them gain real-life experience in a community setting. By participating in the preceptorship program, students will have the unique opportunity to explore what it means to be a family physician.
Heading
Scholarship Opportunities