Master
Media Component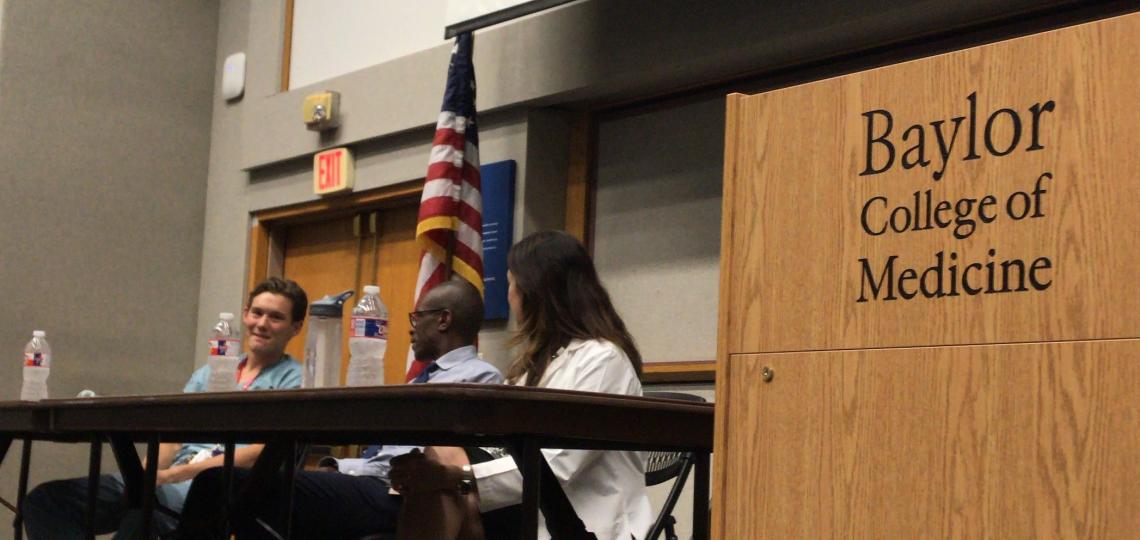 Content
Dr. Andrew Dailey Schwartz, Dr. Jean Raphael, and Dr. Michelle Ludwig at the 2018 MD/MPH Physician Panel.
Content
The Public Health Interest Group aims to cultivate students' interest in public health, connect students interested in public health with each other, help them learn about the interface between public health and the practice of medicine, and allow them opportunities create tangible change in the greater Houston community.
We seek to carry out these goals by hosting events where students can learn about topics such as health literacy, immigrant health issues, how problems with transportation can affect a patient's health, and more! As a new organization, we are working toward implementing public health projects and volunteer opportunities that will benefit vulnerable populations in Houston. Any student can join our group, and we look forward to learning more about public health principles with you and working with you to make an impact in our community.