Master
Media Component
Heading
CNRC Member Highlights
Content
Teresia O'Connor, M.D., MPH was elected to the Society of Pediatric Research Council from the specialty area of Public Health and Epidemiology. She will serve on the council for a three-year term beginning June 1, 2022.
Margaret Raber, DR.P.H., M.P.H received the BCM Pediatric Pilot Award for the study "Project LAUNCH: the development of a skill-based, digital nutrition program to launch low-income high-schoolers into healthy adulthood". During this one-year project, Dr. Raber will work with Texas Children's faculty from the Mobile Clinic Program (Sanghamitra Misra, M.D., and Cassandra Duran, DNP, RN) to engage students and staff from a local charter school in the development of an online nutrition education program.
Erica Soltero, Ph.D. was selected as a fellow to the Obesity Health Disparities- PRIDE (Programs to Increase Diversity Among Individuals Engage in Health-Related Research) training program funded by the National Heart, Lung, and Blood Institute. The goal of this two-year program is to provide early-career faculty with mentorship, training, and funding opportunities to establish independence in a research area that addresses obesity disparities.
Heading
Send Us Your CNRC News!
Terms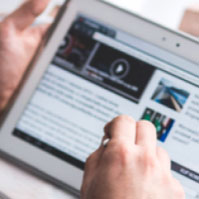 Item Definition
CNRC investigators may request to post their professional news items by e-mailing the CNRC Website Committee via Adam Gillum. Requests will be reviewed and investigators will be provided additional instructions.