Master
Media Component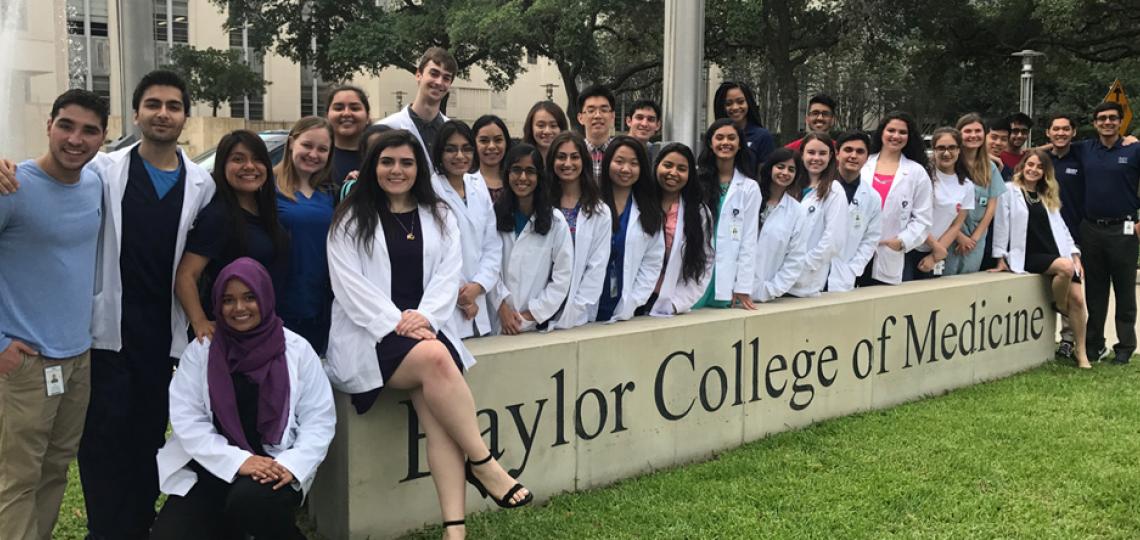 Content
Twenty-five "JAMPers" gathered at the front of Baylor during their first summer internship. The students came from universities across the state of Texas.
Heading
Helping Texas Students Achieve Medical School Dreams
Content
The Joint Admission Medical Program (JAMP) is a special program created by the Texas Legislature to support and encourage highly qualified, economically disadvantaged Texas resident students pursuing a medical education.
Funded through the Texas Higher Education Coordinating Board, JAMP is a unique partnership between all nine Texas medical schools and 67 public and private four-year undergraduate institutions. For example, the students in the image above came from universities across the state: Abilene Christian University, Angelo State University, Houston Baptist University, Lamar University, Rice University, Saint Mary's University, Sam Houston State University, Southwestern Adventist University, Texas A&M University, Texas Tech University, The University of Texas (Arlington, Austin, Dallas, El Paso, San Antonio, Permian Basin, Rio Grande Valley), Trinity University, University of Houston (Main Campus, Downtown), University of Mary Hardin-Baylor, University of North Texas, and West Texas A&M University,
Since 2003, JAMP has been helping Texas students achieve their dreams with guaranteed admission to one of the state's nine medical schools, financial, and academic support to help them get there, and access to resources that allow them to excel.
Support through undergraduate scholarships and summer stipends
Placement into JAMP Summer Internship experiences
Hands-on experience through clinical enrichment opportunities
Comprehensive, multi-phase MCAT preparation program
Personal and professional development through dedicated mentoring
Guaranteed admission to a participating Texas medical school if all criteria are met
Scholarships to attend medical school
Joint Admission Medical Program