Master
Heading
The Baylor Experience
Content
Mission: Baylor College of Medicine School of Medicine develops diverse, compassionate physician leaders and educators who provide expert patient-centered care to diverse populations, supported by evidence based practice and scientific innovation.
Vision: Baylor College of Medicine School of Medicine serves as a model for innovation and excellence in medical education pedagogy.
Through personalization of training, we empower our learners and faculty to: 
Care for a diverse community of patients
Educate the next generation of physician leaders
Pursue scientific discovery
View our Information For Applicants Booklet
Heading
The Baylor Clinical Experience
Content
Clinical experiences are critical to the education and, ultimately, the career you want. Our location in the world's largest medical complex and affiliations with renowned hospitals and clinics as well as additional training sites throughout Texas ensure that our students, residents and fellows are exposed to patients with a range of health issues in persons of all ages and socioeconomic strata.
Explore Our Affiliated Hospitals
Heading
Baylor by the Numbers
Content
The U.S. News & World Report Short List cites Baylor as the least expensive private medical school.
The School of Medicine is ranked 16 in the nation for primary care and 22 for research.
The College is ranked 20 in the nation and 1 in Texas in funding from the National Institutes of Health.
Baylor ranks in the top 20 worldwide for Molecular Biology & Genetics on the 2022 U.S. News & World Report Best Global Universities list.
View Rankings
Media Component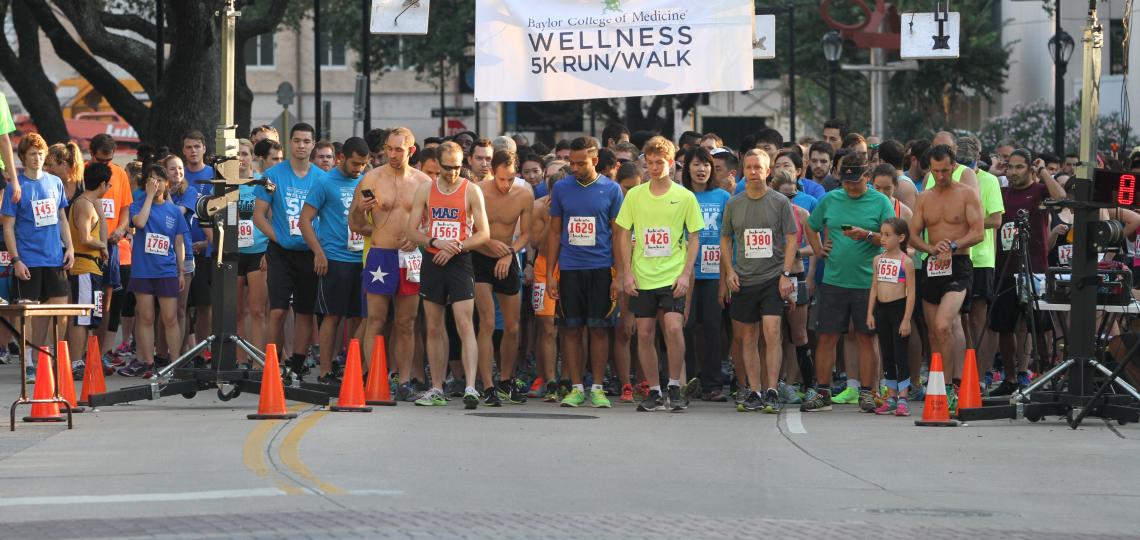 Content
Maintaining your physical and mental wellbeing throughout your training is essential to your success. Our student wellness and resident/fellow wellness programs are designed to support you at every step of your journey.
Baylor has a great academic reputation, but the culture is what hooked me. It's a place where collaboration is more than a buzzword, and every level of the institution places a high value on education and opportunities for students.
Heading
2023 Commencement
Content
Baylor College of Medicine celebrated the graduating class of 2023, which included 172 students from the School of Medicine, 88 graduates from the Graduate School of Biomedical Sciences and nine students from the Genetic Counseling Program in the School of Health Professions.
View Article
Content
Fourth-year medical students at Baylor College of Medicine today learned where they will continue their medical training. This event marks the culmination of the annual National Resident Matching Program that pairs fourth-year medical students with residency programs throughout the nation.
View Article
Heading
Growing Up Baylor: Dr. Felicia Skelton-Dudley
Content
Dr. Felicia Skelton-Dudley, assistant professor of physical medicine and rehabilitation at Baylor, shares how training and working at Baylor has impacted her life and career.
View Article
Media Component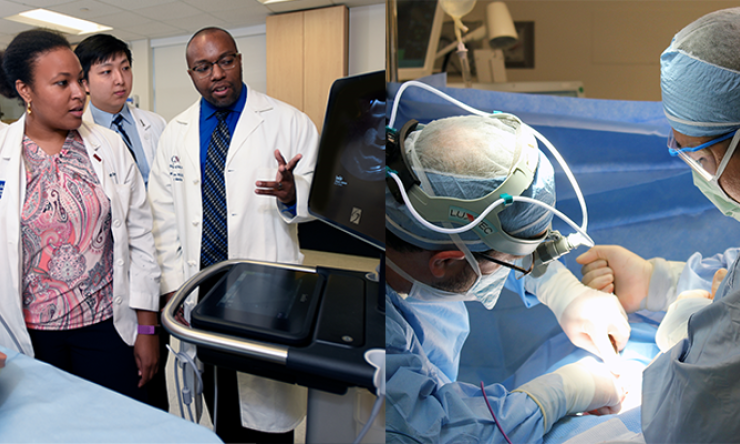 Heading
Keep Up-to-Date with the Baylor Blog Network
Content
Baylor College of Medicine is accredited by the Southern Association of Colleges and Schools Commission on Colleges (SACSCOC) to award masters and doctorate degrees. Questions about the accreditation of Baylor College of Medicine may be directed in writing to the Southern Association of Colleges and Schools Commission on Colleges at 1866 Southern Lane, Decatur, GA 30033-4097, by calling (404) 679-4500, or by using information available on SACSCOC's website (www.sacscoc.org).
Content
Baylor College of Medicine is a tobacco-free campus.