Master
Description
The Education Cores of the Office of the Provost are committed to a collaborative partnership with our academic community to inspire transformational excellence across our learning health system. As best-practice leaders, we are driven by outcomes and provide consultative expertise and synergistic services across all missions.
We aspire to enrich the experience of learners, educators and faculty. To do this we: 
Promote cross-mission synergy, new ideas and innovation
Stimulate an intellectual hub to support scholarly productivity
Encourage thought, dialogue, and action as stewards of excellence
Use data to drive improvement and resource efficiency
Cultivate a sustainable impact across the educational continuum
Terms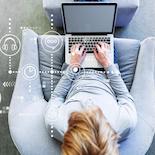 Interactive Delivery and Innovative Instruction
Item Definition
The Interactive Delivery and Innovative Instruction Core develops multimodal initiatives that support various delivery modes of educational experiences in a variety of settings, including online, synchronous distance education, hybrid or blended experiences, competency-based and face-to-face.

Simulation
Item Definition
The Simulation Core uses state-of-the-art simulation devices, exceptional standardized patients, and authentic settings to engage learners in purposeful practice essential to becoming clinical practitioners able to deliver superior, patient-centered care.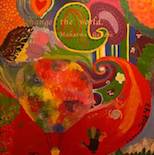 Item Definition
Anatomy, the study of the human body, is vital to medical education. Whole body donors are our silent teachers; a noble and humanitarian gesture for which we are deeply grateful.