Master
Media Component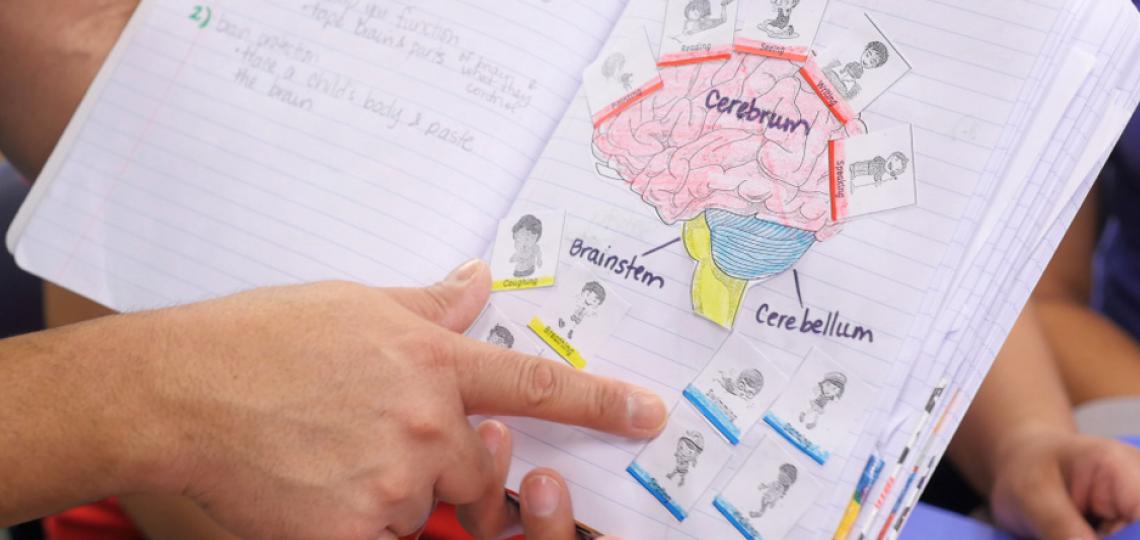 Content
Example of a student's work from an activity found in Baylor's K–1: The Senses Teacher's Guide.
Heading
Curriculum Materials
Content
BioEd teacher resources and materials from the Center for Educational Outreach at Baylor College of Medicine offer an integrated approach to science, technology, engineering and mathematics. Many activities span a broad range of medicine and science areas, including biology and life science, genetics, microbiology, neuroscience, physical science, space science, space life science, and human health in relation to environmental science. All units are aligned with National Science Education and National Health Education Standards.
Each teacher's guide has been designed to be used as a complete, stand-alone curriculum resource. But some units also are comprised of integrated components with student storybooks, magazines, and reading/language arts and mathematics worksheets. These may be used at the teacher' discretion to enhance students' learning experiences. In addition, several units geared for middle school students have been successfully used with upper elementary students, and even with high school students. These have been noted as such in the description for each unit.