Master
Media Component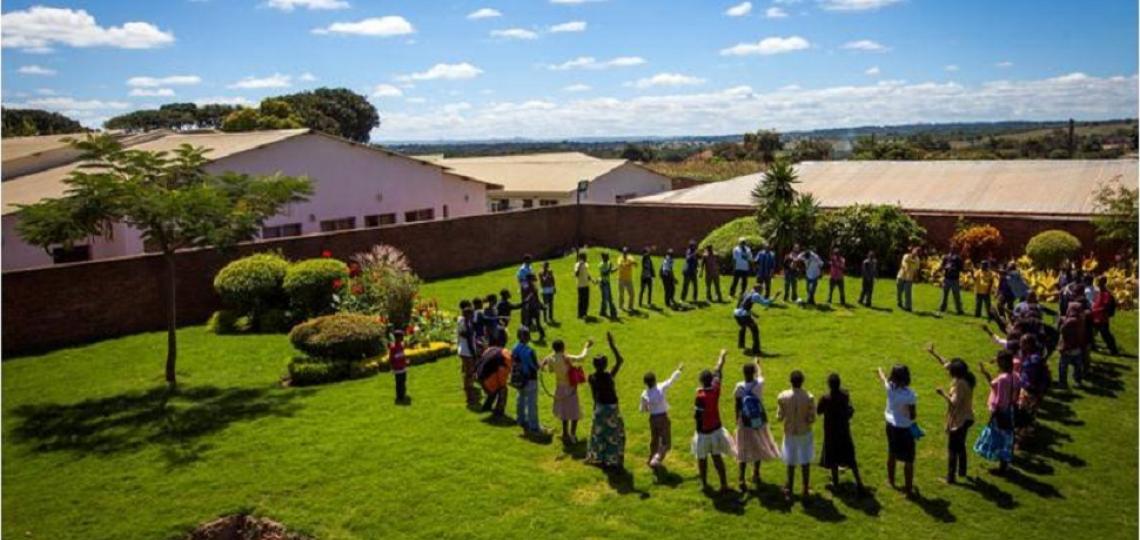 Content
The Baylor COE in Mbeya, Tanzania has been a medical home for HIV-infected children, adolescents, and their families since opening its doors in 2011, caring for over 5,000 HIV-infected and affected children in the Southern Highlands Zone of Tanzania. In late 2011, the Mbeya COE became a nationally-recognized pediatric TB center of excellence, offering comprehensive pediatric TB diagnostics, treatment, prevention, and care on site at the Mbeya COE. Our Tanzanian field team diagnoses and manages over 100 cases of childhood TB each year (approximately 20 percent of which are bacteriologically confirmed TB; and 60 percent are HIV-coinfected) and has provided nearly 1,000 children and adolescents with IPT. In 2018, the Mbeya COE became a designated pediatric MDR-TB treatment site, capable of initiating MDR-TB treatment and providing MDR-TB follow up for stable pediatric MDR-TB patients in Mbeya.
The program has a dedicated partnership with the adjacent National Institute of Medical Research-Mbeya Medical Research Centre(NIMR-MMRC) program and NIMR-MMRC lab, which includes a state-of-the-art TB lab offering qPCR, fully equipped BSL 3 laboratory and capacity to complete liquid (MGIT) culture, DST, LPA, LAM, Xpert, ZN and Light Microscopy, as well as QFT for detection of LTBI. Partnership with the NIMR-MMRC TB lab ensures that high quality TB diagnostic tests can be performed on site with rapid turnaround time for COE patients. The NIMR-MMRC partnership has also allowed for implementation of high quality TB clinical research, as well as pilot research studies on the performance of novel stool and blood diagnostic tests for TB in children. The research efforts have resulted in published manuscripts and multiple abstracts presented at TB conferences in Tanzania and internationally.
In addition to offering high quality TB care and treatment, and participating in TB research, the Mbeya COE TB program also provide technical support and guidance to Tanzania's National TB/Leprosy Program. The TB focal group has been involved in reviewing, writing, and updating national pediatric TB guidelines since 2011, as well as pediatric TB curriculums, teaching materials, and job aids. The Mbeya COE also has staff on the Tanzania's pediatric TB treatment working group and are involved at all levels of childhood TB efforts in the country. Furthermore, the Mbeya COE partners with the NLTP on capacity building and is a practicum site for pediatric TB training, mentorship, sputum induction courses, didactics, and other TB capacity building efforts. USAID Tanzania has also recognized Baylor Tanzania's pediatric TB efforts and supports the program with additional TB-dedicated funding to scale up our TB prevention, case-finding, diagnostic, and treatment efforts.