Master
Media Component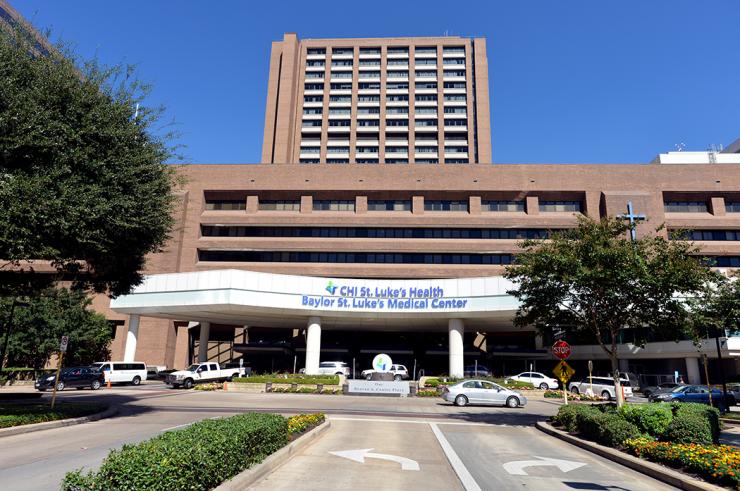 Content
Baylor St. Luke's Medical Center is jointly owned by Baylor College of Medicine and CommonSpirit Health and is part of the CHI St. Luke's Health System. In addition to the current 850-bed hospital, construction is under way on a second bed tower at the new facility on the McNair Campus in the Texas Medical Center. In the coming years, all inpatient services will transition to Baylor St. Luke's Medical Center – McNair Campus.
Healthcare
The medical staff at Baylor St. Luke's includes full-time Baylor faculty members and advanced practice providers, as well as community physicians. Their excellence in patient care has earned the hospital recognition in a number of specialties.
In the 2020-2021 U.S. News & World Report "America's Best Hospitals" survey, Baylor St. Luke's ranked nationally in five adult specialties: Cardiology & Heart Surgery, Neurology & Neurosurgery, Gastroenterology & GI Surgery, Cancer and - for the first time - Geriatrics. It received High Performing ratings in three specialties: Nephrology, Pulmonology & Lung Surgery and Urology, as well as in eight procedures and conditions: Abdominal Aortic Aneurysm Repair, Aortic Valve Surgery, Chronic Obstruction Pulmonary Disease, Colon Cancer Surgery, Heart Bypass Surgery, Heart Failure, Lung Cancer Surgery and Transcatheter Aortic Valve Replacement. These rankings are based on critical health elements, including patient survival and safety, hospital reputation, and care-related factors surveyed in nearly 5,000 hospital nationwide.
The hospital was the first facility in Texas and the Southwest designated a Magnet hospital for Nursing Excellence by the American Nurses Credentialing Center, receiving the award four consecutive times. Baylor St. Luke's also has three community emergency centers offering adult and pediatric care for the Greater Houston area.
Education
Rotations at Baylor St. Luke's Medical Center provide extensive opportunities for medical and health professions students to work with its physician-educators in highly regarded programs. 
The hospital has the largest cardiac catheterization laboratory in the world with more than 10,000 diagnostic and therapeutic procedures performed each year. The Transplant Center, one of the largest in the world, has performed more than 1,450 heart transplantations since 1975. Advanced treatment programs are available in orthopedics, oncology, urology, digestive disorders and neurosciences. Baylor trainees also gain experience within the internationally recognized liver transplant team.
Physician assistant students conduct general surgery rotations at Baylor St. Luke's and nurse anesthesia students gain experience in pediatric, neurosurgical, and outpatient anesthesia as well as other specialties at Baylor St. Luke's.
Research
Baylor physicians conduct research at Baylor St. Luke's Medical Center, including clinical trials to test whether a new drug, new prevention strategy, or new screening test is safe and effective in people. This may provide patients with early access to experimental treatments and other resources. The College's partnership with CommonSpirit Health, which has more than 700 care sites and 142 hospitals in 21 states, provides researchers access to extensive clinical data warehouses.