Master
Media Component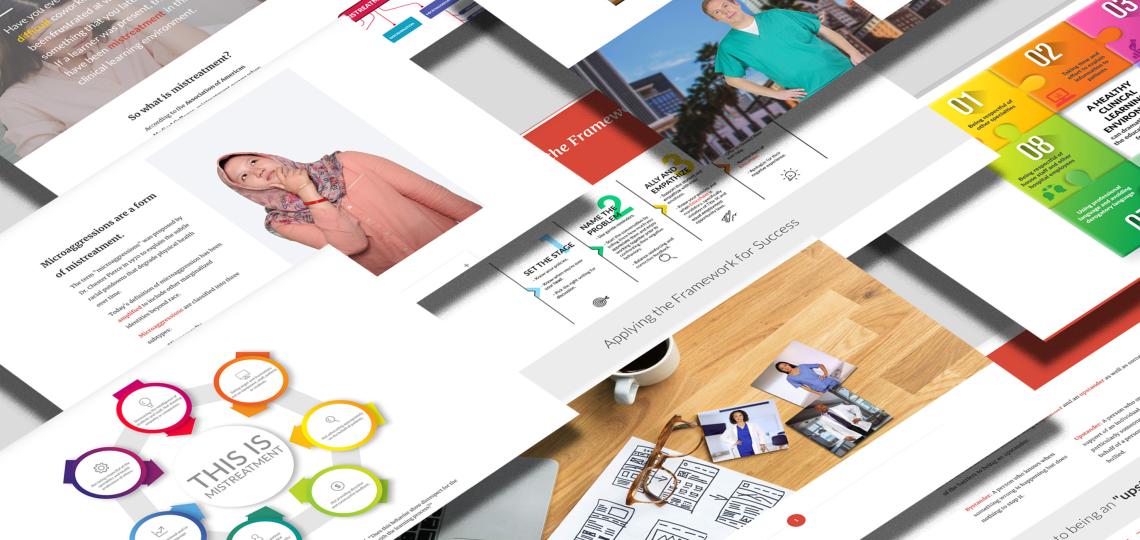 Heading
eLearning Course Development
Content
Applying for a grant, and seeking elearning course design and development assistance?
Have a major program initiative that supports curriculum and/or course work?
The Center for Teaching and eLearning offers assistance with the design and development of major elearning projects in support of programs and departments. Please complete the project request form below. Upon completion and the review process, we'll contact you to discuss your project in more depth.
Project Request Form
Content
| Project Title | Project Type and Description | Sponsoring Department |
| --- | --- | --- |
| Next-Generation Sequencing Course - Advanced Technology Core | Consulting: Instructional Design/ elearning Development  | Advanced Technology Core |
| School of Medicine Curriculum Management Evaluation Process | Consulting: Needs Assessment / Process Management/ Curriculum | School of Medicine |
| Department of Education and Innovative Technology Learning Management System Evaluation & Selection Process | Consulting: Needs Assessment / Process Management | Department of Education, Information and Technology |
| School of Medicine New Course Director's Orientation Elearning Course | elearning Design and Development | School of Medicine |
| Microaggression's and Mistreatment eLearning Course | elearning Design and Development | School of Medicine |
| JEDI eLearning Course | elearning Design and Development | School of Medicine |
| Department of Education and Innovative Technology Basic Educator's Certificate Course | elearning Design and Development | Department of Education, Information and Technology |
Content
| Project Name | Project Type & Description |
| --- | --- |
| Inclusive Excellence | Virtual Research Symposium |
| Improving Your Feedback: Baylor College of Medicine Faculty Feedback Module | elearning Design and Development |
| Henry J.N. Taub & James K. Alexander Medical Student Research Symposium 2021 | Virtual Research Symposium |
| Annual Academy of Distinguished Educators Showcase of Educational Scholarship 2021 | Virtual Research Symposium |
| Blackboard Course Template Design Project | elearning Design and Development |
| GCP Student Poster Colloquium | Virtual Research Symposium |
| Department of Medicine Housestaff Virtual Research Symposium | Virtual Research Symposium |
| Distance Learning Primer – eLearning Course | elearning Design and Development |
| GSBS Individual Development Plan – Digital Faculty Development Guide | elearning Design and Development |
| GME Virtual Interview Tools for Interviewers Digital Tool Kit | elearning Design and Development |
| Learning Online: A Student Guide | elearning Design and Development |
| Small Group Instruction -elearning Course | elearning Design and Development |
| Return to Campus: Baylor College of Medicine – elearning Guide | elearning Design and Development |