Master
Heading
Studio One: A Self-Service Video Production Studio for BCM Educators
Content
Studio One is a simplified video recording studio for BCM educators and faculty. Studio One is designed to empower BCM faculty and other course instructors to easily produce and record professional quality presentations, lectures, or demonstrations with limited or no previous video production experience.
Heading
New User Orientation
Content
Prior to using Studio One, users must attend the Studio One Orientation. During the 1.5 hour hands on training, you'll learn how to create a storyboard and the basics steps of how to use Studio One, including recording and saving your video.
Registration Dates 2022
Class Time for all sessions (10-11:30 a.m.)
July
August
Tuesday, Aug. 2
Tuesday, Aug. 9
Tuesday, Aug. 16
Tuesday, Aug. 23
Tuesday, Aug. 30
September
Tuesday, Sept. 6
Tuesday, Sept. 13
Tuesday, Sept. 20
Tuesday, Sept. 27
October
Tuesday, Oct. 4
Tuesday, Oct. 11
Tuesday, Oct. 18
Tuesday, Oct. 27
November
Tuesday, Nov. 1
Tuesday, Nov. 8
Note, class size is limited to no more than 15 participants.
Register for Orientation
Heading
Getting Started with Studio One
Description
Users will access the studio, plug in a flash drive and record theircomplete video presentation, with little or no technical support and no need for subsequent editing or post-production.
Terms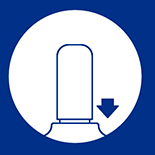 Item Definition
Insert your drive into the dock to begin.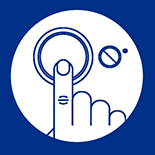 Item Definition
Press the button to start/stop recording.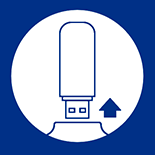 Item Definition
Remove your drive when you are finished.
Heading
Equipment and Capabilities
Content
Professional Quality Microphone and Camera
Wacom Table for annotations
Chromakey Background
Picture-in-Picture Recording
Dual Display (Presentation and Confidence Monitors)
Professional Lighting
Use with Zoom, VoiceThread and/or Teams
Heading
Uses for the One Button Studio
Content
Record a presentation
Record a lecture
Record an interview
Record a podcast
Record spoken word
Record a commercial
Room can be used to record a variety of media