Master
Media Component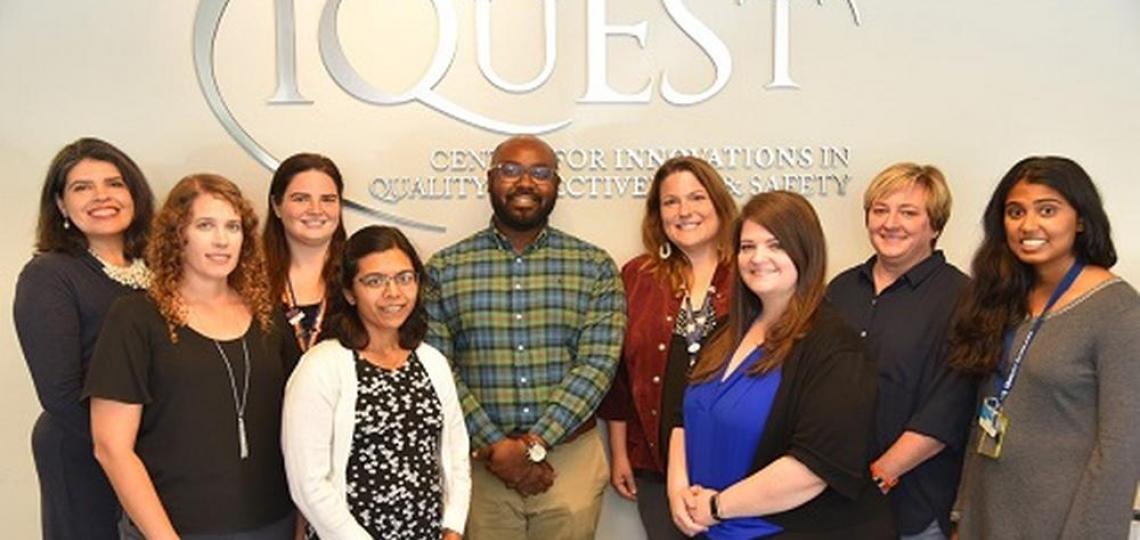 Content
The Health Services Research Postdoctoral Fellowship Program in Houston, Texas offers physicians completing residency training as well as doctorally prepared trainees the foundational scientific and career development training necessary for a successful academic career in health services research. This is accomplished by immersing fellows in a milieu in which scientists with a broad variety of interests and backgrounds come together to share ideas and provide one-on-one mentoring of junior scientists. At the core of the fellowship program is an individualized, structured career development program.
As part of your fellowship, you will participate in a comprehensive curriculum designed specifically to meet your methodological and career development needs. The fellowship is actively recruiting for the next cohort.
Applications are also being accepted for rolling admission. Postdoctoral Ph. D.s, doctorally trained clinicians such as nurses, psychologists, pharmacists, and social workers, as well as physicians completing their residency training are encouraged to apply.
Fellowships
The Education Program directs VA-funded M.D. and Ph.D. Postdoctoral Fellowship programs in health services research. We also support a variety of other in-residence postdoctoral fellows. Fellowships housed at IQuESt fellowships include:
Big Data-Scientist Training Enhancement Program (BD-STEP)
Health Professions Education Evaluation and Research (HPEER)
Health Services Research (HSR) M.D. and Ph.D. Fellowship
Mental Illness Research, Education and Clinical Center (MIRECC)/Advanced Physician
Mental Illness Research, Education and Clinical Center (MIRECC)/Advanced Psychology
MIRECC/Advanced Psychology
The goals of these fellowships are to produce independent researchers, educators, and clinical leaders. Fellows housed here are seeking opportunities in health services research and receive mentoring within our interdisciplinary team science approach. There are typically 8-14 fellows residing at IQuESt each year. All fellows join one of our active interdisciplinary teams and are matched with appropriate mentors. Fellows and mentors create personalized mentoring plans to develop the skills and experiences necessary for a position in academic health services research based on our model of interdisciplinary team science.
Learn more about each fellowship or apply.
The fellowships offer many benefits including:
Two years of individualized health services research training and experience
Fellows guided by primary mentors along with other faculty
For clinical fellows, 75% protected effort for research and education, 25% for non-clinical fellows, 100% protected effort for research and education for clinical care
For non-clinical fellows, 100% protected effort for research and education
Participation in new or ongoing team projects
Opportunities for research collaborations with other educational institutions
Contact the education coordinator (vhahouhsrdepc@va.gov) for more information on how to apply.