Master
Media Component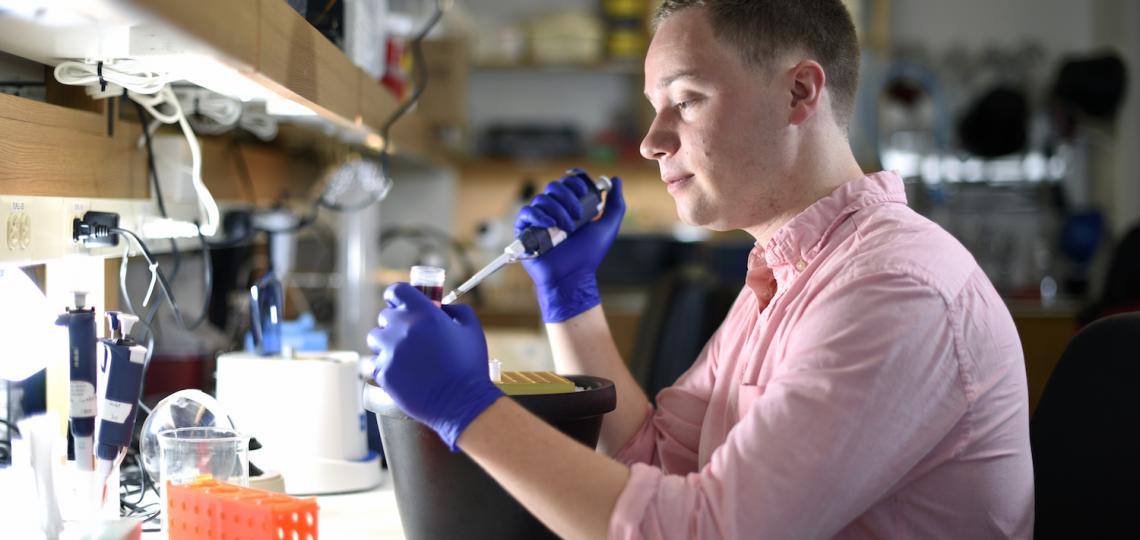 Heading
Neuroscience Research
Content
Our department promotes diverse areas of research inquiry within a cohesive team.
Heading
Faculty Lab Directory
Content
Research interests of the department include information processing in visual, auditory, and vestibular systems; neural mechanisms mediating higher nervous system functions, including perception, learning, memory, attention and decision making; development and regeneration in the central and peripheral nervous system; and the development of new technologies to read and stimulate neural activity, including functional magnetic neuroimaging, transcranial magnetic stimulation, and two-photon microscopy.
Content
N
O
P
R
S
T
W
X
Y
Z
Heading
Dr. Russell Ray: Ask Me About My Research
Content
Assistant professor of neuroscience Russell Ray, Ph.D., is joined by a special guest to demonstrate the importance of scientists and researchers talking with others about their work.