Master
Media Component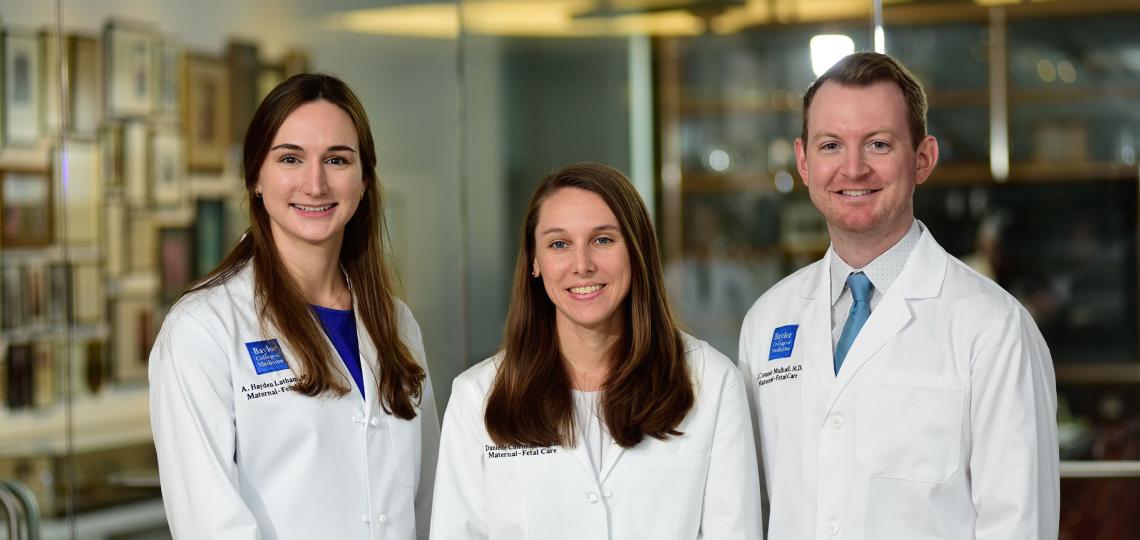 Heading
About the Program
Content
The Maternal-Fetal Medicine Fellowship at Baylor College of Medicine is a 36-month training program that has been designed to develop world-class leaders, researchers, educators and clinicians in the care of the high-risk pregnant woman and her unborn baby. Our goal is to train MFM clinicians with an emphasis on expertise in scientific investigation leading to an academic career.
Whether graduates of our program ultimately choose an academic career or clinical practice, either will require the ability to practice MFM competently and to function as an independent investigator capable of conducting, evaluating and applying results of relative scientific research and literature. We train fellows to become leading subspecialists and consultants by teaching the appropriate application of currently available diagnostic and therapeutic modalities in clinical MFM.
Our training program is based upon the learning objectives as described in the Accredited Council for Graduate Medical Education (ACGME) Common Program Requirements (Post-Doctoral Education Program).
Content
Affiliations with leading research and healthcare institutions in and around the Texas Medical Center, the world's largest healthcare complex, provide access to an exceptionally diverse array of people and resources. Discover how our affiliations enhance our education programs.