Master
Heading
Saturday, Aug. 28, 2021
Content
Baylor College of Medicine and Texas Children's Hospital presented our first virtual Fetal Medicine Webinar series. The first webinar featured lectures provided by leading international experts in Fetal Surgery and focused on Monochorionic Pregnancies. 
Terms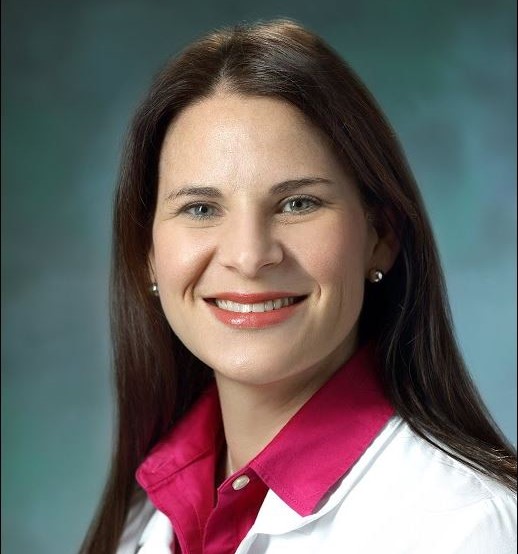 Item Definition
Dr. Jena Miller is an assistant professor in the Department of Gynecology and Obstetrics and the Department of Surgery at Johns Hopkins. She is also a member of the Johns Hopkins Center for Fetal Therapy. She has a wide range of training in fetal medicine and fetal therapy. Her expertise includes operative fetoscopy, management of complicated monochorionic twins, high-risk pregnancies, multiple gestations, prenatal diagnosis and treatment.
Dr. Miller's research interests include risk assessment and management of complicated monochorionic pregnancies as well as use of simulation and modeling for improving fetal intervention techniques. She has received grant support from the Fetal Health Foundation for use of 3D printing of fetal spina bifida from ultrasound imaging.
Dr. Miller is a fellow of the American Congress of Obstetricians and Gynecologists. She is dedicated to teaching and was awarded the APGO Excellence in Teaching Award in 2014. She is absolutely dedicated to finding the optimal management plan specifically for each family.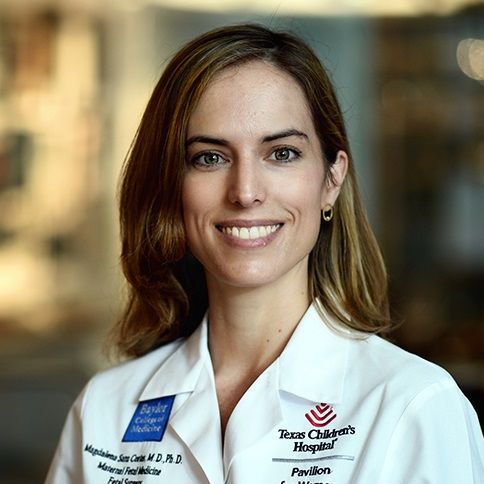 Item Definition
Dr. Magdalena Sanz Cortes is an associate professor in the Department of Obstetrics and Gynecology at Baylor College of Medicine. She is a fetal surgeon at Texas Childrens's Hospital, providing care for patients who receive any fetal intervention from the time of pre-surgical evaluation until delivery.
Part of her clinical care is also dedicated to the management of the fetal neurosonology clinic at the same center, where she works in close collaboration with the pediatric radiologists, pediatric neurologists and geneticists. She is very invested in multiple research projects related to fetal conditions that require in utero therapy from a multidisciplinary approach and with particular emphasis on advanced imaging techniques. She is passionate about research mentorship, education, development of biomedical devices and innovation. A focus of her research has been dedicated to understanding the effects of fetal spina bifida repair and its minimally invasive approach, leading initiatives such as the International Consortium for Fetoscopic Myelomeningocele Repair, which is supported by the Fetal Medicine Foundation.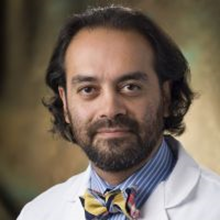 Item Definition
Dr. Shamshirsaz completed fellowship in perinatal surgery at Baylor College of Medicine in 2014, after completing a fellowship in Maternal Fetal Medicine at the University of Connecticut in 2012. He serves as the chief of Fetal Therapy and Surgery Division, co-director of the Maternal Fetal Surgery Section, director of the Perinatal Surgery Fellowship and co-chief of Fetal Center Steering Committee in Texas Children's Hospital.
Dr. Shamshirsaz is internationally recognized as one of very few fetal surgeons who manages complex cases including in utero repair of neural tube defects, congenital heart disease, lower urinary tract obstruction, in utero interventions for congenital diaphragmatic hernia, twin-to-twin transfusion. Dr. Shamshirsaz is a natural mentor and teacher, who is actively involved in the medical education and training of medical students, residents, and fellows at Baylor College of Medicine.
An active member of numerous professional societies all over the world, Dr. Shamshirsaz has written more than 150 peer-reviewed scientific papers in fetal surgery, as well as numerous textbook chapters, abstracts, and poster presentations.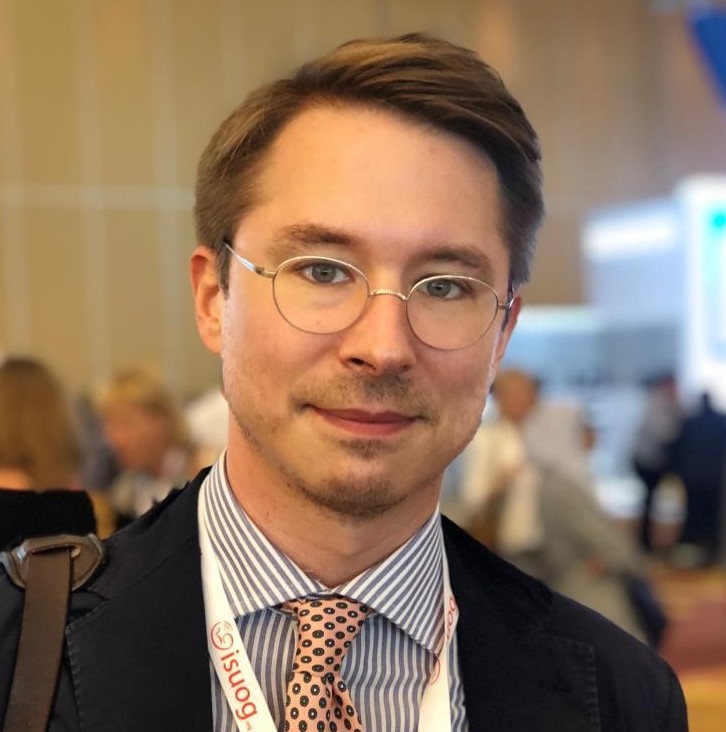 Item Definition
Professor Julien Stirnemann is a specialist in obstetrics and gynecology, who subspecializes in maternal fetal medicine. He is currently a professor at Necker Enfants Malades Hospital for sick children, Université de Paris. During his productive academic and clinical career, he specialized in prenatal diagnosis, fetal ultrasound and fetal therapy. He is also the head of the fetal medicine postgraduate degree at Paris University.
He has over 80 publications in international journals and recently has published the results of a multicenter randomized controlled trial that he led, in order to assess the effects of laser therapy for twin-to-twin transfusion syndrome stage I.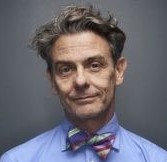 Item Definition
Professor Yves Ville is professor and chairman of the Department of Obstetrics and Fetal Medicine at Necker-Enfants-Malades Hospital at the Paris Descartes University. Professor Ville is the chair and lead clinician in the largest fetal medicine and therapy unit in France. He has pursued a platform of work that has allowed clinical and academic progress of the subspecialty of fetal medicine, both nationally and internationally.
Professor Ville is an internationally renowned clinical academician working in the field of fetal medicine and therapy. Perhaps his largest contribution is in the field of the management of complicated multiple pregnancies, especially monochorionic twins. He has been the 'driving force' that has critically appraised evidence and demonstrated the beneficial effect of laser therapy for the management of Twin to Twin Transfusion Syndrome. This has now been the accepted treatment modality for this pregnancy-related condition worldwide. He continues to 'spearhead' academic advances in fetal therapy and evaluation including the role of tracheal occlusion in the management of congenital diaphragmatic hernia and the development and application of technologies such as the merging of ultrasound and MRI.
Professor Ville has worked hard over the last twenty years, both within the United Kingdom, France and internationally to improve our understanding of the disease processes that may afflict the fetus. As well as advancing understanding, he has played a pivotal role in developing processes to assess and then to treat the fetus with life-threatening conditions.