Master
Heading
About the Program
Content
The Summer Undergraduate Research Training (SMART) Program provides frontier-level, biomedical summer research projects for undergraduates in a supportive environment with supplemental educational activities.
The official dates for the SMART Program 2024 are June 3 through Aug. 2. The move-in date will be June 2 and move-out date will be Aug. 3.
The program offers:
Nine paid weeks of biomedically related research in a broad range of areas
Research and professional development seminars designed for undergraduates
Career development activities
Designated housing near Baylor College of Medicine
The application for the 2023 summer research program has now closed. The application for the 2024 program will open in October 2023.
Apply Today!
Heading
A Unique Experience Awaits!
Media Component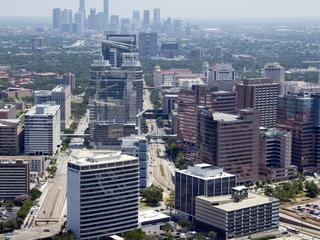 Content
Your position is a real job, with a compensation package of approximately $5,400 for nine weeks. Depending on the funding source, your compensation will be all salary or a combination of salary and allocation for housing or travel. In addition to everything you learn about science through research, daily seminars, discussion groups, and extra activities; the experience of getting to know the other participants and people here at Baylor College of Medicine is extraordinary.
We welcome students from all science and math majors, and even non-science majors with appropriate background and interest. Projects span the spectrum of biomedical science, including projects in bioengineering and computational biology.
Our program has gained nationwide recognition from students, their advisers, and granting agencies as one of the most successful ever created due to our incomparable resources in the Texas Medical Center and people who truly believe in opening doors of opportunity to college students.
Content
"I came to Baylor College of Medicine in 2014 as a SMART student after I came across the program when searching for a summer program. I loved it! I survived the Houston summer and still wanted to come back to Houston. There is so much collaboration here, not just within BCM, but throughout the medical center." - Brittany Armstrong, Ph.D. Student and Former SMART Participant
"When I had my first meeting with my bench mentor, I was super nervous to the point where I was scared to ask questions. However, Dr. Lian soon proved me wrong. Surprisingly, he was understanding and has been providing me with resources to facilitate my research. He made sure to not use jargon during our talk, and I felt like I was talking to a friend rather than a supervisor. Overall, I am very thankful to SMART for this opportunity." - Jessie, 2020 SMART Student
"The research discussion group has exceeded my expectations. Where I expected a group of self-isolating, timid individuals, I have found. Vibrant and engaging group. Moreover, the nature of each meeting has been well beyond what I anticipated. Discussions and activities with the group have kept me engaged, interested and professional. Given the circumstances, I could not have asked for a better summer research experience." - Matt, 2020 SMART Student
"This is my second year participating in the SMART program. I reapplied because I had such a great experience last year. Baylor staff have done an amazing job transitioning the program online while providing students with the same opportunities. I am thankful to my mentors and Baylor staff for this invaluable experience." Miranda, 2019 & 2020 SMART Student
Heading
BCM Recruiting Events
Content
Want to learn more about the Graduate School of Biomedical Sciences at Baylor College of Medicine? Visit us at a recruiting event. Meet with Graduate School faculty, staff and admissions reps!
View Events
Content
Frequently Asked Questions page has additions program information.
View FAQs
Heading
Beyond the Beakers: SMART Advice for Entering Graduate Programs
Content
Looking for guidance as you move through the process of applying to graduate school? This book was developed to help undergraduates understand and prepare for entering graduate school in the sciences or engineering.
Read now