Master
Heading
Director's Message
Media Component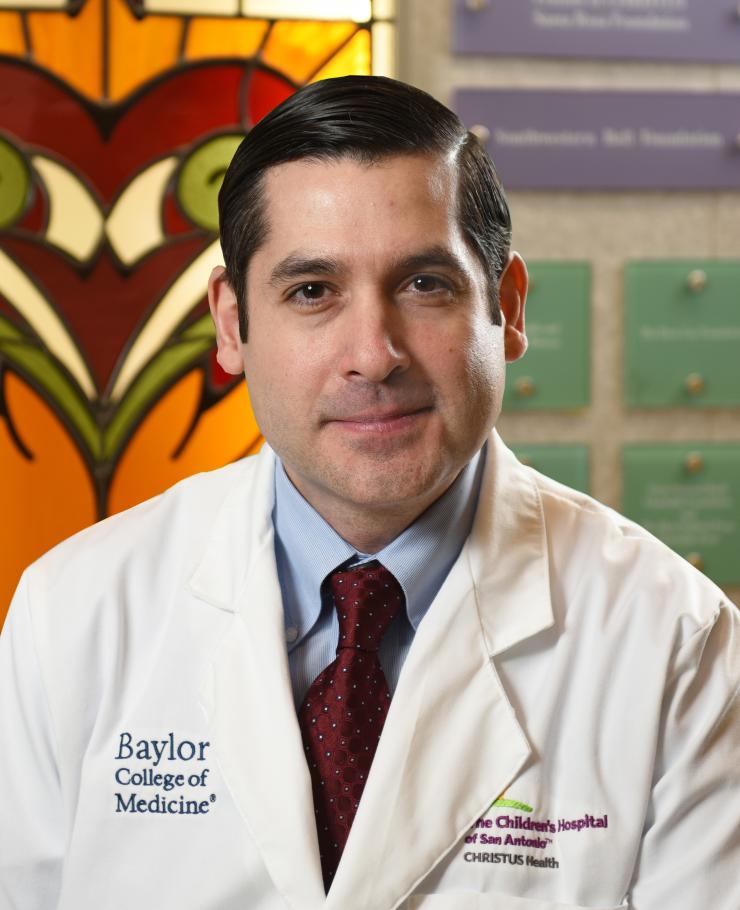 Content
Baylor College of Medicine Pediatric Gastroenterology Fellowship - San Antonio is a small but mighty program. We offer state of the art training with care and compassion at CHRISTUS Children's with many sub-specialties only found in large fellowship programs, but with a personalized touch. Our fellowship serves a large diverse population providing our trainees the opportunity to work with a broad spectrum of pathology. Fellows are supported by highly experienced Pediatric Gastroenterology faculty and the first of its kind Pediatric Advanced Endoscopy fellowship. We invite you to explore our program, talk with our trainees, and view all San Antonio has to offer.
Jaime Echartea, M.D.
Program Director of Pediatric Gastroenterology Fellowship 
Assistant Professor of Pediatrics
Heading
About the Program
Media Component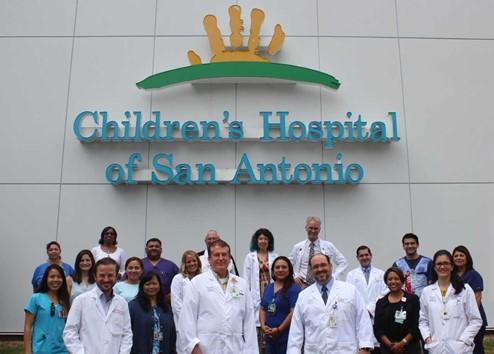 Content
The Pediatric Gastroenterology Fellowship in San Antonio is the first program of its kind in San Antonio. The Baylor College of Medicine Division of Pediatric Gastroenterology, Hepatology and Nutrition currently includes six faculty members and a support staff of 12.
The clinical training program is conducted under the auspices of CHRISTUS Children's and includes six clinical faculty members who perform more than 3,000 outpatient and more than 500 in-patient consultations annually. Research training will be supported by The Max and Minnie Tomerlin Voelcker Clinical Research Center and in association with the Texas Medical Center and benefits from abundant research resources of the center in general and of Baylor College of Medicine in particular. The division recruits one new fellow a year, for a total of three fellows in the program.
The goal of this training program is to educate pediatricians to become outstanding clinicians who can also compete at the cutting edge of clinical research in academia. The program is designed around the guidelines developed by the North American Society for Pediatric Gastroenterology and Nutrition, and is intended to allow trainees to meet the requirements for certification by the Sub-Board for Pediatric Gastroenterology of the American Board of Pediatrics.
All entrants must have completed the equivalent of three years of ACGME-accredited residency training in pediatrics and be board certified or board eligible in pediatrics from the American Board of Pediatrics.
See the curriculum page for more information about the program.
Heading
Fellowship Program Tour
Content
Take a tour of the Baylor Pediatric Gastroenterology Program at CHRISTUS Children's.
Heading
A Day in the Life of a GI Fellow
Content
Walk through of a day in the life of a GI Fellow at CHRISTUS Children's.
Heading
Life in San Antonio
Content
San Antonio is a great place to live, work, play and study. Visit our Life in San Antonio page to see all that this great city has to offer!
Explore San Antonio