Master
Content
The Office of Faculty Development offers a program in Peer Coaching for any Baylor College of Medicine faculty member who wishes to have his/her educational activities reviewed (see How to Set Up a Peer Coaching Session). This process is based on direct interactions between the faculty member and an assigned Coach that includes confidential discussions, observation, feedback, and a formal letter of documentation (see The Peer Coaching Process). Peer coaching may be requested for a variety of educational settings, such as lectures, grand rounds, clinical rounds, small group-based learning, one-on-one interactions, and more. Documentation from this process is particularly valuable in applying for teaching awards (e.g. Norton Rose Fulbright Award) and/or promotion (as part of your educational portfolio).
References to related websites, books, and journal articles are provided for faculty members who desire to become more familiar with the peer coaching literature, as well as links to websites on educator peer mentoring and review topics at other schools and organizations in the United States.
Heading
Program Mission Statement
Content
The Peer Coaching for Educators Program is designed for BCM faculty members of all levels to review and improve their teaching competencies.
Content
To assess teaching skills, tools, and methods
To encourage and solidify good teaching practices
To offer strategies and resources for improvement of teaching practices
Heading
Message from the Director
Media Component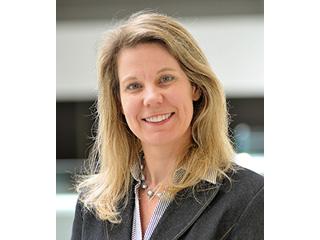 Content
Have you ever wondered if you speak too fast? If your PowerPoint slides are effective? What your body language conveys? If your learners are engaged? If your activity was well received? Do you seem approachable, yet still professional?
Yes; and more questions? Well, write us and we will set you up one-on-one with a coach who will observe you in action, then give you constructive & confidential feedback on your requests.
As educators, we make constant efforts to stimulate and enhance learning. We make sure we transfer knowledge, perfect skills, and give feedback most efficiently so that both you and the learner grow from the experience. To do so, we too have to keep improving ourselves, as most of us are mentor to some and mentee of others at the same time. In fact, continuous education is vital, no matter at which level we are.
Our coaches are skilled observers who will watch you during your educational activity and will give you confidential feedback based on what they saw. This is a great way to obtain assessments, not just from your learners, but from a person who knows what to look for and who will help you identify your strengths and weaknesses in the classroom, on rounds, or on the research bench.
Please feel free to contact us with any questions.
We look forward to working with you!
Sincerely,
Sandra Haudek, M.S., Ph.D.
E-Mail: shaudek@bcm.edu