Master
Content
Adult Genetics at Baylor Medicine offers unparalleled genetic evaluation, counseling and treatment for adult patients with a variety of inherited disorders such as skeletal dysplasias, heritable cardiac conditions, neurogenetic conditions, and hereditary cancer syndromes as well as other genetic conditions. Our highly trained team of clinical geneticists and genetic counselors belong to the faculty of one of the top-ranked genetics departments in the country.  
We ensure timely, expert assistance for each patient. Along with a regular medical exam, a detailed family history is taken. Genetic testing is done when appropriate and patients and families are counseled in depth. Services that are essential in the multidisciplinary management of genetic conditions including, but not limited to pain management, physical therapy and rehabilitation, orthopedics, genetic testing, genetic counseling, preconception and reproductive services, and an infusion center are readily available within the Baylor Medicine system. 
Collectively, our goal is to improve the lives of our patients by providing valuable information from which they can make the best possible decisions. Our team approach, involving medical geneticists and genetic counselors, provides patients with a high degree of quality care and support for a truly patient-centered experience.
View Adult Genetics Clinics
Heading
National Organization for Rare Disorders (NORD) Center of Excellence
Media Component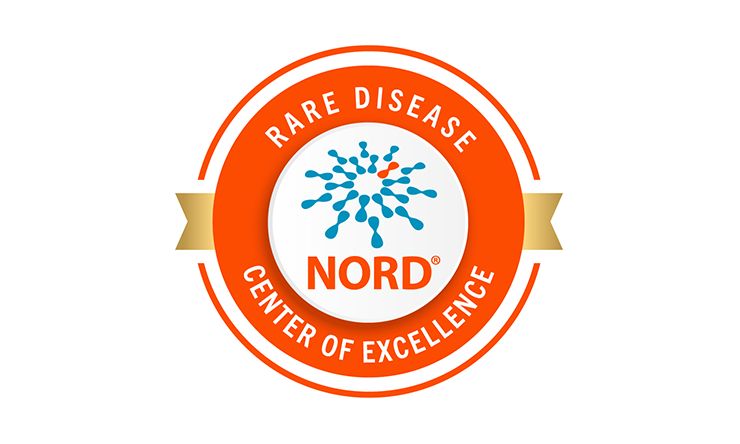 Content
Baylor Medicine Medical Genetics is a designated member of NORD and is recognized for outstanding treatment for rare disease patients regardless of disease. The NORD Rare Disease Centers of Excellence program is formulated to achieve better outcomes for all members of the rare disease community.  
Content
Through Baylor College of Medicine, Baylor Medicine patients are able to participate in clinical trials giving participants access to the latest, most comprehensive diagnostic and treatment options available.
View Clinical Trials