Baylor faculty members named to endowed chairs
Content
Four faculty members recently were appointed by the Baylor College of Medicine Board of Trustees to endowed chairs – Dr. Chadi Abdallah, Dr. Ricardo Jorge, Dr. Wei Li and Dr. Karla Sepulveda.
Media Component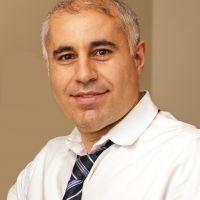 Content
Dr. Chadi Abdallah

Dr. Chadi Abdallah has been appointed to the Beth K. and Stuart C. Yudofsky Chair in the Neuropsychiatry of Military Post-Traumatic Stress Syndrome (PTSD) in the Menninger Department of Psychiatry and Behavioral Sciences. He recently joined the Baylor faculty as an associate professor of psychiatry with tenure.
 
Abdallah is recognized for his work in PTSD, depression and chronic stress. He has served as a contributor and author of more than 80 peer-reviewed publications. His research will focus on identifying biologically defined classifications of psychiatric disorders based on large neuroimaging datasets using machine learning. He will continue to research the brain signature of trauma, stress and aging, as well as studying the mechanisms of rapid acting antidepressants.
 
Prior to joining Baylor, Abdallah served as an assistant and associate professor at Yale University for nine years. He also served as the director of neuroimaging and
associate director of research at the National Center for PTSD at Yale. He received his medical degree from Lebanese University in Beirut. He completed his residency at SUNY Downstate Health Sciences University and his research fellowship at Yale.
 
Abdallah is a member of the American College of Neuropsychopharmacology, the Anxiety and Depression Association of America, the Society of Biological Psychiatry and the Molecular Psychiatry Association.
Media Component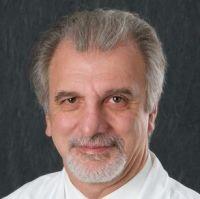 Content
Dr. Ricardo Jorge

Dr. Ricardo Jorge has been named Chair of Brain Injury Medicine at the Beth K. and Stuart C. Yudofsky Division of Neuropsychiatry in the Menninger Department of Psychiatry and Behavioral Sciences, where he also serves as professor.
 
Jorge earned his medical degree from Buenos Aires University and continued to work as an academic neurologist in Buenos Aires for 17 years. He completed his psychiatry training at the University of Iowa Carver College of Medicine, and later joined the faculty in the Department of Psychiatry. He was eventually appointed to professor of psychiatry. He joined Baylor faculty in 2013.
 
His work focuses on the neuropsychiatry of stroke and traumatic brain injury, neuropsychiatry of neurodegenerative disorders and noninvasive brain stimulation. His work has been widely published and has received international recognition. His research has been funded by the National Institutes of Health, the Department of Veterans Affairs and the Department of Defense.
Media Component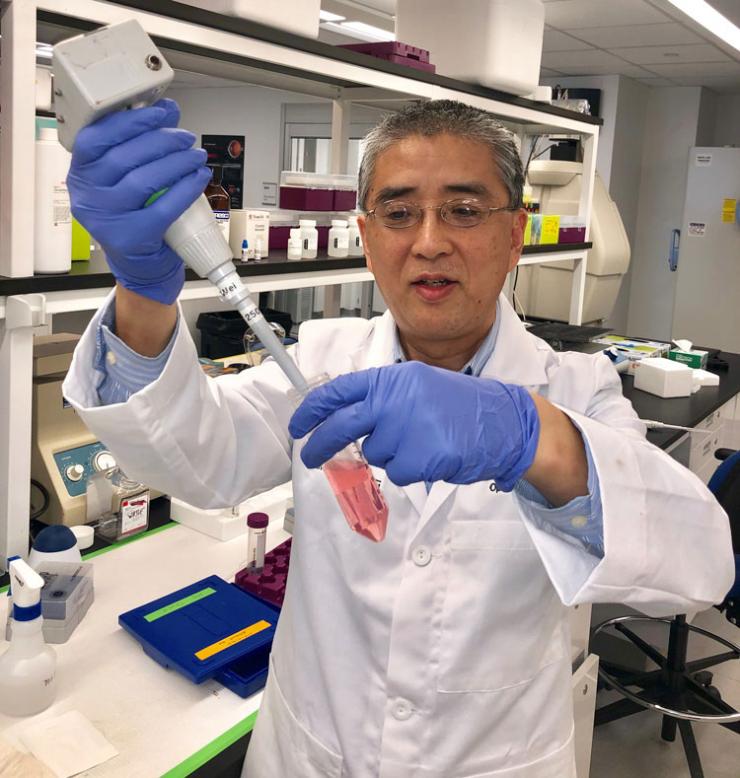 Content
Dr. Wei Li

Dr. Wei Li has been named the Knights Templar Eye Foundation Presidential Chair. He joined Baylor in July 2020 with tenure as professor of ophthalmology.
 
Before his tenure at Baylor, Li was a tenured professor at the Bascom Palmer Eye Institute at the University of Miami. He received his bachelor's degree and Master of Science in pharmaceutical science and pharmacology, respectively, from Zhejiang University in China before earning his Ph.D. in pharmacology from the University of Nebraska Medical Center.  
 
His research focuses on diabetic retinopathy, age-related macular degeneration and retinopathy of prematurity. His most significant achievement so far is the discovery of secretogranin III (Scg3) as a disease-selective angiogenic factor for next-generation disease-targeting anti-angiogenesis therapy of ocular diseases. He is the inventor of "ligandomics," an innovative technology that led to the discovery of Scg3 as a therapeutic target.
 
Li is the co-founder and president of two biotech companies, Everglades Biopharma, LLC and LigandomicsRx, LLC.
Media Component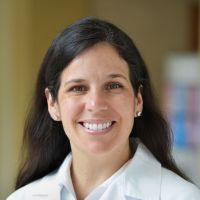 Content
Dr. Karla Sepulveda

Dr. Karla Sepulveda has been appointed to the Pat Korell Endowed Chair in Breast Imaging. She currently serves as an associate professor of radiology and is a member of the Dan L Duncan Comprehensive Cancer Center.
 
Sepulveda joined Baylor in 2008 as an assistant professor of radiology. She has worked in breast imaging at both the Dan L Duncan Cancer Center and Harris Health since joining Baylor.  She is director of breast imaging at Baylor St. Luke's Medical Center and breast imaging section chief.
 
She earned her medical degree from the University of Texas School of Medicine – Houston in 1999. She completed an internship in internal medicine at the University of Texas Science Center – Houston in 2000, followed by her residency in diagnostic radiology in 2004 and a fellowship at MD Anderson Cancer Center in women's musculoskeletal imaging in 2005.
 
She has received multiple honors and awards, including the Fulbright & Jaworski L.L.P. Faculty Excellence Award for Teaching and Evaluation from Baylor College of Medicine in 2015 and Baylor's Star Award for Clinical Excellence in 2017. In 2018, Houston Business Journal honored her with their "Healthcare Hero" award.
 
She has worked in multiple educational leadership positions at Baylor and was named to Baylor's Academy of Distinguished Educators in 2015. She has directed breast cancer and breast imaging continuing medical education courses, and she is active in organizations in her field, including currently serving as president of the Texas Radiological Society.