Baylor researcher elected 2022 AAAS Fellow
Media Component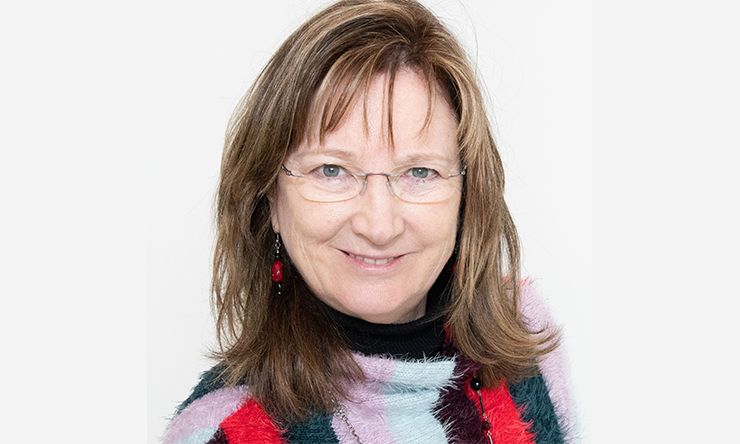 Content
"I am grateful that our work unlocking the mysteries of DNA is being acknowledged by AAAS. I've been fortunate to recruit to my laboratory many smart, passionate and creative people who deserve the credit for this recognition," Zechiedrich said.
Zechiedrich joined Baylor College of Medicine in 1997, establishing her lab with a focus on DNA structure and function and the essential enzymes that modulate the two, called DNA topoisomerases. Human topoisomerases are the targets of several classes of anti-cancer drugs while bacterial topoisomerases are targeted by fluoroquinolone antibiotics. Because the essential topoisomerases modulate DNA, her work has broadened to include creating tiny circles of DNA to study DNA supercoiling and how it affects topoisomerases and how drugs inhibit topoisomerases. These tiny nanoparticles of DNA have become a new gene therapy delivery tool.
Before joining Baylor, Zechiedrich earned a Bachelor of Science with minors in mathematics and music from the University of Arkansas, her Ph.D. from Vanderbilt University and completed postdoctoral training at the University of California, Berkeley.
The AAAS is the world's largest general scientific society, and election as a AAAS Fellow is a lifetime honor dating back to 1874. Members of the organization nominate each Fellow while the organization's council, including its president, makes the final vote. The 2022 class of AAAS Fellows includes scientists, engineers and innovators recognized for their scientifically and socially distinguished achievements. An in-person gathering to honor the new fellows will be held later this year.
Previously elected AAAS Fellows from Baylor College of Medicine include Drs. C. Thomas Caskey (1990), Bert O'Malley (1995), James Lupski (1996), Janet Butel (1998),  Mary K. Estes (1999), Susan Rosenberg (2010), Margaret "Peggy" Goodell (2014), Brendan Lee (2014), Theodore Wensel (2014), David Nelson (2014), Michael A. Grusak (2015), Jeffrey Rosen (2015), Philip J. Hastings (2017), Jeffrey L. Noebels (2017), Nancy Moreno (2018), Meng Wang (2019), Olivier Lichtarge (2019), Christophe Herman (2022) and Yong Li (2022).