Chad A. Shaw, Ph.D.
Picture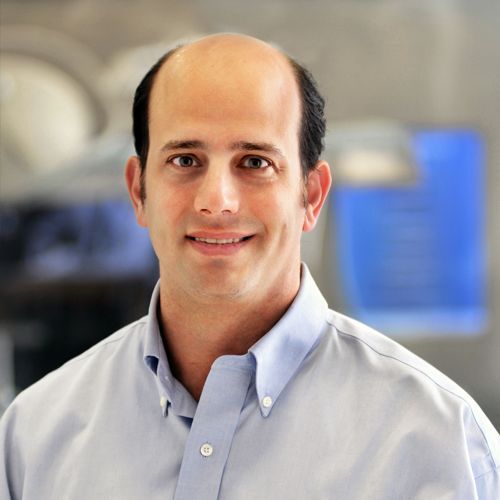 Email
cashaw@bcm.edu
Positions
Professor

Mol. & Human Gen./Shaw
Baylor College of Medicine
Houston, TX US
Faculty Member

Stem Cells and Regenerative Medicine (STaR) Center
Baylor College of Medicine

Adjunct Assistant Professor

Department of Statistics
Rice University
Houston, Texas United States
Faculty Member

Graduate Program in Quantitative & Computational Biosciences
Baylor College of Medicine

Investigator

Jan and Dan Duncan Neurological Research Institute

Education
BS from Duke University

01/1995 - Durham, NC United States
Mathematics
PhD from Rice University

01/2001 - Houston, TX United States
Statistics
Professional Interests
Statistics, Genomics, Systems Biology, Bioinformatics
Professional Statement
Chad Shaw is trained as a mathematical statistician, and he has worked in statistical genomics and bioinformatics for approximately 20 years. He is currently a Professor at BCM and Adjunct Professor of Statistics at Rice University. He is also the Senior Director of Innovation at Baylor Genetics Laboratory.
He has experience in next-generation sequencing, variant analysis, multi-omic data integration, gene expression profiling and variant functionalization. He also has expertise in copy-number analysis and has worked in the area of mechanistic studies of structural variation, with a focus on the role of repetitive elements in new mutations.
He led the development and analysis of an applied probabilistic model for the transmission of new mutations in the context of human genetic disease, which led to the elucidation of the dependency of recurrence risk on parent of origin, parental somatic mosaicism and paternal age. This fundamental contribution to human genetics was featured in many reviews and in the New York Times as a lay press article.
He has been an author on approximately 200 peer-reviewed publications, and his work has been cited approximately 17,000 times. He has trained 5 Ph.D. students in his own laboratory and over 10 students as a thesis committee member. He serves as chairman of the qualifying exam committee for the Quantitative and Computational Biosciences program. His students have performed methodologic research in high dimensional sparse regression, statistical methods for high throughput NGS screens approaches to modifiers of Mendelian disease, eQTL analyses and software tools for variant prioritization in rare disease diagnostics.
Websites
Selected Publications
Ghazi AR, Kong X, Chen ES, Edelstein LC, Shaw CA

"Bayesian modelling of high-throughput sequencing assays with malacoda.." PLoS Comput Biol.. 2020;16:e1007504. Pubmed PMID: 32692749

Yuan, B., Wang, L., Liu, P. et al

"CNVs cause autosomal recessive genetic diseases with or without involvement of SNV/indels.."

Genet Med.. 2020;22:1633–1641.

Beck CR, Carvalho CMB, Akdemir ZC, Sedlazeck FJ, Song X, (...), Shaw CA, Gibbs RA, Hastings PJ, Lupski JR

"Megabase Length Hypermutation Accompanies Human Structural Variation at 17p11.2.."

Cell. 2019;176:1310-1324.e10..

Cao Y, Tokita MJ, Chen ES, et al.

"A clinical survey of mosaic single nucleotide variants in disease-causing genes detected by exome sequencing." Genome Med. 2019;11:12. Pubmed PMID: 31349857
Memberships
American Society of Human Genetics

member