Shubhada B Hooli, MD, MPH
Picture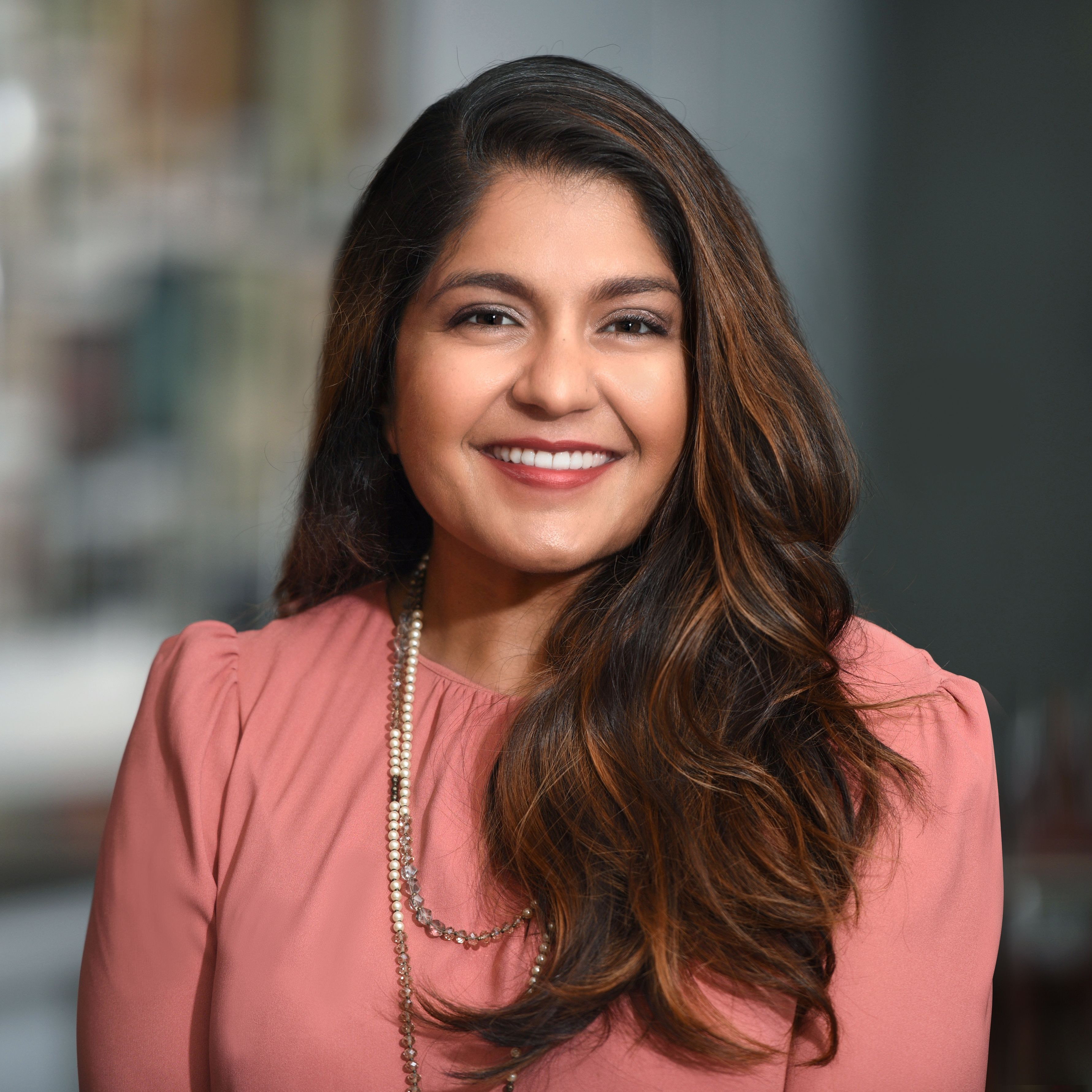 Shubhada B Hooli, MD, MPH
Assistant Professor
Email
hooli@bcm.edu
Positions
Assistant Professor

Pediatrics
Emergency Medicine
Baylor College of Medicine
HOUSTON, Texas
Addresses
Texas Children's Hospital (Hospital)

Room: TXFC-630
Houston, TX 77030
United States
Phone: (832) 824-5497
Education
MPH from Harvard School of Public Health

05/2011 - Boston, Massachusetts
Global Health
MD from University of Florida College of Medicine

05/2006 - Gainesville, Florida
BS from University of Florida

08/2001 - Gainesville, Florida
Microbiology & Cell Science
Residency at George Washington University/Children's National Medical Center

06/2009 - Washington, DC
Pediatrics, Community Health, and Advocacy
Fellowship at Baylor College of Medicine/Texas Children's Hospital

06/2022 - Houston, Texas
Pediatric Emergency Medicine
Professional Statement
A child's health should not be dictated by the circumstances they were born into. I firmly believe that everyone deserves access to high quality healthcare. I aspire to provide exemplary high quality care for my patients in the emergency center at Texas Children's Hospital and, concurrently, develop innovations in child health globally, advocate for effective health policy, and train clinicians. At the heart of my work is a passion to improve the health of children here in Houston and globally.
My research is inspired by the clinical care I provide to children in Houston and the three years I spent living in Rwanda and Malawi caring for children and training clinicians. I am a physician-scientist and global child health expert with research focuses in pneumonia and mobile health. My work has been funded by the US National Institutes of Health, The Bill and Melinda Gates Foundation, and Baylor College of Medicine/Texas Children's Hospital. I am a member of the World Health Organization's Pneumonia Research Partnership to Assess WHO Recommendations (PREPARE) and the Pediatric Acute Lung Injury and Sepsis Investigators Global Health (PALISI-GH) network.
Since medical school advocacy has been a cornerstone of my career. In this vein I have held multiple state and national level elected and appointed positions in organized medicine. I provided technical assistance to the Ministries of Health of Malawi and Rwanda and have authored policy for the American Medical Association. My ideas have been featured in the Houston Chronicle and other national/international media outlets.
Websites
Selected Publications
Hooli S, Makwenda C, Lufesi N, Colbourn T, Mvalo T, McCollum E, King C.

"Implication of the 2014 World Health Organization Integrated Management of Childhood Illness Pneumonia Guidelines with and without pulse oximetry use in Malawi: A retrospective cohort study.." Gates Open Res. 2023 May;

Hooli S, King C, McCollum ED, Colbourn T, Lufesi N et al.

"In-hospital mortality risk stratification in children aged under 5 years with pneumonia with or without pulse oximetry: A secondary analysis of the Pneumonia REsearch Partnership to Assess WHO REcommendations (PREPARE) dataset.." Int J Infect Dis. 2023 Apr; Pubmed PMID: 36805325

Hooli S, Colbourn T, Lufesi N, Costello A, Nambiar B, Thammasitboon S, Makwenda C, McCollum ED, King C.

"Predicting Hospitalised Paediatric Pneumonia Mortality Risk: An External Validation of RISC and mRISC, and Local Tool Development (RISC-Malawi) from Malawi." PLoS ONE. 2016 Dec 28; Pubmed PMID: 28030608

McCollum ED, Ahmed S, Roy AD, Islam AA, Schuh HB, King C, Hooli S, Quaiyum MA, Ginsburg AS, Checkley W, Baqui AH, Colbourn T

"Risk and accuracy of outpatient-identified hypoxaemia for death among suspected child pneumonia cases in rural Bangladesh: a multifacility prospective cohort study.." Lancet Respir Med. 2023 Apr 7; Pubmed PMID: 37037207
Funding
Hospital Outcomes of Children Initiated on Non-invasive Respiratory Support at Khayelitsha District Hospital

National Institutes of Health - Fogarty International Center
Development and Implementation of Pediatric Mobile Phone Reflectance Pulse Oximeters and a Hypoxemia Surveillance System in South Africa.

National Institutes of Health - Fogarty International Center
Evaluating Novel Pediatric Pulse Oximeters for Outpatient Child Pneumonia Care in sub-Saharan Africa.

Thrasher Foundation