Master
Media Component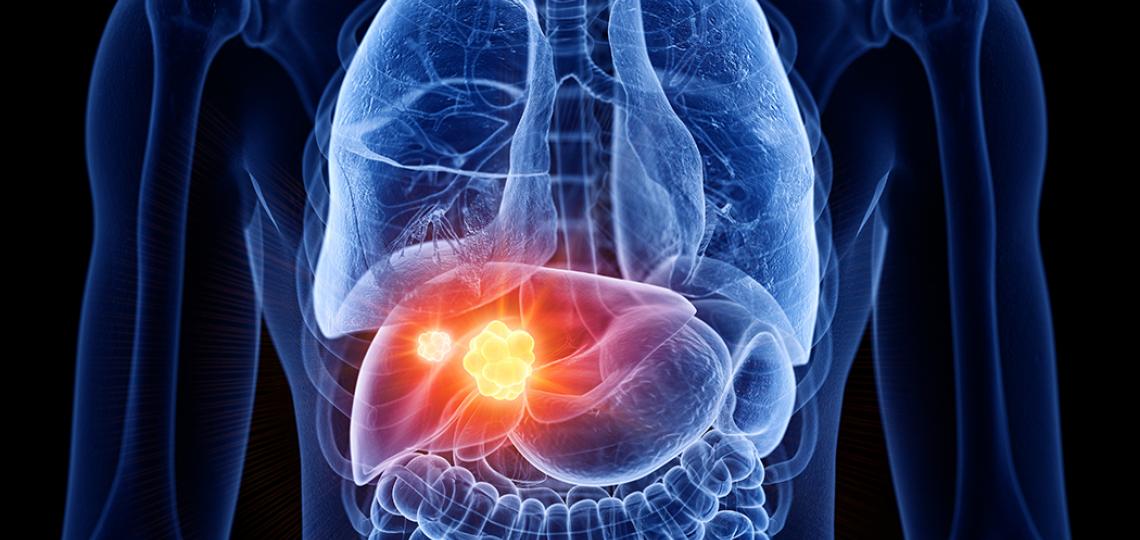 Content
Hepatocellular cancer, the most common form of primary liver cancer, is the fastest rising cause of cancer-related deaths in the United States. Texas has the highest incidence rates of HCC in the nation. To address this challenge, the Cancer Prevention and Research Institute of Texas has funded a Collaborative Action Program to Reduce Liver Cancer Mortality in Texas.
At the center of the CPRIT CAP initiative, The Texas Collaborative Center for Hepatocellular Cancer (TeCH) was created at Baylor College of Medicine and funded by CPRIT (RP190641) to promote collaboration among Texas scientists, clinicians, community workers, healthcare administrators, and policy makers.
Heading
Center Activities
Content
The overall goal of TeCH is to reduce HCC mortality in Texas by reducing the number of people who develop cancer or detecting it early when it is curable. However, we need more research studies to identify people who are at high risk of liver cancer, to detect liver cancer early, and to turn discoveries into actions doctors and patients can use. This center will help researchers who study liver cancer work faster and better; team up with other researchers; and share discoveries with doctors, the community, and the general public to change healthcare. We will work with scientists, doctors, healthcare providers, insurers, liver cancer organizations, community leaders, payers, and state/government representatives and agencies to find usable policies.  
TeCH will connect scientists and assist them to make discoveries. A panel of experts will find studies that can be connected and point scientists to unused resources, as well as important questions to ask. TeCH will host a yearly conference where liver cancer researchers from Texas and around the world can share their discoveries. TeCH will also provide resources scientists can use to make their studies better and the data more usable and sharable to other scientists.  
TeCH will create a panel with community leaders from Texas and with experts in getting usable information to the public as well as to legislators quickly. They will make a yearly Newsletter to tell the public about discoveries. They will make educational materials for the public that community organizations will share.
Finally, we recruited many large healthcare providers in Texas. They will work with experts to turn discoveries into actions that doctors can take to prevent liver cancer or catch it early and use those actions in their hospitals. Doctors will be encouraged to use these discoveries by educating them with materials made with liver cancer organizations. Overall, TeCH will help scientists make a real difference in peoples' lives in the near future.
Content
Sumeet Asrani, M.D., M.Sc, has been promoted to chief of hepatology and liver transplantation, Baylor Scott & White Annette C. and Harold C. Simmons Transplant Institute. He will be over seeing the hepatology and transplant practices at Baylor Dallas and Baylor All Saints in Fort Worth. Dr. Asrani has served as the medical director of the Center for Advanced Liver Disease since 2016. In addition, he has provided clinical care at both Baylor University Medical Center (Baylor Dallas), part of Baylor Scott & White Health, and Baylor Scott & White Medical Center – Waxahachie.  
In the past five years, Dr. Asrani, who is nationally and internationally recognized in hepatology and transplant hepatology, restructured the research enterprise of BSWH Transplant Institute. He has been instrumental in making the name of the institute and Baylor Scott & White Health a widely recognized presence in the national and international academic world. Dr. Asrani has published 150 peer-reviewed publications and more than 300 abstracts, has given more than 125 national and international presentations, and mentored more than 30 trainees to help advance their medical careers.