Master
Media Component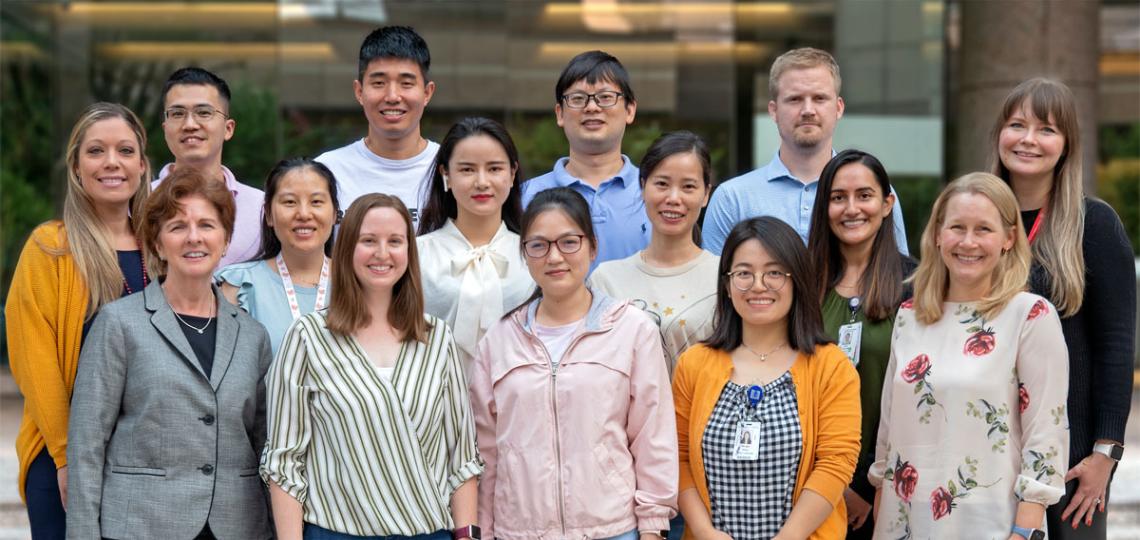 Heading
CNRC Postdoc Fellowship Program Members 2021-2022
Heading
About the Program
Content
The Postdoctoral Fellowship in Children's Nutrition Research Center prepares postdoctoral fellows to be highly competent and competitive scientists in an area of the nutritional sciences from conception to adolescence.
The postdoctoral research training program at the Children's Nutrition Research Center is designed for individuals with M.D. and/or Ph.D. training in general pediatrics, obstetrics or other areas of medicine and/or virtually any biological discipline that may have an effect on the nutritional well-being of mothers and children. For M.D.s this training can be in conjunction with an established clinical subspecialty training program at Baylor College of Medicine or elsewhere; research training at the CNRC can fulfill that requirement of many clinical subspecialty training programs.
The training program is generally two years in duration for M.D. and three years for Ph.D. fellows. However, a shorter program can be arranged for those wishing simply to gain expertise in a specific methodology. Longer periods of training also are possible but must meet Baylor College of Medicine's Guidelines, and without special exception will not be funded by the CNRC.
Research training at the CNRC is a modification of the typical mentor/trainee format involving supervision by the primary mentor as well as a required research committee of three-four people selected jointly by the mentor and trainee and approved by the program director. The research committee is responsible for approval of a written research proposal, review of the trainee's progress every six months with submission of a status report following each meeting signed by the trainee and all of the members of the committee, and identification of desired coursework as well as the potential for collaboration with other research programs at Baylor neighboring institutions. The committee is chaired by the trainee's mentor and can include any appropriate member of the faculty of Baylor or another institution.
Heading
CNRC Postdoctoral Seminar
Content
The CNRC Postdoc Seminar meets Tuesdays at noon and includes presentations by our postdocs, a monthly faculty lecture, and monthly journal club meetings. For the most recent schedule please contact Rabab Saab.
View Schedule
Heading
Supported Research
Content
See information on our CNCR Multidisciplinary faculty, research areas and history of impactful research. 
Learn More