Master
Media Component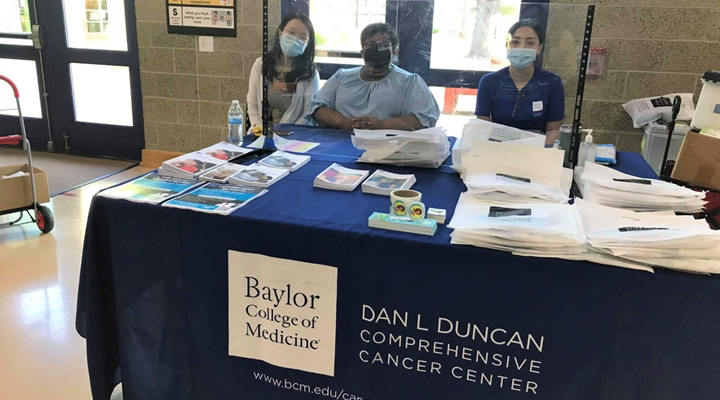 Content
The Community Outreach and Engagement program at the Dan L Duncan Comprehensive Cancer Center provides a variety of opportunities for individuals to work in community outreach events, representing Baylor College of Medicine as a BodyGuard volunteer. The BodyGuards Program supports the COE program goals of reducing cancer health disparities in under-served populations through cancer awareness, prevention, and early screening. 
Media Component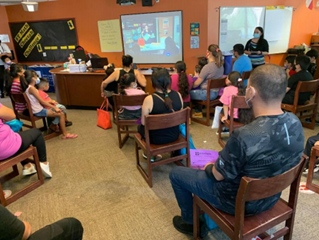 Content
Have the opportunity to participate in various health fairs and community events sponsored by Dan L Duncan Comprehensive Cancer Center or in collaboration with community partners
Receive email announcements of upcoming events
Choose to participate based on their availability and interest
Heading
Current Volunteer Opportunities include:
Media Component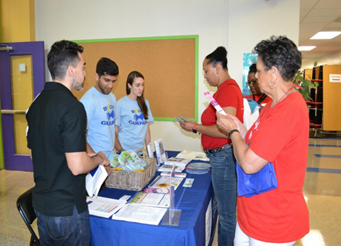 Content
Participating in educational community health fairs and special events such as the Get Your Rear in Gear 5K
Supporting with clerical duties such as entering survey data and packaging materials
Participating as a Service Learning Project site for BCM medical students
Brainstorming ideas for our Theater Outreach Program
Assisting in social media feedback and help
Content
BodyGuard Program t-shirt provided
Community service hour tracking 
Letter of recommendation
Annual appreciation ceremony
Certificate of participation
If you are interested in joining or learning more about the roles and many benefits of the Bodyguard Volunteer Program, you may print, complete and email the application to Millicent Lacy at millicent.lacy@bcm.edu.