Master
Content
Rotation Schedule
Six months dedicated to general cardiothoracic anesthesia.
One month dedicated to thoracic anesthesia.
One month rotation on the thoracic transplant/VAD intensive care unit service.
Two months dedicated to intra-operative transesophageal echocardiography training.
Two months dedicated for elective rotations.
Two week rotations available for cardiology, cardiac imaging and perfusion service electives.
Four week rotation available for pediatric/adult congenital heart surgery at Texas Children's Hospital.
Heading
Baylor St. Luke's Medical Center
Media Component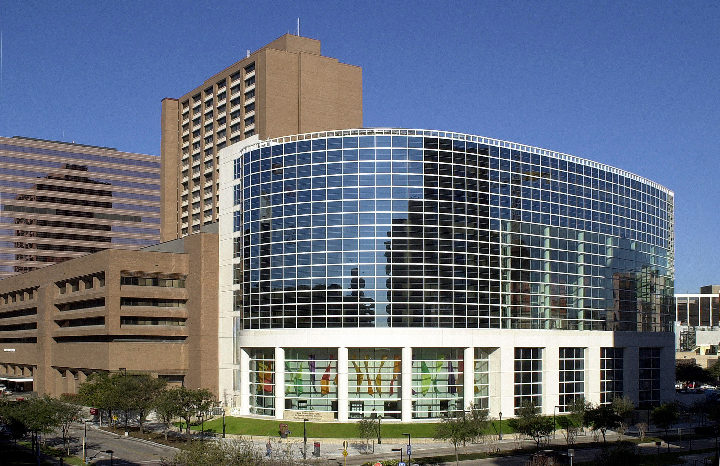 Content
Home of the Texas Heart Institute.
850 bed multi-specialty hospital. 150 ICU beds available.
The Division of Cardiovascular Anesthesiology and Critical Care has participated in 4,000-4,500 procedures annually over a three-year period.
Over 10,000 diagnostic and therapeutic procedures performed annually in the cardiac catheterization laboratory.
Nationally ranked by U.S. News & World Report "America's Best Hospitals" survey in five specialties, including Cardiology & Heart Surgery. Received high-performance ratings in: Pulmonology & Lung Surgery, Abdominal Aortic Aneurysm Repair, Aortic Valve Surgery, Heart Failure, Lung Cancer Surgery and Transcatheter Aortic Valve Replacement.
All rotations are at the Baylor St. Luke's Medical Center unless the one-month elective at Texas Children's Hospital is chosen.
Heading
Texas Children's Hospital
Content
Conveniently located next door to the Baylor St. Luke's Medical Center.
Texas Children's Hospital is ranked in all ten subspecialties in U.S. News & World Report's list of America's Best Children's Hospitals.
Ranked #1 in Cardiology & Cardiac Surgery by U.S. News & World Report.
Fellows may choose to spend one month as an elective in the cardiac operating rooms at Texas Children's Hospital performing both pediatric and adult congenital heart surgeries.
Content
Supervision
All fellows perform their own anesthetics here at the Texas Heart Institute at Baylor St. Luke's Medical Center. They are paired with an attending physician who supervises them throughout the procedure. As the year progresses and fellows advance in their training, the level of supervision adjusts accordingly. Fellows are able to supervise medical students and/or anesthesia assistant students throughout the year. Additionally, opportunities to supervise residents are available during call shifts and through moonlighting opportunities.
Didactic Program
The clinical experience is complemented by a strong and diverse didactic program.
Weekly dedicated lecture time for our year-long curriculum. Speakers include members of the Department of Cardiovascular Anesthesiology and Critical Care as well as our colleagues from the Texas Children's Hospital, Cardiology service, Blood Bank/Pathology service and Cardiothoracic Surgical service.
Weekly TEE conference to review interesting cases from the week.
Monthly department journal club.
Monthly "Club Echo" where fellows take turns presenting important topics related to echocardiography.
Rotation specific lectures where applicable.
Multidisciplinary conferences including cardiothoracic surgical morbidity and mortality conference and valve team conferences.
Ability to participate in annual cardiovascular fellows' boot camp.
Research
The department is involved in numerous ongoing research and clinical studies. For more specific information regarding research opportunities within the department of Cardiovascular Anesthesiology and Critical Care, contact Dr. Wei Pan, the head of our research group.