Master
Media Component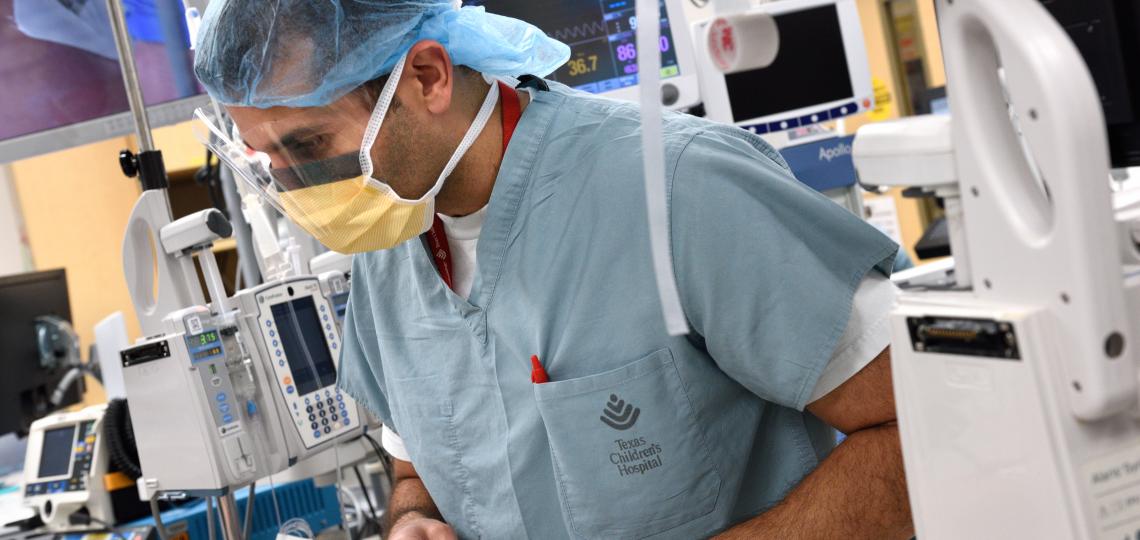 Content
We believe that our rich and varied volume is one of the greatest strengths of our training.  Throughout the year, the opportunity to repeatedly care for both the most basic and complex of patients will only serve to reinforce critical learning points and demonstrate the nuances within and among the different cardiac lesions.   
Our fellows provide anesthesia for patients throughout all areas of Texas Children's Heart Center. These locations include:
Four cardiovascular operating rooms
Four cardiac catheterization labs
A Procedure room suite
CT
MRI
Interventional radiology
The yearly anesthetic volume from these locations is noted below. Remarkably, even with the COVID-19 pandemic, our volumes remained relatively stable.
Media Component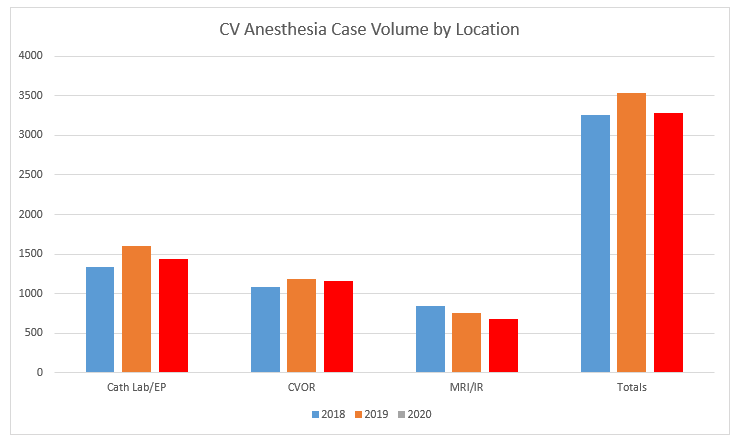 Content
The majority of the clinical experience during the fellowship will take place in the operating room, where the complexity and diversity of cases is second to none. Over the year, trainees are paired 1:1 with an attending, and given the most challenging case of the day. Visit the link above for data illustrating our clinical range, and a summary table below.
Congenital Heart Surgery Volume, Texas Children's Hospital
Academic
Year
CPB
Non-CPB
Major*
 
Neonate
Infant
Child
Adult
 
2015-16
78
212
306
40
75
2016-17
96
200
303
37
69
2017-18
83
193
274
31
61
2018-19
103
237
303
31
67
2019-20
92
218
277
34
55

*including modified Blalock-Taussig shunts, coarctation of the aorta, and pulmonary artery bands
Besides relatively high volumes of index cases such as repair of aortic coarctation, tetralogy of Fallot, hypoplastic left heart syndrome, d-transposition of the great vessels, total anomalous pulmonary venous return, and truncus arteriosus, training at Texas Children's will include significant exposure to patients of all ages with heart failure.
Our hospital is at the forefront of pediatric mechanical circulatory support, and our team implants 20-30 ventricular assist devices annually in patients of all ages and sizes. Devices have included the Berlin EXCOR®, Rotaflowv, HeartWare HVAD®, HeartMate 3®, Impella®, SynCardia Total Artifical Heart, and the Jarvik 2015®.
Moreover, Texas Children's Hospital has one of the largest heart and lung transplant programs in the country, performing over 20 heart transplants annually.  We are one of only two institutions in the country that does more than 10 lung transplants a year, which also places us among the largest centers in the world for pediatric lung transplantation. 
The Heart Center also has a growing number of adult patients with congenital heart disease, reflecting the improved survival of these patients over recent decades.  Recognizing this special population, a dedicated, state of the art adult congenital unit opened in 2020. Patients on this unit can essentially be cared for in the same room throughout their hospitalization, even in the immediate post-operative period.  For our fellows, exposure to this population will only broaden the understanding of how congenital heart disease may evolve and how the anesthetic management of this population can vary markedly from that of a child.
Media Component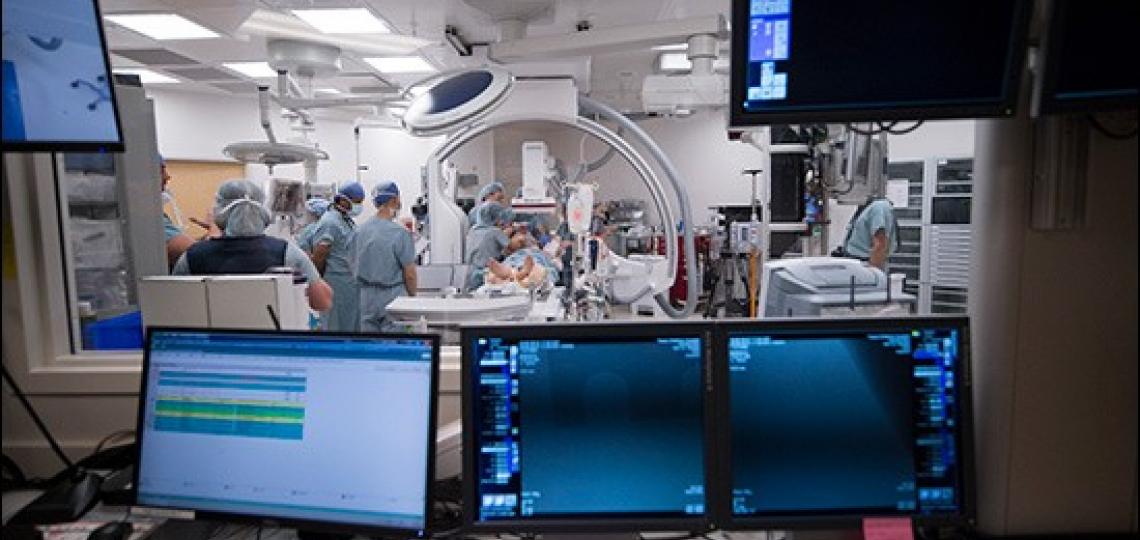 Content
Beyond the operating room, our fellows will also learn in the equally important environments of the diagnostic and interventional catheterization and electrophysiology labs. Commonly performed procedures in the cath lab include closure of septal defects, transcatheter replacement of valves, ductal stent placement, and pulmonary arterial and venous interventions. 
With our growing adult population, we also have interventionalists and electrophysiologists trained in both pediatric and adult procedures. This has led to an increase in the number of laser lead extractions performed as well as other procedures commonly done in adults such as the MitraClipÔ. 
Diagnostic imaging and interventional radiology are the other critical services for which we provide anesthetic support.  As in the cath lab, you will spend time in these settings to appreciate the management of patients undergoing CT imaging, MRIs, and PICC line placement. 
Through all of these exposures, the goal will be to develop a broader understanding of the unique procedures performed in these locations, and to apply the knowledge of the pathophysiology of specific lesions to these different environments.