Master
Media Component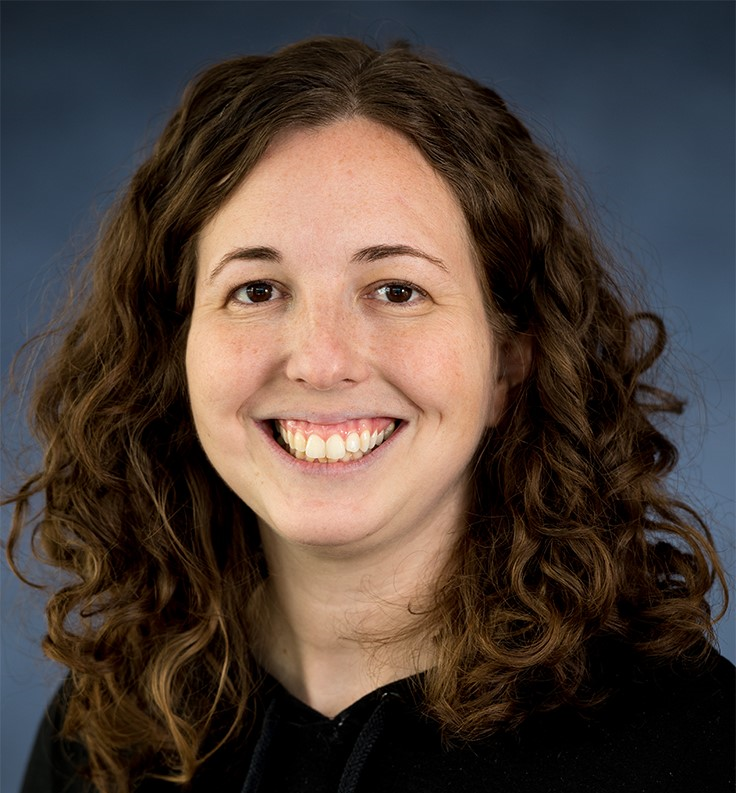 Content
Dr. Sarah Heilbronner, associate professor of neurosurgery and McNair Scholar, is part of a team of researchers that has been awarded a $16 million grant from the National Institute of Health's (NIH) Brain Research Through Advancing Innovative Neurotechnologies® Initiative. 
Also known as The BRAIN Initiative®, the program looks to change what is currently known about the human brain by accelerating the development of innovative neurotechnologies. Through the advancement of these technologies, researchers such as Heilbronner seek to create a new picture of the brain that shows how individual cells and complex neural circuits interact in both time and space.  
"The BRAIN CONNECTS program represents a new investment from the NIH to try to unravel the brain's 'wiring diagram,'" Heilbronner notes. "Neurons in the brain are highly specialized for the communication of information. However, not all neurons are physically set up to communicate with one another. The question is, what is the wiring diagram—or connectivity--of the brain?"  
Heilbronner explains that while attempts to unravel the brain's wiring diagram are not new, previous barriers have made doing so difficult. She states, "This has, historically, been an exceptionally tricky problem to solve, mostly because of technological limitations. However, major breakthroughs in microscopy, neuroimaging, and cellular neuroscience put the solution within reach, although there will still be a great deal of development work necessary across all the funded projects." 
Heilbronner, who joined Baylor in March, is part of a group of researchers from the U.S. and abroad who will use the BRAIN CONNECTS award to map the specific neural pathways that generate human behaviors and are responsible for higher-level functions. She explains, "We will be doing a deep dive into the circuitry responsible for connecting the front of the brain (frontal lobe) with the back of the brain (parietal lobe). We know from functional studies that these connections are important for higher cognitive processes like decision making and self-control. What we don't know is the pattern of connections made at a very zoomed-in scale. We want to know how single axons are connected across the frontal and parietal lobes." 
Working at Baylor alongside other leading researchers in the field of neuroscience, such as Dr. Sameer Sheth, professor of neurosurgery and McNair Scholar, Heilbronner looks forward to expanding upon what is currently known about neuromodulation and applying this knowledge to a truly translational setting.  
"Many brain disorders are essentially disorders of connectivity—they are problems with how neurons communicate with one another," she observes. "Neuromodulation researchers and clinicians at Baylor can try to fix those disorders by targeting connections that have gone awry. However, that can be challenging when the underlying wiring diagram is unknown or too coarse. I look forward to bringing anatomically precise information about brain connectivity learned from BRAIN CONNECTS to neuromodulation applications at Baylor." 
Other scientists involved in this project include Kamil Ugurbil, Ph.D.; Damien Fair, Ph.D.; Christophe Lenglet, Ph.D.; Essa Yacoub, Ph.D.; Jan Zimmermann, Ph.D. at the University of Minnesota Medical School; Taner Akkin, Ph.D. at the University of Minnesota College of Science and Engineering; Stamatios Sotiropoulos, Ph.D. at the University of Nottingham; Guoqiang Bi, Ph.D. at Shenzhen Institute of Advanced Technology; Franco Pestilli, Ph.D. at the University of Texas Austin; Karla Miller, Ph.D. and Saad Jbabdi, Ph.D. at Oxford University; Kurt Schilling, Ph.D. at Vanderbilt University; Partha Mitra, Ph.D. at Cold Spring Harbor Laboratories; and Clay Reid, Ph.D. at Allen Institute. 
This research was supported by the NIH BRAIN Initiative under award number UM1NS132207.