Master
Media Component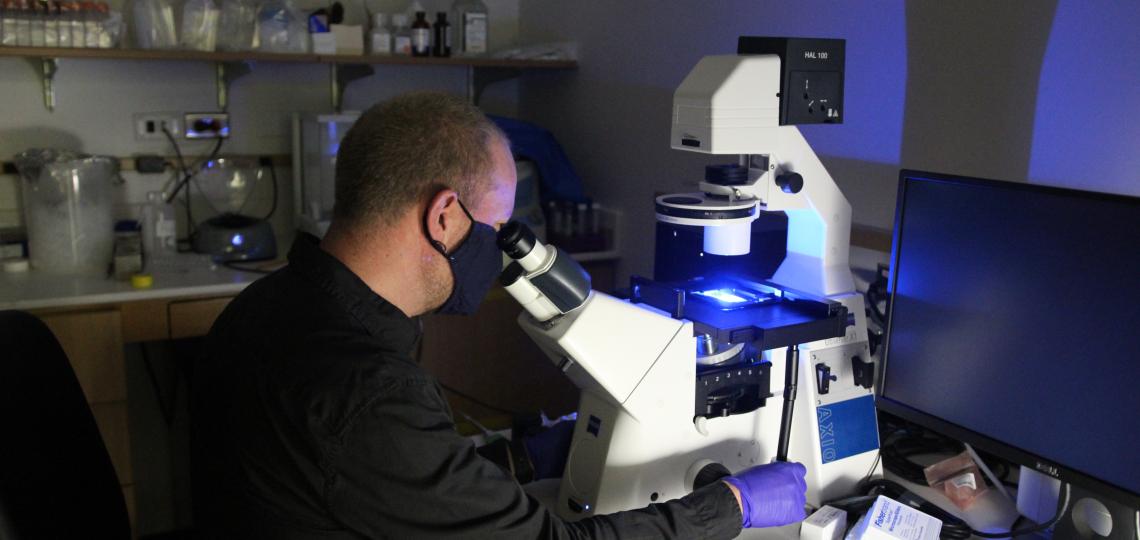 Content
The Department of Neurosurgery advances the treatment of neurological disorders through its cutting-edge neurosurgery research programs based at Baylor College of Medicine and its hospital affiliates. These efforts include basic neuroscience research, translational research, and clinical research programs.
The department's many research programs are led by Sameer Sheth, M.D., Ph.D., vice-chair of research. Growth in research is a high priority. new research faculty have been recruited and a new laboratory suite for neurosurgical research at Baylor has been constructed.
Our research programs are well supported by competitive National Institutes of Health (NIH), Department of Defense, Veteran's Affairs Merit Award, and Patient-Centered Outcomes Research Institute grants. The vibrant collection of neurosurgical researchers forms the base for the department's NIH R25 grant, which supports research education for our residents during their dedicated research year.
This year, the Baylor College of Medicine Department of Neurosurgery is projected to receive more than $9,000,000 in NIH grants, which places us well within the top 10 for 2022 (Blue Ridge).
Content
From the Blue Ridge Institute for Medical Research
Rank
Name
Neurosurgery
1
University of California San Francisco
$28,858,523
2
University of California Los Angeles
$14,729,303
3
Stanford University
$14,603,672
4
University of Florida
$13,844,179
5
Duke University
$11,358,001
6
Baylor College of Medicine
$9,825,768
7
Ohio State University
$8,958,725
8
Yale University
$8,779,983
9
Northwestern University Chicago
$8,739,530
10
University of Pennsylvania 
$8,037,557
Rankings as compiled by Robert Roskoski Jr. and Tristram G. Parslow