Master
Content
The Bobby R. Alford Department of Otolaryngology - Head and Neck Surgery at Baylor College of Medicine evaluates and treats patients who have ear, nose, throat, and head and neck disorders or diseases.
Media Component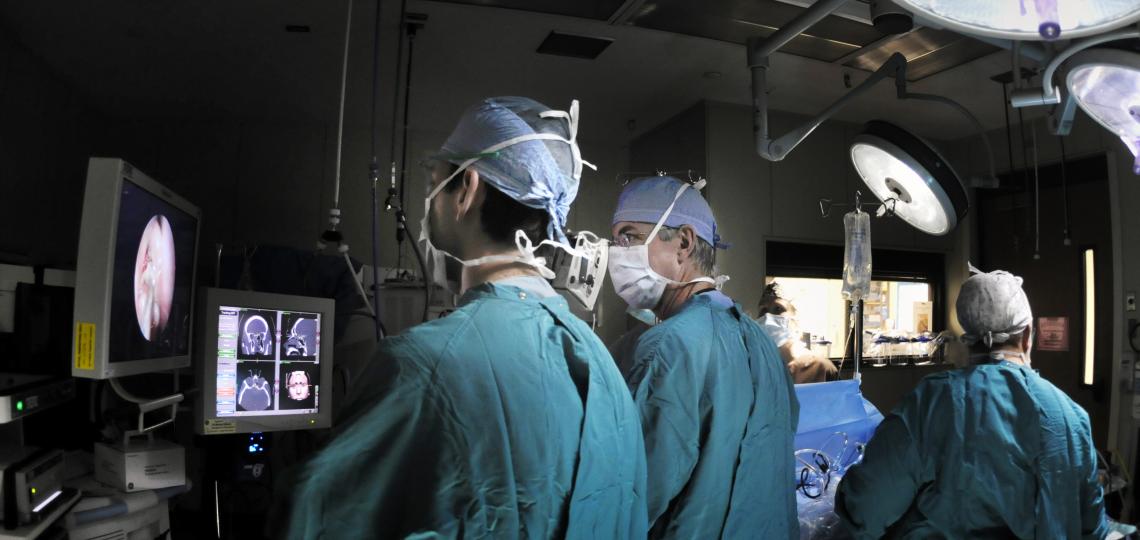 Content
Our physicians rank among the best in their field, recognized locally, nationally and internationally by the specialty organizations in otolaryngology.
Heading
Otolaryngology Subspecialties
Content
For additional information on Otolaryngology clinical services, visit our healthcare page.
Baylor Otolaryngology Clinic
Center for Hearing and Balance
Sinus Center
Baylor Facial Plastic Surgery Center
Center for Airway, Voice and Swallowing
Center for Dysphagia and Swallowing Disorders
Texas Children's Ear, Nose and Throat (Otolaryngology) Clinic